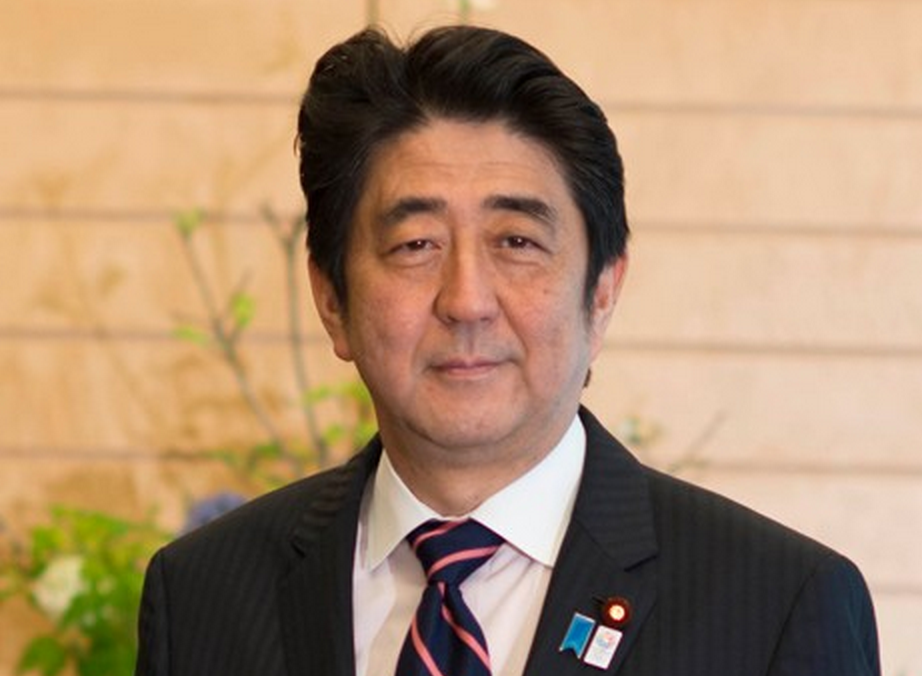 Abenomics – definition and meaning
Abenomics is a term used to describe the Keynesian-inspired economic policies of the Japanese Prime Minister Shinzō Abe.
Essentially Abenomics says that strict monetary policies can tackle Japan's long-term deflationary problem.
The term "Abenomics" is a portmanteau (linguistic blend of words) of Abe and economics. This is similar to other economic policies that have been linked to leaders, such as Clintonomics and Reaganomics.
The goal of Abenomics
The goal of Abenomics is to increase Japanese annual Gross Domestic Product (GDP) growth (currently at 2 percent) and raise inflation to 2 percent.
The Economist says that Abenomics is a "mix of **reflation, government spending and a growth strategy designed to jolt the economy out of suspended animation that has gripped it for more than two decades."
** Reflation refers to measures taken by the government or central bank to boost demand, which hopefully makes GDP grow and pushes up inflation. Examples include: 1. Fiscal Policies such as lowering taxes and increasing spending (done by the government). 2. Monetary Policies such as changing the money supply and altering interest rates (done by the central bank).
---
---
The disappointment in the Japanese economy stems from the Bank of Japan's lack of embracing or properly implementing unconventional monetary policies. However, with Abe in power the Bank of Japan (the country's central bank) is beginning to embrace these policies.
Many economists say it is ironic that Mr. Abe, who is leader of Japan's main center-right party, proposed a center-left Keynesian solution for his country's struggling economy.
---
---
According to Hugh Patrick's report, titled "Abenomics: Japan's New Economic Policy Package", Abenomics is based on "three arrows", which are:
Dramatically expansive monetary policy.
Fiscal stimulus.
Structural reforms to achieve better economic growth in the longer term.
---
A battle to kickstart the Japanese economy
Shinzō Abe addressed Japan's two decades of stagnation through economic reforms that would kick-start the economy out of its deflationary difficulties. Abe attempted to do this by increasing the money supply and making the country more competitive through encouraging private investment.
This was carried out by printing additional currency – between 60 trillion yen to 70 trillion yen – which made Japanese exports more appealing and reforms that helped make Japanese industries more competitive, such as: making it easier to fire workers, modernizing the agricultural sector, and restructuring the utility and pharmaceutical industry.
He was at the forefront of a Japanese stimulus package of 20.2 trillion yen ($210 billion). 10.3 trillion ($116 billion) of which came through government spending, which focused on infrastructure.
---
---
Abe immediately announced a ¥10.3 trillion stimulus program, and appointed Haruhiko Kuroda as the head of the Bank of Japan.
In June 2014, Abe announced a number of new policies comprising the "third arrow" of Abenomics (the most important and the most difficult arrow), such as corporate tax rate cuts and liberalization of the healthcare and agriculture sectors. Other changes that have been made include making changes to the investment strategy of the Government Pension Investment Fund and getting rid of a spousal tax exemption to encourage women to find work and improve their career opportunities.
One of Abe's most prominent structural reform plans is the decision to join the Trans-Pacific Partnership (TPP), which is a proposed free trade agreement between the United States and eleven other countries in Asia and the Americas. However, this plan has been affected by the US President Donald Trump's strong opposal of the deal.
Japan's Chief Cabinet Secretary Yoshihide Suga said in September 2014 that Japan is going to be deciding on its next consumption tax increase from 8 to 10 percent, which will happen on or after December 8. Once this comes into effect then a further economic stimulus package will probably be rolled out too.
The main policies of Abenomics, include:
Inflation targeting at a 2% annual rate
Correction excessive yen appreciation
Negative interest rates
Quantitative easing
Expanding public investment
Buying operations of construction bonds by Bank of Japan (BOJ)
---
Video explaining the purpose of Abenomics
Below is a video created by the Financial Times that briefly explains what Abenomics is. In the video the FT's Asia editor, David Pilling, talks with John Authers about whether Mr Abe's economic policies will be worth the risk.
---
How is Abenomics supposed to help the Japanese economy?
In a nutshell it should help manufacturers export more, which will increase corporate earnings.
Since the end of 2012 the yen has fallen by a significant percent against the dollar, which is thought to help Japanese manufacturers perform better, giving a boost to the country's exports. As corporate earnings increase then there will be higher wages, subsequently increasing private consumption and allowing Japanese markets to flourish.
Why #Abenomics 3.0 should embrace strong yen https://t.co/rtMcg9kMsn via @barronsasia

— William Pesek (@WilliamPesek) 12 July 2016
Is Abenomics working?
Abenomics appears to have had some effect. Deflation is now resolved, but there is still some way to go before the country's prices rise by the Bank of Japan's long-term target of 2%.
Abenomics has received mixed praise. The International Monetary Fund dropped its growth forecast for Japan in April, 2014, stating that the country needs to follow through with its promised reforms for a turnaround to happen. In addition, the lack of successful TPP negotiations has been subject to a lot of criticism.
In theory, Abenomics sounds like a good plan to help kickstart the Japanese economy. Yet, Japan's real GDP contracted at an annual rate of 6.8 percent in Q2 2014 – following the tax hike in April. The 6.8 percent contraction is the worst fall since the Japanese earthquake and tsunami disaster – in early 2011.
In August 2014 real wages per worker dropped by 2.6% compared to a year ago, representing the 14th consecutive month of a year-on-year decline in real wages.
There are also reports suggesting that the third arrow of Abenomics may take years to land.
The Forbes October 1 "Alert," dated October 1, by Oriental Economist editor Richard Katz's , provided details of very weak August household spending results, down 4.7% year-on-year – the fifth consecutive month of year-on-year declines.
Standard & Poors' chief global economist Paul J. Sheard wrote a report called "Parting of the Ways in the Global Economy," which stated that "ending deflation in Japan is not just a simple matter of somehow pushing up some price indices. It requires changing the whole equilibrium of the economy–away from self-reinforcing deflationary expectations and behavior toward mildly inflationary ones."
He added:
"The role of the BOJ, helped by the government, is to coordinate a change in inflation expectations of all the agents in the economy: households, firms, and investors. The problem is that, being a coordination game, these economic agents need to move more or less together. Failure to do so could lead to a policy trap and the deflation equilibrium proving to be surprisingly sticky."
At the September 2014 G20 meeting the U.S. pointed out Japanese 'underperformance', despite the recent policy changes made by Abe. At the meeting the U.S. singled out Japan for failing to stimulate its domestic economy. U.S. Treasury Secretary Jack Lew said "the global economy continues to underperform," adding that this was "particularly true in the euro area and Japan."
Results in 2014
The Japanese economy shrank by -7.1% in Q2 2014, according to revised data from The Cabinet Office – the steepest contraction in five years. It's widely believed that Abe's policies to stimulate growth have boosted corporate profits, which have not yet trickled down to boost consumer spending.
Prime Minister Abe wants to delay the second sales tax increase (to 10%) scheduled in 2015. He called an early election to get a mandate to do this – which he snapped easily.
Following his win Mr. Abe said:
"My Abenomics policies are still only half-way done. I am aware that there are still a lot of people who are still not feeling the benefits. But it's my duty to bring [the benefits] to those very people, and I believe this election made that clear."
Results in 2016
The Japanese economy grew by 1% in 2016. Expansion was primarily driven by a bump in exports and capital investment, offset weak spending at home, according to Cabinet data. GDP data showed four consecutive quarters of growth — the longest expansion since 2013. However, the annual figure was lower than the 1.2% growth registered in 2015 and private consumption continued to be quite weak.
Shinzo Abe's key economic advisor insisted Abenomics is working
In October 2014 Shinzo Abe's key economic advisor acknowledged the growing concerns about the slowdown in Japanese economic growth. However, he insisted that Abenomics is working and that the government will adopt additional measures if necessary to keep growth on track.
Akira Amari, minister in charge of Economic Revitalization, told Institutional Investor in an interview:
"Yes, I know there are concerns shown from various analysts and experts about the growth strategy."
He added:
"We have a key performance indicator, or KPI, system that examines if policy implementation of the growth strategy is going properly or not"

"Rest assured I will make additional policy adjustments, id necessary, by proper analysis based on the economic data. I am quite willing to implement additional measures when needed to make sure we are on track to meeting our targets. Therefore I am confident that we can overcome the challenges and address the concerns of the public and the outside world."
Most Japanese citizens skeptical about Abenomics
According to a poll carried out by Kyodo News at the beginning of July 2016, most people in Japan continue to support Shinzō Abe's cabinet. However, however, they are skeptical regarding the effectiveness of Abenomics.
In a telephone survey, 56.4% of respondents said they did not believe Mr. Abe's economic policy mix can boost the economy, compared to 32% who believe his measures will.
Fifty-three percent of respondents said they support Mr. Abe's Cabinet, compared to 55.3% last May – his Cabinet's disapproval rating rose to 34.7% compared to 33% in May.
---
Resources:
The August 2013 IMF country report provides information on Japan's goal and strategy for economic recovery.
The Congressional Research Service reported the intricacies of the Trans-Pacific Partnership and how it would be structured.
---