An ambassador is the highest ranking diplomat who represents his or her country. Ambassadors are the chief officers of embassies, which are located in the capitals of foreign countries. Ambassadors are not only found in embassies, but also in the world of business and finance, charities, and other organizations.
The term may also refer to a person who is considered to represent an activity, company or organization, as in "Louis Amstrong was one of jazz' most popular ambassadors."
Charities and advocate groups have ambassadors, known as special envoys – people who spearhead their movement. The actress Angelina Jolie Pitt was a UNHCR Goodwill Ambassador from 2001 to 2012 (UNHCR is the UN refugee agency).
---
A good ambassador needs to be trustworthy. The employers – schools, countries or companies – need to know that what they share with him or her is not shared indiscriminately. Steadfast ambassadors, above anything else, always stay loyal to their employer, even when they do not totally agree with what they are being told to do.
---
Brand Ambassador
Brand ambassadors, also known as a corporate ambassadors, are individuals who are hired by a company or organization to represent a brand in a positive light, the aim being to increase brand awareness and ultimately sales.
Brand ambassadors should ideally embody the corporate identity in values, ethics, demeanor and appearance.
---
---
Brand ambassadors can help jump-start a business by enhancing brand awareness with a much broader reach.
A company considering hiring such an influential person needs to be completely sure that he or she knows the particular brand almost as well as the company does.
The website Entrepreneur makes the following comment regarding brand ambassadors:
"Your brand ambassador has to be passionate about the brand and able to connect with customers, especially Millennials, on a somewhat personal level." (Millennials are people born from the early 1980s up to the middle of the 1990s.)
---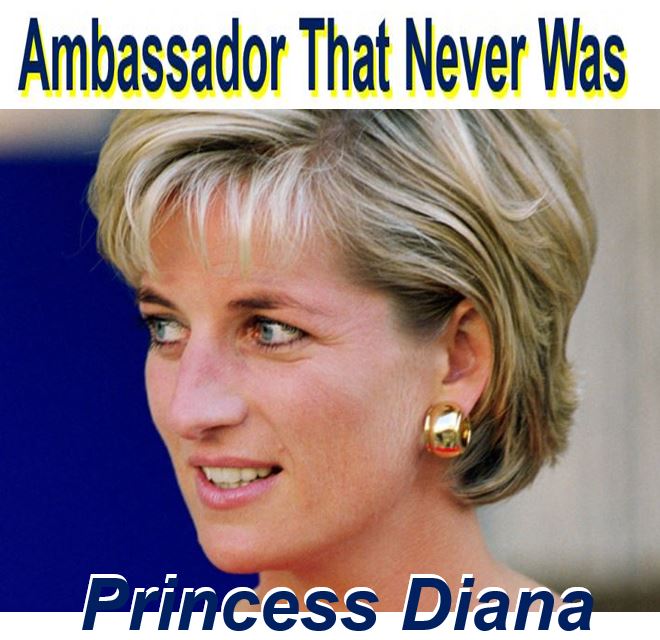 Diana, Princess of Wales, and Prime Minister Tony Blair had discussed a special role for her as a special Ambassador for Britain just weeks before her death in 1997. Mr. Blair regarded her as a potential standard bearer for the UK of unparalleled ability. (Image: biography.com)
---
Unlike a celebrity spokesperson, a brand ambassador is somebody who eats, lives and breathes the brand. He or she is a person that customers can connect and engage with, somebody who has a well-established, solid presence and a sizeable network.
Business ambassador
Governments often have special ambassadors to promote businesses. In 2008, the UK Government created a Business Ambassadors Group aimed at helping SMEs (small and medium-sized enterprises).
---
---
When travelling abroad, UK Business Ambassadors carry out priority meetings at the Government's request, including leading events or lobbying for market access for SMEs. He or she also undertakes dedicated overseas visits or lead UK trade missions for small businesses.
According to the UK Government:
"The Business Ambassadors offer a wealth of business experience and knowledge gained across a range of sectors and geographical markets."
Ambassador – A diplomat
An ambassador is an individual from a particular country who represents his or her country. This representation may occur either in one-on-one government settings or in international meetings.
The ambassador should be an expert on foreign policy, and is carefully selected by his or her country in order to provide the best representation possible and maintain good relations with the other nation.
Ambassadors are much like diplomats, probably in the highest position possible in any person's diplomatic career, with the exception of a Foreign Minister, Secretary of State in the United States, and Foreign Secretary in the United Kingdom.
The ambassador, who frequently has meetings between representatives of several different countries, is the single person that a country's government has chosen to represent it in these meetings.
---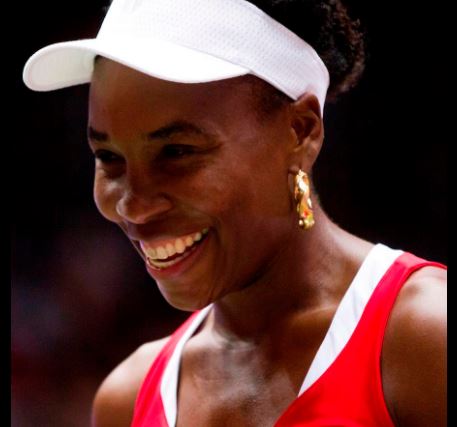 World-famous American professional tennis player, Venus Williams, once said: "Unfortunately the world is what it is now. People don't get along for whatever reason. As professional athletes, in a way we're almost ambassadors for peace, because sports brings everyone together." (Image: twitter.com/Venuseswilliams)
---
The USA, UK, Germany, France, Japan, China and other major economies have one ambassador in each country in the world. Smaller nations and many emerging economies that don't have ambassadors in every country, often share services with another country.
According to eDiplomat, an ambassador is:
"The chief of a diplomatic mission; the ranking official diplomatic representative of his country to the country to which he is accredited, and the personal representative of his own head of state to the head of state of the host country."
---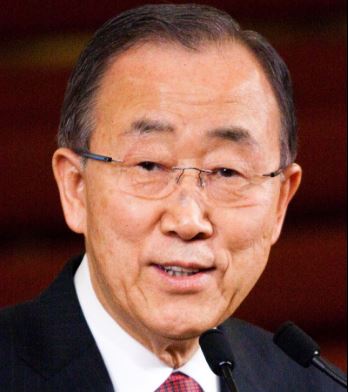 Ban Ki-moon, the Secretary-General of the United Nations, made the following comment regarding his organization's ambassadors: "Our Goodwill Ambassadors, who work directly with the UN agencies, are dedicated and well-informed and credible advocates on behalf of the United Nations. They help us educate audiences worldwide and rally support on key issues of the United Nations." (Image: Wikipedia)
---
American ambassadors
Within a US embassy, the ambassador is supported by a Deputy Chief of Mission, Foreign Service Officers, and Specialists who carry out a full range of mission activities, and representatives of several other US agencies such as the Departments of Commerce, Defense, Justice and Agriculture, as well as USAID. The personnel of all these agencies report to the ambassador.
Consulates are headed by a Consul General, who reports to the Ambassador. The Consul General carries out many of the functions in provincial or regional capitals that the ambassador does in national capitals.
Apart from issuing visas and assisting American citizens abroad, the ambassador and his or her staff interact with host governments, local businesses and NGOs (non-governmental organizations), educational institutions, the media, and private citizens to create positive responses to the United States in general and the country's policy.
According to diplomacy.state.gov:
"The ambassador's residence, which is used for many diplomatic and public functions, is sometimes located on the embassy compound but more often elsewhere in the city. As the public face of the United States of America in the host country, the chancery is usually architecturally impressive—either a historic building or a striking newer structure."
Video – Life of an American Ambassador
This Pace University video covers the life of the American Ambassador to The Netherlands – Fay Hartog Levin. The documentary was filmed by Pace University students in 2010.