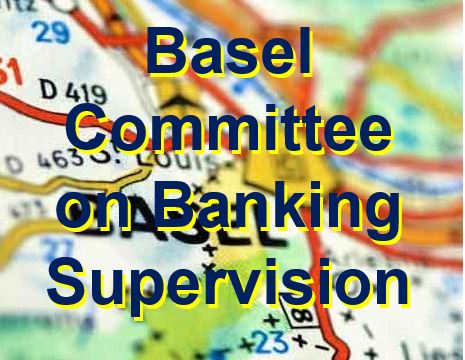 Basel committee on banking supervision (BCBS) – definition and meaning
The Basel Committee on Banking Supervision (BCBS) is seen by financial institutions worldwide as the top international government body on virtually every aspect of banking regulation and oversight (supervision).
It is a forum for banking regulatory and supervisory affairs. Its aim is to improve understanding of key supervisory issues and enhance the quality of banking oversight globally.
The BCBS frames standards and guidelines in several areas – among the better known are the international standards on capital adequacy, the Concordat on cross-border banking supervision, and the Core Principles for Effective Banking Supervisions.
Operating since 1974
The committee was set up in 1974 by the governors of the central banks of the G10 (Group of 10 nations). The G10 comprises Sweden, Germany, the US, the UK, the Netherlands, Japan, Italy, France, Canada and Belgium.
Today, the following countries are members of the BCBS: the US, the UK, Turkey, Switzerland, Sweden, Spain, South Africa, Singapore, Saudi Arabia, Russia, the Netherlands, Mexico, Luxembourg, South Korea, Japan, Italy, Indonesia, India, Hong Kong, Germany, France, China, Canada, Brazil, Belgium, Australia, and Argentina.
Most years, the BCBS meets four times annually and reports to a joint committee of central bank governors and (non-central bank) heads of supervision from member countries.
---
---
According to the BCBS website, the official observers on the Basel Committee are: the European Banking Authority, the European Central Bank, the European Commission, the Financial Stability Institute and the International Monetary Fund.
The current BCBS chairman is Stefan Ingves, Governor of Sveriges Riksbank, and the Secretary General is Wayne Byres.
The BCBS is responsible for creating the Basel Accords – a set of banking regulation recommendations for financial institutions to adhere to.
As of January 8, 2014 the BCBS has devised three different Basel Accords.
Basel I (1988) – which concentrated on capital adequacy ratio, making sure that banks maintain capital equal to at least 8% of their risk-weighted assets, and categorizing the assets of financial institution into five risk categories (0%, 10%, 20%, 50%, and 100%).
Basel II (2004) – a 150% risk category and a 35% risk category were added.
Basel III (to be implemented on March 31, 2018) – added a recommendation to increase the total capital ratio up to 10.5%.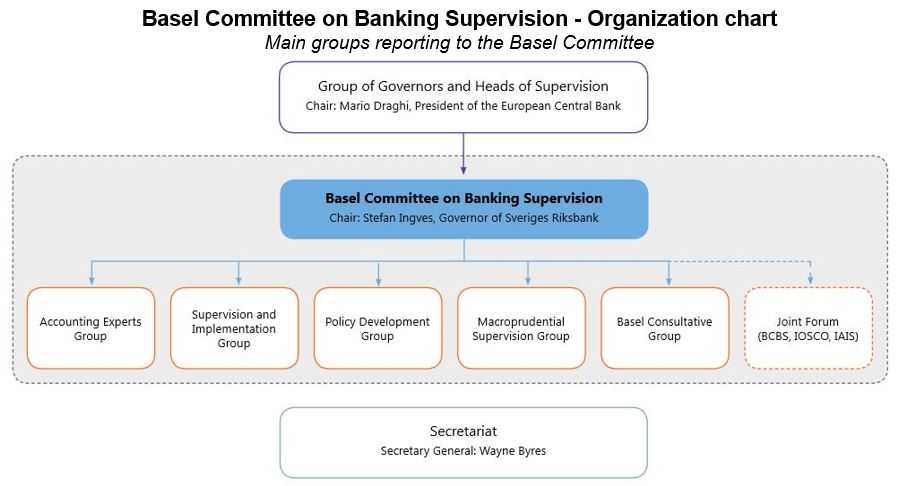 (Source: Bank of International Settlements)
Video – The Importance of Basel III
Governor of the Reserve Bank of India, Dr. Raghuram G Rajan, talks about the importance of Basel III regulations.