Put simply, business finance is the money required to start, run, or expand a business. If you already have the money you use it, if you don't there are several options.
Investment finance, which can also be called equity finance, means selling part of your business, which may be in the form of shares, to an investor.
If the investor buys shares, he or she will also receive a share of the profits (or losses) your business makes.
Firms or individuals that make their living by providing business finance are called venture capitalists.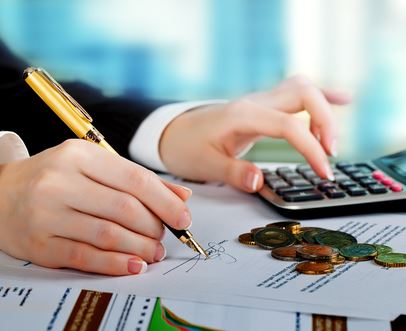 Most firms need business finance in order to grow.
ft.com/lexicon.com defines business finance as:
"Money lent by a bank or other financial organization to a business for a particular purpose, and the lending of money in this way." Many would say that this definition is too narrow, because business finance could come from an individual, for example, and other sources.
What are the advantages of investment finance?
New skills: investors may bring new opportunities and skills to the business, such as exporting or marketing.
No repayments: if you sell shares you will not need to take out a loan and repay it or worry about interest rates.
You're not alone: your investor(s) share(s) the business risks, something many people prefer.
---
---
What are the disadvantages of investment finance?
Loss of independence: you may find it time consuming, you have less freedom to make your own choices. In some cases, it can become expensive (paying dividends may cost more than repaying a loan).
Minor shareholder: if you sell too many shares you may end up with a minority stake in the business.
You may not get on with the investor(s).
Crowdfunding is becoming an increasingly popular way of getting business finance. It is also called crowd-source capital or crowd financing. It is usually done online, the aim being to get as many small investors as possible. There are websites dedicated to crowdfunding.
---
---
A business loan
Some people prefer to borrow the money in the form of a loan and repay over an agreed period.
With a loan, you do not lose your independence and still retain your stake in the business. Loans can be raised through banks, community development finance institutions, other businesses, friends and even relatives.
In a typical loan arrangement, the borrower has to pay back the original amount (capital) plus interest.
A grant
A grant is a specific amount of money awarded by a government, business or organization such as a charity, to a business, educational establishment, or individual for a particular purpose.
A grant's greatest advantage is that you do not have to pay it back or hand over shares.
However, grants are not that easy to get.
A major disadvantage of opting for a grant is that its specifications may not be exactly what you had planned – you may have to alter how you proceed.
Other forms of financing your business if you need money are factoring, invoice financing, and arranging an overdraft.
Video – Sources of Business Finance