What is client-centric? Definition and meaning
Client-centric refers to a method of doing business where the client is placed at the center of the commercial enterprise's effort – it focuses on the client or customer. In this article, you will see two terms – client-centric and customer-centric – they have the same meaning. However, used on their own – the words client and customer do not have exactly the same meaning.
Businesses that use a client-centric approach focus on the client rather than sales. They try to gain a larger share of a customer's 'wallet' by offering a range of goods and services.
A customer-centric business tries to provide a positive experience for the client – both before and after the sale. The aim is to encourage repeat business, customer loyalty and ultimately profits.
Customer behaviors and expectations have changed dramatically since the turn of the century. Businesses that are not client-centric today are unlikely to survive for long, especially if much of their sales depends on online purchases. (Image: adapted from adquadrant.com)
According to BusinessDictionary.com, client-centric means:
"Creating a positive consumer experience at the point of sale and post-sale. A customer-centric approach can add value to a company by enabling it to differentiate itself from competitors who do not offer the same experience."
Online client-centric businesses abound
The online retail giant Amazon.com is a prime example of a client-centric business. It has spent years building up a culture around the customer and his or her needs.
---
---
Zappos.com, an online shoe and clothing store based in Las Vegas, Nevada, is so client-centric that it will fire employees if they are seen not to fit within its customer-centric culture.
Most online businesses today have the client at the center of their core focus. While client-centricity is by no means a new approach to business, it is increasingly used in the context of, among others: client experience (management), corporate 'customer culture', digital marketing, a client-oriented business approach, and the customer life-cycle.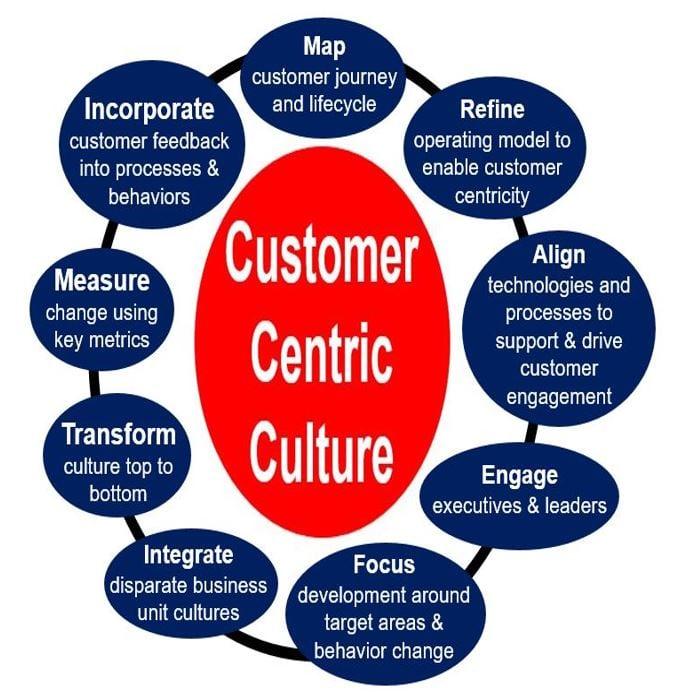 The saying 'hire for the attitude and train the skill' works slightly differently in a customer-centric company. Even if the employee has the right attitude, he or she might not fit into the culture you are trying to build or sustain. When hiring, look beyond the attitude to the personality, and make sure there is a cultural fit. (Data Source: linkedin.com/pulse/marketing-strategy)
When the client is at the core of a commercial enterprise, it collects a wealth of data within its CRM (customer relationship management) software so that it has a full 360° view of that client, which then can be used to enhance his or her customer experience.
You can, for example:
– use client data to understand purchasing behavior, engagement and interests,
– identify opportunities to create products and/or services for your best clients,
– use client lifetime value to segment them according to how much they spend.
---
---
Client-centric firms more successful
According to a study carried out by Deloitte and Touche, a New York based multinational professional services firm, client-centric businesses are sixty-percent more profitable compared to companies that are not focused on the client.
Deloitte and Touche wrote:
"For today's organisations, becoming more customer-centric isn't just a feel-good mantra, it's a core business requirement. Whether the challenge is increased regulatory pressure, consolidation, cost pressures, rapidly shifting consumer trends – or, more likely, all of the above – a customer centric focus can play an instrumental role in staying a step ahead of the competition."
"It can help grow revenues, improve efficiency, and drive performance. If it is embedded in your organisation it can also lead to sustainable profitability."
Successful client-centric companies understand what their client's journey looks like across the whole product cycle. This alternative view of their business process allows them to empower their people who are dealing with clients at each of the key touch points along the journey.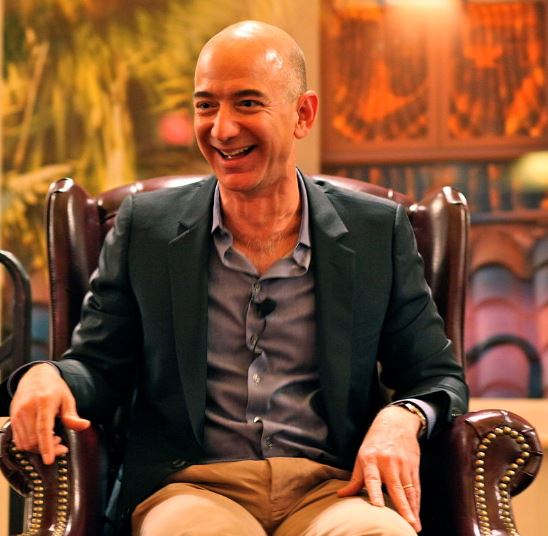 Jeff Bezos, Founder, Chairman and CEO of the online retail giant Amazon.com, once said: "We see our customers as invited guests to a party, and we are the hosts. It's our job every day to make every important aspect of the customer experience a little bit better." (Image: Wikipedia)
Client-centric versus product-centric
A business cannot be totally client- or product-centric. Client-centricity also means having a good product or service to start with.
If we look at product-centricity as concentrating too much on the product rather than the client, then we fail, of course. Nobody buys a product if it does not respond to a need.
Furthermore, client-centricity does not end with the purchase of the product or service. It is part of a much larger picture.
Businesses want their client too keep coming back and to spend more on what they have to sell. Client-centricity looks at the total client lifetime value.
Product-centricity begins with having goods or services that respond to client needs and then getting as many clients as possible who have those needs.
Client-centric businesses begin with the individual customer and aim to meet his or her needs everywhere – in all divisions – as much as possible.
So, strictly speaking, client-centric and product-centric are not conflicting terms.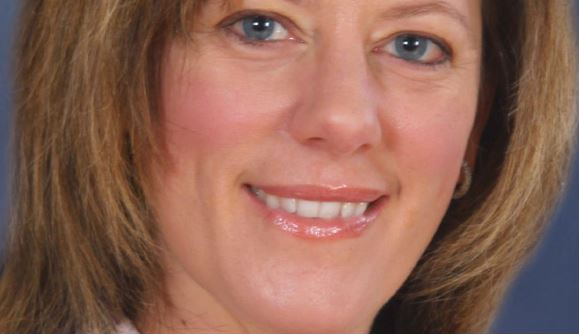 Kate Leggett, VP, Principal Analyst at Forrester Research, an American technology and market research company that provides advice on the existing and potential impact of technology, once said: "In the age of the customer, executives don't decide how customer-centric their companies are — customers do." (Image: forrester.com/Kate-Leggett)
According to an interesting article in i-scoop.eu:
"What's more important is that the financial objective for a company that competes in a product-centric way focuses on optimizing value created by each product, while customer-centricity focuses on optimizing value created by each customer. And that's a crucial difference."
"It's where the customer life time value comes in, where customer service comes in, the customer experience, the full end-to-end picture. The buying again, most of the advocacy, the retention and loyalty, etc."
Technology has changed business landscape
In our highly-digitized world of smartphones, tablets and PCs, the business landscape has been irrevocably transformed, along the way heralding a new era of 'the customer'.
Consequently, a commercial enterprise's ability to achieve growth through product or service offerings that capture just the rational – and not emotional – needs of customers is increasingly at risk of total failure.
Executives are constantly seeking to gain a market edge by making the customer the 'undisputed king' – they strive to become more and more customer-centric. Unfortunately, many executives do not truly understand what wide-ranging changes need to be embraced by their companies for this approach to really succeed.
Top management must make sure that every department and level within their organization assimilates a customer perspective – this does not always happen.
An inadequate internal infrastructure, insufficient training, a lack of leadership, and several other factors undermine a business' ability to implement a total customer strategy.
Dr. Ehssan Abdallah, of Heidrick & Stuggles, a Chicago-based global executive search firm, wrote:
"Having observed a range of approaches, we find that the most successful customer strategies arise from company cultures that adhere to five mutually supporting principles — each of which is driven from the top but also supported zealously across all levels of company leadership."
The 5 principles for client-centric success:
1. A Customer-Centric Talent Agenda: executives must determine how to build, foster and create their firm's capacity to deliver customer service aligned with the business' purpose. As business entities seek to attract and retain talented employees, they need to consider what qualities and attributes each post, team, or function requires.
2. Meaningful customer service values: when defining a company's mission and purpose, its executives must find out what their customers are telling them they need – data analytics help determine what their rational and emotional needs are.
The company must also harness these analytics to drive everyday behaviors and processes. In order to deliver the desired customer experience, a company must synthesize and socialize customer service values across the whole organization.
The executives must also determine how they can connect customer service values to their company's purpose.
3. Empower Your Employees: it is not enough just to establish customer service values as part of the company's bedrock. For a true client-centric business, its senior executives must empower their employees so that they can deliver these service values in ways that are relevant and matter the most to their clients.
4. Strong Sense of Accountability: when moving toward having a truly client-centric culture that leverages talent successfully, senior executives have to select indicators to measure performance and monitor progress for both behaviors and outcomes.
It is vital that executives promote behaviors that encompass both customer desires and what the company unequivocally stands for. This becomes easier if the talent agenda is closely aligned with – and drives – the business' customer-service values.
"By using robust and timely customer-driven metrics that extend down to the team level, leaders and managers gain visibility into customer satisfaction. This effort must be supported by a tenacious commitment to customer-focused, day-to-day behaviors," said Dr. Abdallah.
5. Executives Who 'Walk The Talk' it is important that business leaders do not get obsessed with measuring just performance. Executives have often discovered to their dismay that if they cannot motivate their teams, it is virtually impossible to deliver that desired-for customer experience
Executives must model the desired behavior through professional development, action, and conversation to reinforce what the company stands for and what the customer demands. They should celebrate the best performers on both outcome and behavioral dimensions.
When the top management promotes customer service values, it is sending a strong signal throughout the whole company that they recognize the customer as central to its survival.
Recognizing employees who stand out creates customer service 'heroes' who encourage and motivate others to follow their examples.
Video – Honda's customer-centric culture
This video explains how Honda (Honda Financial Services) became a client-centric company.