Jungle Scout is a commonly used software that allows Amazon users to complete various types of product research for the Amazon marketplace. It is available as a Chrome extension or web app, and it can quickly and easily help you predict the average sales for a given product.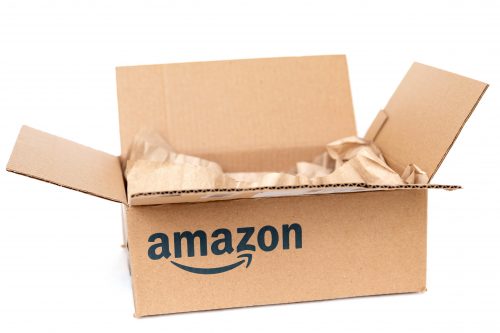 However, Jungle Scout is not the only option available. There are also plenty of other alternatives to Jungle Scout that should be given serious consideration. Just to name a few: Helium 10, AmazeOwl, or Unicorn Smasher.
Helium 10
Helium 10 is an all-in-one software suite and a free alternative to Jungle Scout (which can be a bit expensive). It is extremely helpful and a good place to start for many business owners that are thinking of investing in software for their product research needs.
The software allows its users to keep track of their items, scale their operation, manage their store, and have knowledge of their target demographics.
Although Helium 10 offers a free option with basic search capabilities, there are also other different paid plan options with many powerful tools and features, so you can find one that works for you.
Unicorn Smasher
Created by the makers of AMZ Tracker, Unicorn Smasher is a totally free real-time Amazon product research tool that offers insight to pick what products to sell, with sales estimates, analysis, and much other information that business owners may need.
Unicorn Smasher is a fun and simple-to-understand software. You just must enter your email address to get started. Its product research dashboard is organized and easy-to-use, where you can manage the search for all the products based on keywords. You can also save the product name in your dashboard for future research.
AMZ Scout
Jungle Scout and AMZ Scout are fairly similar tools. Its features are almost identical (they cover the basics), and they are both available as web apps and Chrome extensions. The main distinction is the price. AMZ Scout offers a cheaper monthly subscription.
Also, compared to Jungle Scout, the product history available in AMZ Scout is not as broad. You can search product history by days, weeks, months, years, or specific holidays or seasons.
ASINspector
This Amazon product research tool can make you a high-level seller by being able to quickly find the products you want to sell, saving you a lot of time.
Among its features are best seller rankings, niche research, and revenue estimator. It has a very friendly interface and offers a 7-days free trial (with credit card required).
Amachete
This Amazon seller tool offers global product analysis, so it is an excellent way to search for products in markets that otherwise might be impossible or difficult to operate in, like Amazon Germany or Japan.
Amachete has a suite of valuable features such as competitor analysis, profitability estimation, and inventory tracking, at a reasonably priced (starting at US$39/mo). However, some features may be quite basic, and accuracy can be hit and miss.
AmazeOwl
This research tool uses a desktop app for Mac and PC to search Amazon for listings matching specified requirements for price, ranking, number of reviews, and more, across multiple keywords.
AmazeOwl includes a wide database with six million items throughout 11 marketplaces.
It is actually a really helpful tool for those who are starting an Amazon business. It offers a free plan, the "Starter Plan", but you can have a more in-depth experience choosing the "Growth Plan" for a few dollars a month.
AMZShark
AMZShark is one of the biggest and complete Amazon packages, with 13 tools to help you with the selling process. It comes with a clean and intuitive design.
The list of unique tools provided by AMZShark includes a sales tracker, a search rankings tracker, and a keywords explorer, among others. On the other hand, the price of AMZShark may not be very reasonable compared to the competition.
Cash Cow Pro
Cash Cow Pro is an alternative to Jungle Scout and an excellent tool to get a lot of useful data from one source, due to its "Great Market" feature. You can search by keyword and number of sellers, with all the most important filters.
It is an effective finding software for new business owners, as it is very easy to navigate and reasonably priced, considering it has many tools in one price package.
Scope
Scope by Seller Labs is another free alternative to Jungle Scout. The tool helps to find the highest and better-ranking keywords to improve the Amazon product search position, among other functions. It uses reviews, sales, categories, and star rating, to narrow down your options and identify niches.
KIPRT
KIPRT, short for Keyword Inspector's Product Research Tool, is a little more expensive alternative to Jungle Scout, but on the other hand, it provides a lot of additional powerful and detailed data, with many great filtering options.
It should be noted that many users claim that KIPRT is a bit slow and not quite easy to navigate, so it may not be ideal for those who want fast results.
---
Interesting Related Article: "Tips to Become a Successful Seller On Amazon"