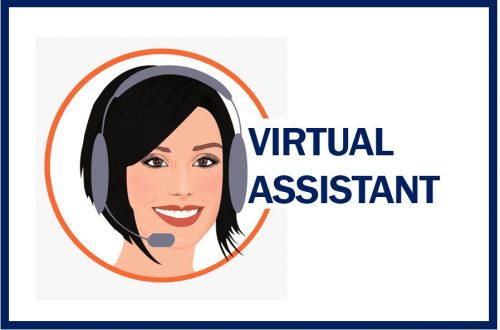 As more and more businesses turn to the internet to reach their customers, the importance of search engine optimization (SEO) has never been greater. While SEO can be a complex and time-consuming process, there's a solution that many businesses are turning to virtual assistant SEO services.

With the help of the right US based virtual assistant, you can benefit in many ways, some of which are outlined below. An experienced assistant can save you a lot of time and inconvenience, while aiding the success of your business through the provision of effective SEO services.
If you are struggling to escalate your website traffic, increase my business page interactions and upgrade your Google ranking then, you can make a sound choice by picking virtual assistant SEO or local SEO services for your business. As a business owner, SEO can be a daunting task, especially with constantly evolving best practices, and hiring a virtual assistant can make the task easier for you. Virtual assistant SEO services can help you optimize your website for organic search engine results by providing keyword research, content writing, and SEO implementation. They can also build backlinks from relevant websites and track your SEO performance, ensuring you get the highest ranking possible on the SERP (Search Engine Result page).
So don't get hesitated to dive into the universe of SEO! In this blog article, we will talk about the benefits of hiring a virtual assistant for SEO services.
What is Virtual Assistant SEO?

Well! Virtual Assistant SEO refers to the practice of outsourcing search engine optimization (SEO) tasks to a virtual assistant or a team of virtual assistants who specialize in SEO. When it comes to hiring skilled and experienced professionals, virtual assistants are a great option. They are highly qualified individuals who work remotely and can assist you with a range of tasks. The best part is that you can hire them on an hourly or project basis, without the need for long-term contracts. You only pay for the number of hours they work, making it a flexible and cost-effective solution for your business needs.
How Can a Virtual Assistant SEO Help Your Business?
If you own a business, a strong online presence is obligatory. So, to reach out to more clients and customers, you will truly need VA for SEO services that can have a positive impact on your business growth. Better optimization will surely elevate your website traffic and other online business activities. Virtual Assistant SEO can be a very cost-effective solution for you. There are tons of reasons behind hiring an SEO VA. They have the efficiency to attract more customers through effective online marketing tactics. With an SEO virtual assistant in your corner, you can focus on running your business while they handle the technical aspects of SEO. 
10 Benefits of Using Virtual Assistant SEO Services
In this section, we'll explore why hiring a virtual assistant as an online marketer is essential. We'll cover the duties they can perform to enhance your website's UX (User experience) and boost your SEO.  With the help of a virtual assistant, you can save time and money while achieving your SEO goals. So, let's dive in and discover the benefits of using virtual assistant SEO services for your business. Here, we have enlisted 10 advantages that include: 

Increase Customer Engagement:

As SEO VA are highly trained professionals, they can generate more traffic for your website. If you get a lot of visitors, your business will have the chance to interact and communicate with more people which will eventually bring more conversion rates and purchases.



Cost-Effective Solution:

Hiring a full-time employee to handle your SEO can be expensive. Virtual assistant SEO services offer a cost-effective alternative that can save you money. It is cost-effective because it allows businesses to access top-notch SEO services without the expense of hiring a full-time, in-house SEO expert.
When businesses hire an in-house SEO specialist, they need to provide a salary, benefits, and other expenses associated with hiring a full-time employee. This can be a considerable investment, particularly for small businesses with limited resources.
On the other hand, virtual assistant SEO services are offered on a flexible basis. Businesses can hire a virtual assistant for a specific project or for a certain number of hours, without the commitment of a long-term contract.
Improved Rankings:

With the help of a virtual assistant, you can improve your website's rankings in search engine results pages (SERPs). As they are capable of doing keyword research, competitor research, and on-page optimization for you, and that is how they will ensure that your website gets better-optimized content. As content is king, so better content always helps your website to rank.    

Increased Traffic:

If people have any query, they usually search for it on Google. If your site is the first one to answer their queries, then you are the defeater. So far, we know, around 50 to 60% percent of people click on the top 3 search results shown by Google. That's how improved rankings on SERP lead to increased traffic to your website, which can result in more leads, sales, and revenue.

Increased Efficiency:

By delegating SEO tasks to a virtual assistant, you can focus on other areas of your business that require your attention.



Customized Solutions: Virtual assistants can tailor their services to meet your specific business needs, ensuring that your SEO strategy is effective and efficient. 

Access to Expertise:

Virtual assistants are trained professionals who have expertise in SEO. By working with a virtual assistant, you gain access to this knowledge and experience.



Better Content:

Virtual assistants can help you create high-quality, engaging content that is optimized for search engines.

Time Savings:

SEO can be time-consuming, but virtual assistant SEO services can help you save time and increase efficiency.

Long-Term Results:

By using virtual assistant SEO services, you can achieve long-term results that will continue to benefit your business for years to come.
In Short
Search engine optimization (SEO) is a crucial part of any business's marketing strategy. However, SEO can be a complex and time-consuming process, which is why more businesses are turning to virtual assistant SEO services.
Virtual assistant SEO services offer a range of benefits to businesses looking to improve their online presence. By increasing efficiency, saving time and money, and improving rankings and traffic, virtual assistants can help businesses achieve their SEO goals and achieve long-term success.
---
Interesting Related Article: "The Top SEO Trends to Watch Out for in 2023"