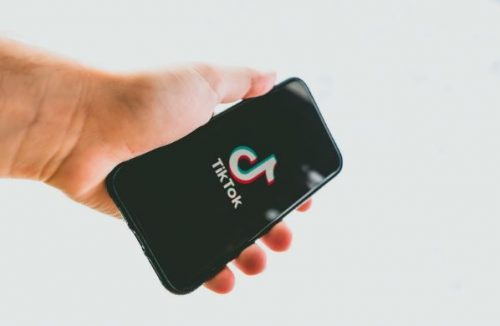 For years, Instagram has been a social media darling. 
Yet now it seems that the app's popularity can be surpassed by its recent rival, a viral video sharing app TikTok. A successor to Musically, TikTok has reportedly hit 1 billion user mark as of January of 2022, and is on its way to becoming a #1 social media app for smartphone users.
As more brands and celebrities join TikTok, it becomes harder for regular users to claim viewers attention. Uploading quality content at the right time is no longer enough to go viral. Likewise, adding trending hashtags like #entertainment, #dance,  #pranks, etc. won't guarantee TikTok views.
Thus, more users are looking for TikTok viewbots, or simply bots that view your TikToks. Although there is much controversy over view bots, creators do not want to miss on the oppotunity to increase video view count and eventually attract more followers and likes.
Are you the one looking for ways to boost your views and engagement on TikTok? 
Then, keep reading because we have the top 10 TikTok viewbots worth trying in 2022.
What is a TikTok Viewbot?
You may wonder what TikTok viewbot is and what the hype is about. Essentially, TikTok viewbot is a specific software that is used to increase the number of views on the given TikTok account. There are various types of viewbots but the majority of them follow the same principle – mimic real user watching and interacting with the cretain video. 
Viewbots are not new and have been used all around the Internet apps like Twitch or Instagram. Technically, a viewbot is a script run automatically that performs a set of pre-programmed actions according to the written instructions. 
Such instructions may include the speed range at which the views will appear or the maximum quantity distributed over a certain period of time.
That is not to say that the reservations some users may have against automatic software, a. i. bots are unbiased. Because if poorly programmed, a viewbot can potentially be unsafe for a TikTok account. For example, if a video from a new account usually gets 1000 to 5000 views a day and a viewbot generates 100 000 views, the account may get suspended. 
On the other hand, the best TikTok viewbots will fulfill the order at different speed and deliver views in rather small batches to make it organic.
Thus, depending on the set conditions, requirements, and safety measures TikTok viewbots can potentially be safe or risky. The next chapter explores how views are boosted by the Viewbot in detail.
How Does TikTok Viewbots work?
Now, how does a viewbot software really work? 
Generally there are two types of viewerbots depending on how they approach views delivery – the external and internal. The former does not require a password or any connection to the user account while the latter does.
In other words, viewbot services that operate externally never ask for a password or login credentials. They way this software works is by choosing a random user from their pool of users and showing a video. If the user watches for 3 seconds or longer, the video gets a view. Then, the process is repeated with another user for the same video. 
Because all this is done automatically, the number of views on a TikTok increase quickly. Once a particular video gets its views the next one takes its place and the whole process gets repeated.
Usually there are no problems with such method as it closely resembles the very algorithm TikTok itself uses. Only on a much smaller scale. Yet, compared to smaller quantities of views (10 000 or less) hundreds of thousands of views may take days to be completed. 
Another way of how some TikTok viewbots work is through a user's own account, or internally. Similar to Twitch viewbots, once a user connects the account to the platform, a specific script runs hundreds of accounts to ensure a video gets enough views. 
In other words, connecting your account to an unknown app while risky, can still get you views. On the downside, the bot has access to your TikTok account, and if misused may lock you out of your profile or get it suspended.
To avoid being scammed or hacked, it is always a good idea to do your own research before trying any service. That said, below are the top 10 best TikTok viewbots to try in 2022. 
12 Best TikTok Viewbots 
One of the best TikTok viewbots as of 2022, PubTok has earned its reputation as the low-priced quality service dedicated to TikTok. Besides offreing views there are also video likes, and followers that users can add to their orders.
In terms of price, it is one of the cheapest options available with custom discounts and orders. As stated on their website, PubTok believes in year-round discounts for all thus giving 11% to 50% off any order on any given day. The discounted price for 1000 TikTok views is $0.80, that is twice less than the average price of $1.74 for the same amount of views. 
Views are of good quality and start appearing within the first 20 minutes after the purchase.
A good feature recently introduced by PubTok is splitting views. Their tool allows you to pick several posts to split the desired number of video views. Better yet, no URL links are required to place an order. The system finds the user account by the username and pulls out recent posts that can be selected to distribute views.
Besides PayPal and major cards, PubTok also supports cryptocurrency payments via MetaMask, Trustwallet, or Coinbase. 
FeedPixel is undoubtedly an industry pioneer and is one of the oldest website for social media services on our list. As such, it has the most trust and is a popular website for not only TikTok, but Twitch, Instagram, and other services.
There are no fancy ordering tools on this website, and the TikTok views are purchased in packages. The amount ranges from 1 000 to 1 000 000 views per single TikTok video. The pricing though is on the higher end, with 1 000 views available at $3.99.
On the positive side, FeedPixel is one of the few (if any) websites that offer bundle deals with followers, likes and views in certain ratio. These packages may come handy whenever the user does not know how many views or likes are needed to keep his profile organic. They also offer an equal amount of views for any video for free if you buy TikTok likes or followers.
PayPal, cards, or crypto are the ways to pay for FeedPixel services.
SMM.Company
If you haven't been looking up an SMM panel, chances are SMM Company wasn't on your radar. It is a relatively new website offering TikTok viewbots alongside other social media services. It works similar to other panels where users sign up and top up their wallets, then order the services from their dashboards.
Perhaps, the key benefit of buying viewbots from SMM panels is the price and ease of ordering. The minimum amount of views you can buy from SMM Company is 500. It'll cost you $0.49.
Speaking of options, there are other TikTok views that has recently been introduced. The pricing on that option is higher and 500 views will cost you $0.59. The website has a drip feed option for larger quantities. When views (likes or followers) are drip fed they are distributed in smaller quantities over a longer period of time. Drip feed is a preferred choice if the user is worried if account may get suspended by the TikTok algorithm. 
Available payment options include internal wallet, all major debit/credit cards, and cryptocurrency.
Stormlikes
If you haven't tried them already you probably should. Stormlikes has been a while and at some point started offering TikTok services in addition to Instagram, Facebook, and a few other social media services.
For views, the website has multiple options to choose from. Starting with the smallest package of 100 TikTok views at $0.49. This may be convenient for users who want to try views quality before deciding whether or not they like the service at all. Because of smaller options, buying a standard 1000 views would cost you $4.41. That is twice as much as the average pricing of $1.74 for this websites list.
On the bright side, Stormlikes serves good quality views for both smaller and standard packages. The views appear in a steady and uninterrupted flow from worldwide accounts. So far there have not been any reports of account suspension for this service..
Payment options include credit/debit cards and all major cryptocurrency types. 
SocialViral
SocialViral is yet another website offering the best TikTok viewbots. Launched not so long ago, the site seem to have a steady stream of traffic and for good reason. They have not only TikTok but Instagram, Twitter, Facebook, and Spotify services.
The only minus is inflexible packaging that only starts at 5000 views. While it is common among TikTok creators to buy 10 000 and even 100 000 views, the rule of thumb is to initially buy 1000 to be on the safe side. Thus, SocialViral seems to be very influencer-oriented with little room for emerging creators. 
Speaking of prices, at the time of publication 5000 views cost $3, a decent price given the number of views offered. Yet if that is not enough, users may get anywhere from 10 000 to 50 000 views with prices ranging from $3.75 to $37.5.
Similar to PubTok ordering system, the website fetches user posts and does not require a URL link to be provided.
Users can pay for their purchases via major cards, PayPal, and cryptocurrency. 
FollowersUp
One of the veterans of the social media engagement services, FollowersUp needs no introduction. A website is a full-stop destination for all kinds of social media boost – from Facebook to LinkedIn, Pinterest, etc.
Because of its positioning FollowersUp is better seen as a service to boost followers rather than a TikTok viewbot service. Despite this misconception, a website boasts delivering superior quality views form all around the globe. The price is on the higher end of the spectrum with 1000 video views solfd at $3.
Other available options include 2000, 3000, 5000, 25 000, 500 000 and 1 000 000 views. Price vary from $5000 to the $499 for the ultimate viral video indicator – one million views. The site lists the average delivery time as 24 – 48 hours with an ordering done in less thatn 60 seconds.
To make a payment users must choose between crypto and thge two other card processors – Commercegate and Cardinity. There seem to be no PayPal available for FollowersUp users as of now.
Fueltok
Furltok, while is relatively new to the TikTok bot market is a growing website. As stated on its website, it positions itself as "the best TikTok bot" narrowing the focus to automated software for TikTok. 
Right from the start a user is offered a free trial for 7 days without entering any billing details. By far the most attractive feature of any automated software. While this is not a new feature and SMM Company also has a $2 free trial for anything in stock Fueltok extends it for 7 days. 
The price, however, is among the highest on this list. A thousand views from Fueltok can be purchased for €4.99. Though it is worth mentioning that the product is of good quality and also allows a smaller amount of 500 views for €3.99. 
As a different purchasing system, Fueltok also has monthly subscriptions for 1 post per day. Of course, if you are an active creator with dozens of posts being published a day you are better off with the one-time option or yet another website.
To pay users can choose between Amazon Pay or Wire Transfer besides card or PayPal payments.
UseViral 
Next on this list of the best TikTok viewbots is UseViral. Much like other websites, UseViral is not a single-service privider. In fact, it offers dozens of services for 10+ social media apps. 
UseViral allows you to choose the quality of views. Depending on the options you choose, 1000 views may cost you $3.00 or $4.80. Among other available packages there are 2.5k, 5k, 10k, 25k, 50k and 100k views. 
The site boasts a guranteed instant delivery for all its services including TikTok views. Also, users are offered to add another 500 views for a discounted price. Although the site displays PayPal and ApplePay as of now, payments are only accepted via cards only.
SocialBoosting
Among the other viewbots for TikTok creators is SocialBoosting website. It is a nice looking website with the user search tool which finds your profile for you. Thus, no URL links are needed to get the views for your video. 
Because of the system that fetches account and posts for you, ordering is easier for SocialBoosting users.On the flip side, pricing is on the higher end. You would have to pay $4.00 for 1000 views. That said, there are bigger packages available for the bargain prices.
There are 3 ways how a payment can be made – via a credit card, PayPal, and Amazon Pay. The site does not accept cryptocurrency payments.
Instafollowers
There is another veteran among the TikTok viewbots – Instafollowers. Although best known for its Instagram services, this website has also introduced TikTok views, likes, and followers. 
With regards to price, they seem to be one of the cheapest viewbots on this list at $0.54 for 1000 views. There seems to be no complaints about the quality of views although it is clear whether those are fully automated or observed by humans. This makes a difference when the algorithm suspicion arises since the processing team overseeing the process would be able to quickly stop views delivery. 
On the bright side, Instafollowers are really generous with the discounts and the risk seem to be justified for creators on a tight budget. Fewer views (100 views for example) can be purchased for as low as $0.14.
Among the payment processors Instafollowers work are Paytr, Checkout, Cardinity, Coinbase as well as PayPal.
MediaMister 
MediaMister has been around in a number of listicles for various social media engagement services. With YouTube, Instagram, Clubhouse, Vimeo, DailyMotion, and Mixcloud it is known for its scale.
MediaMister is yet to overcome the most affordable options on this list. Simply put, with its $3.00 as the starting price for 1000 views, MediaMister is a little higher than the average price. 
An interesting feature worth mentioning is that it allows users to select the watch time. While regular videos on TikTok are within 1 to 3 minutes and rarely go beyond 5 minutes, 30 minutes seem to be a little extra than that is necessary for the algorithm to count a view. Even stranger it is given that the maximum allowed length for a video on TikTok is 10 minutes. 
Such long duration views, however, may come handy for live broadcasts where the maximum allowed time is 60 minutes.
Debit/credit card and cryptocurrency are among the two options available to pay for your purchase. 
Autotokker
Wrapping up the list I could not skip another great views automation website, Autotokker. 
While it mostly aimed at yes, you've guessed it, TikTok followers, it delivers both likes and views.
The Autotokker system is quite similar to that of Fueltok and has the same navigation features and design. There is no evidence that the two websites are affiliated though.
With respect to price, 1000 views for a TikTok video would cost you €4.99 which is far above the calculated average for TikTok viewbots of $1.74. That said, there is a smaller package of 500 views offered at €3.99. 
Monthly plan at €29 is yet another option offered by the Autolikker. While seemingly pricey at first glance, this option may well suit active creators who are used to frequent uploads. Interestingly, the website tries to justify higher price by geographic targeting which is not commonly provided by any other website on this list.
The payment can be done via a Wire Transfer, card, or PayPal as of now.
Is Botting Allowed on TikTok?
Seriously, this begs the question whether or not botting is allowed on TikTok. The answer depends on how you look at. Technically, bots as other artificial software are not allowed on TikTok. Practically, this is the rule that not even the biggest influencers follow.
WIth the competition increasing, it is harder for emerging creators to get noticed. Using viewbots can help app users reach a desired number of views on every video they upload. 
Noticing an increased interest in someone's video the TikTok algorithm strives to promote it to more viewers.
This, in turn, grows the number of views on a particular video and not only promotes it but the creator's account as a whole. In its terms, TikTok strongly advises against any artificial software and warns of potential account suspension. 
Despite risks new creators and brands often buy high quality bot views distributed at a natural speed. 
How this safety mechanism works and whether or not using TikTok viewbot is safe is explained below.
Is Using TikTok Viewbot Safe?
If you are going to spend your money on TikTok engagement services (views, likes, or followers) it is reasonable to ensure they won't get your account banned. Yet there is no guarantee and even aged and active accounts may get suspended if misused the viewbot.
To help you understand, here are a few factors that contribute to account safety:
– account age,
– normal engagement,
– peak of activity and/or viral posts,
– views/likes/followers delivery speed,
– the average views to likes ratio.
If normally, you would have around 500 views on a new video, buying 10k video views 20 times exceeds your standard average. Likewise, if normally these 500 views would appear in a matter of days, getting them within the first 10 minutes after upload is hardly normal. Also, while getting your thousands of views is appealing to you, this may increase algorithm suspicion.
Not less important account's age as aged accounts are more authoritative in the algorithm eyes compared to the newer ones. 
This does not necessarily mean if your account is aged buying whatever amount of views or followers you want. The least you want while using a viewbot is to disproportionately inflate the number of views while there are hardly any likes on your videos.
Keeping all the criteria in mind will prevent unnecessary risks while using TikTok viewbot.
Are TikTok Viewsbots Free?
There may be services offering TikTok views for free as part of their promotion program or a limited-time free trial. However, don't get fooled. High quality viewbots are paid services and cannot permanently be available for free.
Free views are mostly rather low-quality risky choices especially for new creators or little used TikTok accounts. Services may offer free trials for a set number of video views a day. This can be done to attract paid users unwilling to spend their money right away. 
In fact, quite a few websites on this list have free trials of some sort. While this does not mean free viewbots will inevitably get your account flagged. Some social media services use state-of-the-art technology to safely generate hundreds, if not millions, views. 
Using such bot services for free bear in mind that because of the high demands their availability is limited. Besides, you may be asked to complete certain verification tasks or reveal personal information like email address or TikTok login credentials. 
With the number of cheap options available, it is best to invest a few bucks to use only quality viewbots. 
Verdict
Now as you read this article you should know why TikTok viewbots exist and how they work. Note that semi-automated TikTok bots that are closely monitored by humans are the safest bet. 
In addition, I have supplied you with the top viewbots for TikTok creators worth trying in 2022. A relatively new website, PubTok has topped this view bot list for safety, pricing, and ease of use. There are also other views generator websites and SMM panels that offer video views and other services at competitive prices. 
Finally, you know what factors contribute to safe purchase of TikTok bots and that is possible with the right starategy to hack the views algorithm. 
If that's been an enjoyable read that contributed to your understanding of TikTok view bots comment down below. 
---
Interesting Related Article: "Will TikTok Be The Next Instagram?"