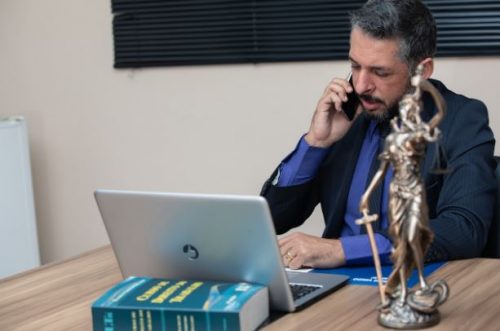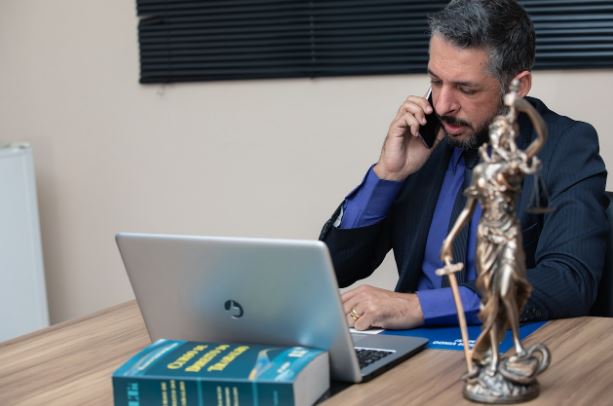 With consumer behavior shifting to digital and online platforms, word-of-mouth simply isn't going to cut it anymore. According to https://startmyllc, which shows budding entrepreneurs how to start an LLC, this is true in the services industry where people are turning to the internet to find everyone from a lawyer to a doctor. Many lawyers are now preferring to market their firms online through lawyer websites and social media.
With the digital offering scope for increased opportunities, in terms of search and discovery, search engines are emerging as new marketing platforms.
Many lawyers and law firms feel that simply creating a business website is enough. Given the competition, the evolved awareness levels, and the quest for rankings, this can never be enough.
In this article, we speak to leading experts at Constellation, a digital agency specializing in law firm marketing. If you are a lawyer or a business looking to Market your law firm online, you should stick around till the end of this article.
List of 10 Best Ways to Market Your Law Firm Online
1. Search Engine Optimization-
The first and probably the most important online marketing strategy that you can follow is SEO or Search Engine Optimization. This is the process of optimizing your site through On-Page and Off-Page strategies. You can always work with an agency to help you succeed.
At the heart of a good and high-performing, SEO strategy is Link Building. Ensure that you are engaging in Guest Posting for building links in high authority sites for your keywords. The better you can do the same, the higher will your website rank on search engines.
2. Google My Business-
Many lawyers are unaware of the fact that local search is also driven by online marketing. For example, if your law firm is located in a specific geographical area, you would want people from that area to contact you. This is where Google My Business or GMB comes in handy.
Having a properly optimized GMB page, which is updated with the latest address, contact numbers, and email id are essential. You need to feed your GMB profile with positive reviews, ratings, and images to build credibility and allow search engines to locate you.
3. Legal Aggregator Sites-
In recent years, there are a lot of credible legal platforms that have come up which help with the credible listing. Ensure that you have an active, professional, and updated profile on such legal listing sites. This will ensure that you get maximum traction from their audiences.
Many of such legal aggregator sites see huge traffic figures. This is somewhere comparable to having a professional social media profile. The better your profile, the higher are the chances of individuals preferring you over other lawyers and law firms.
4. Inbound Marketing-
When it comes to professions like law, medical, and finance, credibility is the watchword. The question then is- how are you going to build your credibility? The simple option is to use your website blog and create riveting legal content that establishes you as an authority.
You can also showcase how you have been successful and what is your success rate. The higher the quality of the legal content, the better will be your branding and credibility-building exercise. You can also showcase case studies and push them to show your effectiveness.
5. Email Marketing-
Every single day there are tons of new regulations, changes, and laws being passed and coming into effect. While your clients might not be aware of each of them, you can become the source of providing them with all this information. Running a successful Email Marketing campaign is important.
This helps you stay connected with your clients, emerge as a fountainhead of all legal issues and regulations, and provide a solution if they are affected by any of the new changes in laws and regulations. Lawyers and law firms should run email marketing right through the year.
6. Online Webinars-
If you want to create an interactive and more engaging medium to push the above-mentioned point, webinars are a great way. With the pandemic making webinars a great tool to interact and engage with, you can always make use of them to help people out.
While offering free suggestions is something that will act as bait, you need to be smart enough to draw a line and request the individual to shift the conversation offline. Webinars demonstrate expertise, a willingness to help and create an optimized sales funnel for the future.
7. Social Media Marketing-
The key to all-around digital success has to have a sound and effective social media marketing strategy. Platforms like Facebook and LinkedIn can be major when it comes to sharing your knowledge and finding new clients for your business.
The key is regular posting, creating quality content, and engaging with the audiences. You need to be very prompt when it comes to responding to messages, comments, and likes. Every time you interact with someone, you are creating a potential new client.
8. Pay-Per-Click Ad Campaigns-
Data shows that PPC campaigns deliver a lot of results for this field and profession. It helps you get that necessary jump during a lean period. If you get a client from one click, you are likely to retain them if they are satisfied with your services. The repeats do not cost you money!
Running PPC campaigns every three to four months can give your law practice the shot in the arm that it needs. Google AdWords, Facebook Ads, etc. are some common platforms you should explore with your agency from time to time.
9. Online Consultations-
While individuals might have legal issues, they are also scared to venture out and seek physical consultations. Many of the best lawyers and law firms have started offering online consultations to clients from the safety and security of their homes.
This can be a major way to help you set up a successful online mediation practice. You do not need to take everything to trial. Online mediation and settlement are emerging as a profitable financial opportunity for lawyers and law firms during the pandemic.
10. Monitor Online Reputation-
If you are doing all the above strategies, it means you have a sound online presence. However, you also need to be on the lookout for damaging things on the internet. It is important to keep a tab on what is being said about you and your law firm on the internet.
Online monitoring is essential at multiple levels. A small negative review can cause your practice a lot of damage. The key is to find them and address them as soon as possible. This helps build positive branding and credibility.
The Final Word
Online marketing is the way forward. With the pandemic changing consumer behavior, lawyers and law firms need to push aggressively on digital platforms. If you are looking to market your law firm online, you should be looking to follow all the above-mentioned ten strategies.
---
Interesting Related Article: "4 Ways A Lawyer May Be Beneficial For Businesses"