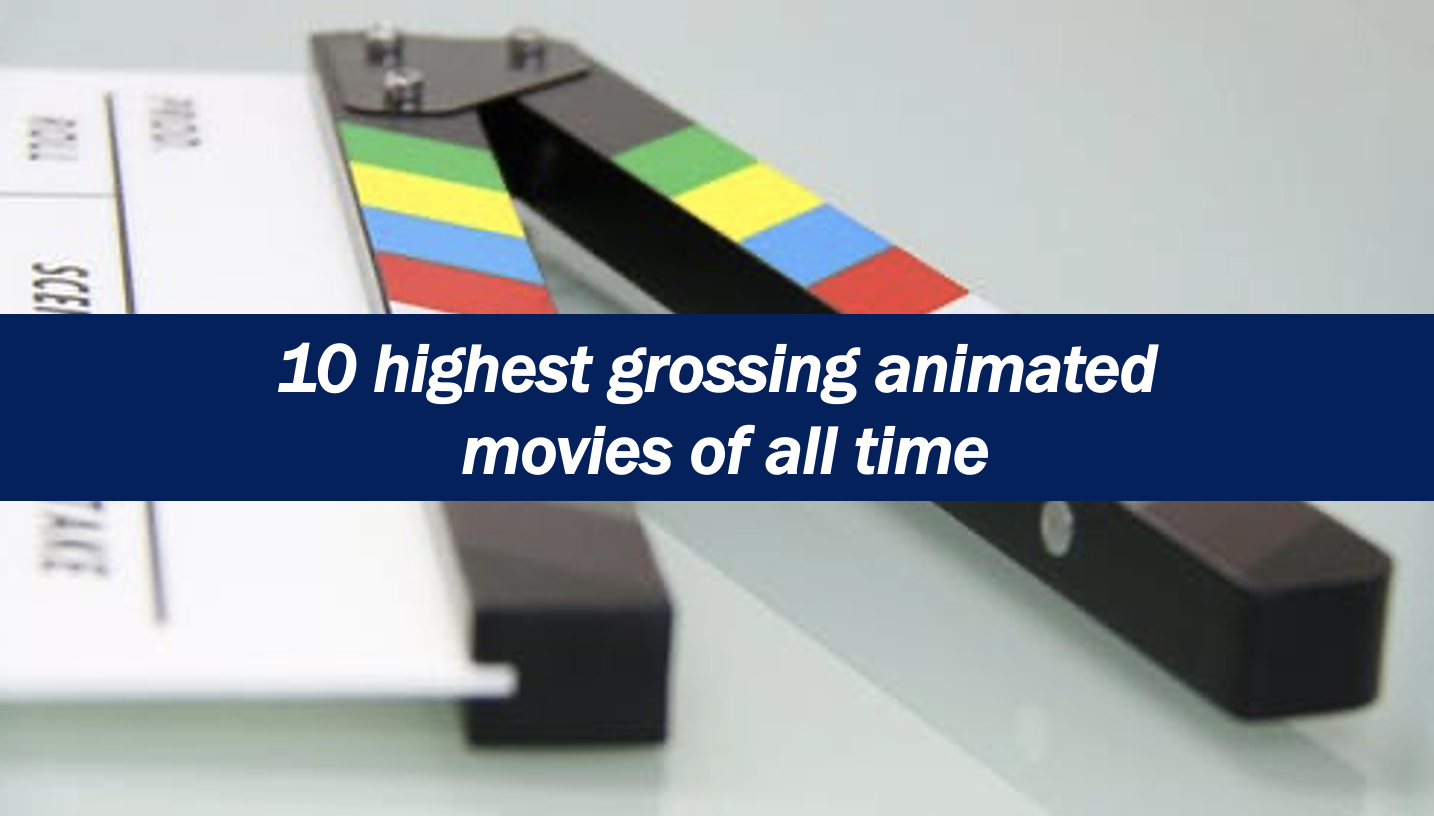 The movie industry has always been a competitive one.  This is especially true when it comes to animated movies. Animated movies are not just for kids anymore, they have become more sophisticated and can be enjoyed by all ages.
The public has come to expect new animated features every year that are filled with humor, adventure, and heartwarming moments that will leave them feeling refreshed and ready for another long day of work or school.
While some countries can easily watch these movies on Disney Plus, there are some countries that may require a VPN as mentioned by bestvpnfordisneyplus.com. Here's an introduction to the top 10 highest grossing animated movies of all time:  
FROZEN II – $1.45 Billion
This was a sequel to the highly successful Disney film Frozen. Frozen II gave Anna, Elsa and the rest of the gang a brand new story and new challenges. The movie was released on November 22nd.
It broke all the records with a gross revenue of $1.45 billion worldwide and had a budget of $150 million.
THE INCREDIBLES 2 – $1.242 Billion
The Incredibles 2 is a superhero film produced by Pixar and it was released in theatres on June 15, 2019. The film follows the Parr family as they try to balance their regular lives with their superpowers. Bob Parr has been appointed to head up a campaign for superheroes, which leaves him with less time to be at home with his children.
The Incredibles had an estimated gross revenue of $1.242 billion worldwide with a budget of $200 million.
MINIONS – $1.159 Billion
Minions is an American computer-animated comedy film which was released on July 10, 2015.
The plot follows three minions named Kevin, Bob and Stuart who are accidentally transported to 1950s Hollywood where they start working for Scarlet Overkill (voiced by Sandra Bullock) who is an evil mastermind villainess. They battle her husband Herb Overkill (voiced by Jon Hamm) for taking the crown of the queen which is a powerful artifact.
The movie was directed by Pierre Coffin as well as Kyle Balda. It's budget was $74 million and has earned $1.159 billion becoming the eighth highest-grossing film only after earning $823 million domestically. 
TOY STORY 4 – $1.073 Billion
Toy Story 4 is a movie released in 2019. 
The story of Toy Story 4 follows Woody and Buzz Lightyear as they work together with their friends — including Jessie, Mr. Pricklepants, and Bo Peep — to save their friend Forky. 
The movie is directed by Josh Cooley with a budget of $200 million. The gross revenue generated worldwide is $1.073 Billion.
TOY STORY 3 – $1.066 Billion
Toy Story 3 is an animated film directed by Lee Unkrich, the co-director of Toy Story 2. The film was produced by Pixar Animation Studios and released in theaters on June 18, 2010. The movie is about a bunch of toys who get lost and need to find their way home to Andy's house.
Toy Story 3 has generated 1.06 billion dollars worldwide as of January 2015, making it the third highest grossing animated movie in history of its time.
FINDING DORY – $1.028 Billion
Dory is a 2016 American 3D computer-animated comedy-drama adventure film produced by Pixar Animation Studios. The story of the film focuses on amnesiac fish Dory, who teams up with Nemo and Marlin to return to her long-term home in the Great Barrier Reef. They must deal with a variety of obstacles
The film has received praise both for its portrayal of mental illness and its humor, but has also been criticized for not providing enough context about marine biology. The films grossed $1.028 Billion worldwide.
ZOOTOPIA – $1.023 Billion
Zootopia is a story about a male bunny rabbit named Nick Wilde and a female bunny rabbit named Judy Hopps. Judy Hopps is the first bunny cadet to join the Zootopia Police Department, with dreams of making it big and changing the world. Unfortunately, Judy stumbles into what looks like an open-and-shut case that only becomes more complicated when she realizes that there are bigger secrets at play. 
Zootopia had a budget of $150 million and grossed a worldwide total of $1.023 billion.
The LION KING – $968 Million
The Lion King is a 1994 American animated musical tragedy film, produced by Walt Disney Pictures and released on June 24th, 1994. The film was directed by Roger Allers and Rob Minkoff. It was the 32nd animated feature in the Walt Disney Animated Classics series and Disney's fourth animated film.
The Lion King grossed over $968 million worldwide and had a budget of $45 million.
The Lion King won Academy Awards for Best Original Musical or Comedy Score and Best Original Song for "Can You Feel the Love Tonight". It was also nominated for Best Original Song for "Circle of Life" (but lost to Beauty and the Beast), Best Sound Editing, and Best Musical Score.
FINDING NEMO – $94 Million
Finding Nemo is an animated film produced by Pixar Animation Studios and released by WD Pictures. In Finding Dory, Albert Brooks plays a clownfish named Marlin who, along with an opulent tang named after Dory (Ellen DeGeneres), goes looking for his missing kid, Nemo (played by Alexander Gould), after he's been taken away to a marine life facility.
Themes in the movie include fear of the ocean, parental responsibility, coming of age, and acceptance.
The film was released to theaters on May 30, 2003, and went on to become the highest- grossing animated film of its time. The movie grossed $949 million worldwide gross with a budget of $94 million.
INSIDE OUT – $857 Million
Inside Out is a 2015 American 3D computer-animated comedy-drama film. The plot revolves around Riley, an eleven-year old girl with little family support, who moves to San Francisco after her father starts work there. As she adjusts to her new surroundings, her emotions – Joy, Fear, Anger, Disgust and Sadness – conflict inside Riley's head.
Inside Out was the most expensive film that Pixar has ever made, with a budget of $175 million. It ended up grossing over $857 million worldwide.
Conclusion
There are many things that make animated movies great. Firstly, they offer a way for people to escape the stress and worries of everyday life. Secondly, they can be a great tool for teaching children important lessons about life through unique characters who go through challenging situations themselves. Finally, these films have entertained both children and adults with their imaginative stories in different genres going back decades! Disney+ has a variety of movies in its content hub of Marvel, Star Wars, Disney, and Pixar. We hope you enjoyed our list of the 10 highest grossing animated movies-there's something on here for everyone!
---
You may be interested in: Animated Video Production and How it Can Improve Your Market Reach