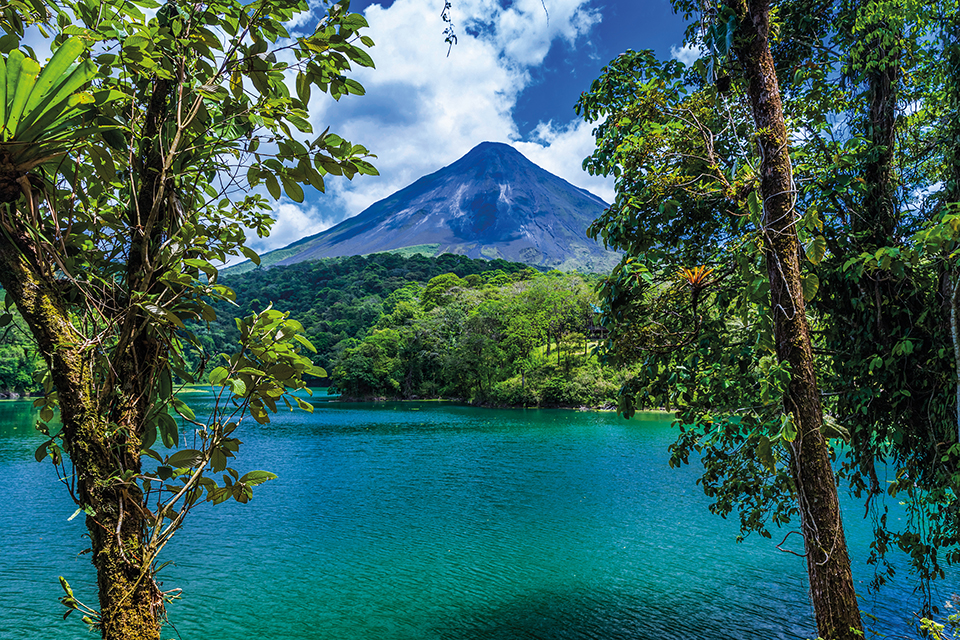 Are you planning a holiday in Costa Rica and wondering where to go? Look no further as we got you covered with the ten most sought-after tourist places in Costa Rica. But before that, let us see why Costa Rica makes the best place to plan your next vacation in 2023.   
Costa Rica is a destination that offers something for everyone, from stunning beaches to lush rainforests and diverse wildlife. Additionally, there is no need to wait for the best time to visit Costa Rica, as every season is unique, beautiful, and ideal for a vacation. In this blog, we will share the top 10 tourist destinations in Costa Rica that were most visited in 2022, and you can target them in 2023 as well for a relaxing vacation. From the vibrant city of San José to the serene Nicoya Peninsula, these spots are sure to make your trip an unforgettable experience.      
So, what are you waiting for? Let us embark on a journey to discover the hidden gems of Costa Rica together. From the lush rainforests to the pristine beaches, these ten marvels of the country will leave you in awe. These destinations offer many opportunities to rejuvenate, revive, and make memories that will last for a lifetime. Whether you are seeking adventure, relaxation, or a little bit of both, these ten best marvels of Costa Rica have something for everyone. Get ready to be spoiled for choice as you embark on a holiday that will leave you feeling fulfilled and revitalized. 
Arenal Volcano National Park:

Home to the Arenal volcano, one of the most active volcanoes in the country, this national park offers breathtaking views and a wide range of outdoor activities. You can indulge in hiking, ziplining, white water rafting, kayaking, bird watching, and horseback riding. You can also enjoy a therapeutic dip in the hot springs of Arenal National Park. 

Tortuguero National Park:

This national park is a turtle lover's paradise, as it is home to the endangered green sea turtle and other species of turtles. You can take boat tours to see the turtles nesting on the beaches or hike through the park's lush rainforests. 

Nicoya Peninsula:

This picturesque peninsula is home to one of the Blue Zone in the world, a region known for the longevity and well-being of its inhabitants. It is an excellent place to explore and learn about the local culture and traditional practices Costa Rican follows. The Nicoya Peninsula offers a perfect blend of relaxation, adventure, and culture, making it an ideal destination for someone looking for a getaway that has it all.  

San José:

The capital city of Costa Rica offers a mix of culture, history, and modern amenities. You can explore museums, shop for souvenirs, or enjoy live music, theater, and dance performances. Moreover, there is no limit to the luxury accommodations as well; you can easily rent a

villa in Costa Rica

to spend your vacation in peace and tranquility. 

Poás Volcano National Park:

Poás volcano is one of the most active volcanoes in the country that offers a chance to see a volcanic crater up close. The park also has a variety of trails and hiking options that are perfect for nature lovers. 

Corcovado National Park:

Known as one of the most biodiverse places on earth, Corcovado National Park offers several opportunities to enjoy a wide variety of wildlife, including monkeys, jaguars, and scarlet macaws. You can also hike through the park's lush rainforests or take a boat tour to see the mangroves. 

Monteverde Cloud Forest Biological Reserve:

Popular for its lush cloud forests and diverse wildlife, Monteverde is a must-see destination for nature lovers. You can hike through the reserve's misty forests, spot exotic birds and butterflies, and take a canopy tour for a bird's-eye view of the forest. 

Rincón de la Vieja National Park:

This park is known for its hot springs, waterfalls, geysers, and bubbling mud holes. You can hike through the lush rainforests, dip in the hot springs, and ride horses here, perfect activities for a family vacation in Costa Rica.

Osa Peninsula:

This remote and wild peninsula is home to Corcovado National Park, considered one of the most biodiverse places on earth. You can spot monkeys, jaguars, and scarlet macaws here and hike through the lush rainforests. Taking a boat tour is the best way to enjoy the mangroves and explore the beautiful beaches of Drake Bay in the Osa Peninsula. 

Manuel Antonio National Park:

Known for its beautiful beaches and diverse wildlife, Manuel Antonio is a must-see destination for every nature enthusiast. You can hike through the lush rainforests, spot monkeys and sloths with your kids, and relax on the white sand beaches of Manuel Antonio for a relaxing, rejuvenated vacation.
These are some of the top tourist places that Costa Rica offers; each destination has its unique beauty and charm. 
Conclusion 
Costa Rica is a country that offers a wide range of experiences, from exploring its rich biodiversity to relaxing on its picturesque beaches. The ten most requested tourist places highlighted in this blog are just a glimpse of what this beautiful country offers. Whether you are an adventure seeker, a nature lover, or someone looking for a relaxing, rejuvenating getaway, Costa Rica is sure to outshine your expectations. This blog will help you plan your trip to this tropical paradise so that you enjoy your trip to Costa Rica to the fullest.
---
Interesting Related Article: "Simplify Your Next Vacation with These List of a Foldable Travel Stroller"