Completing your homework is contingent upon one's time management skills. It will affect how easy it is to fulfill deadlines, how much rest you get, and how much time you have for other activities. Using online tools that can assist with schoolwork may help you finish faster. This article evaluates a few that may help you generate an engaging paper in a couple of days or even hours. Aside from the usual academic writing sites that do your homework from scratch, a few others can help you get by faster if you have the zeal to complete the paper by yourself. They facilitate and expedite assignment completion and writing. Try them the next time you sit at your working desk to do that all-important assignment.
Google Docs
Google Docs enables online collaboration and writing. You may collaborate on the same document from many places. It empowers you to enter, edit, and insert hyperlinks as well as conduct any other operations available with standard word processing software.
You may submit all of your essays and articles to Google Docs for future access. The application is ideal for cooperative assignments. You may follow all entries made by users with editing privileges. The document may be shared with members of your group, and you can subsequently accept or disapprove any proposed modifications.
With the tool, it's possible to work remotely, yet everyone will continue to work on the same document. Hence, it facilitates collaboration and access to content from several devices.
Image by Tran Mau Tri Tam from StockSnap.
iHomework
iHomework can help you keep track of all your assignments by slicing and dicing them in various ways. The software is well structured as it sorts papers by the due date or course. By integrating Questia data, you can connect your reading material to your assignments, so you don't have to rummage through a stack of papers to get the correct information.
You may mark the location of your classes on a map, so you don't wind up on the wrong side of campus. A scheduling function can help you keep track of everything at school. Lastly, thanks to iCloud synchronization, you can access all this information on any Apple-compatible device.
Quizlet
Quizlet is a website that provides free learning tools and connects students from all around the globe for collaborative studying and learning. You may look for study materials created by other learners enrolled in the same courses as you. You may also make online flashcards or use "test mode" to assess your knowledge of the material.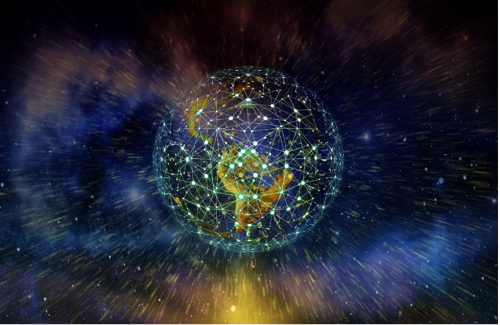 Image by Gerd Altman from Pixabay.
Evernote
Evernote is an App that helps you organize your homework. For instance, when doing a research paper, it can help keep all the necessary resources and reference materials in one location. It is simple to add content and create a database.
Besides, it supports several formats for reference materials. Documents may be saved in PDF, video, or audio formats. You may keyword-categorize the materials to make them simpler to locate. It will take you very little time to complete the paper if all of your sources are in one location.
Lastly, it is a cloud-based application, which allows your content to be accessed from any device. It enables you to continue your paper-based work from a different location without creating new papers. If you are feeling a little under the weather or are too overwhelmed, there is no need to suffer. You can always get yourself professionals to handle your paper by going online and doing a simple search.
Find Help from Online Assignment Writers
Online assignment writers are probably the most known homework help sources among students willing to pay for their assignments. While many platforms provide the services, CW Assignments is the best for assignment help online. It is highly reliable if you want to buy an assignment online. Besides having qualified and experienced writers, the platform has cheap pricing for their services, prompt customer service, and various guarantees that ensure you get your paper on time.
Grammarly
Grammarly is a tool that assists students in writing properly and coherently. It removes redundant phrases, corrects grammar, and provides alternative word choices. The application may be added as an extension to your word processor. It operates in real time, allowing you to revise your paper as you write.
Besides, it goes beyond just highlighting errors. You have the option to forgo having a sentence or word modified. The tool also monitors your writing proficiency. It will help you discover your deficiencies and provide improvement ideas. Hence, it will revise your work and teach you at the same time.
Lastly, it may also identify instances of plagiarism. It will display the source and indicate the specific cases. You may update your text by navigating to the website.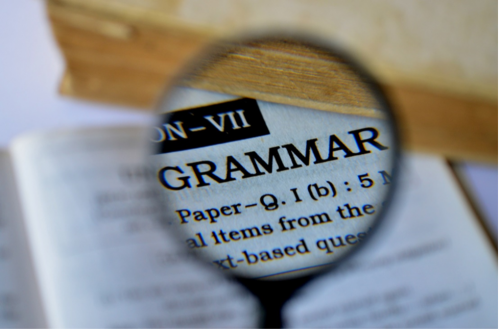 Image by PDPics from pixabay.
StayFocusd
Distractions are a huge time waster for college students. They might lead you to lose concentration on the current work. They may impair cognitive performance and squander hours on work that might have been finished in minutes. StayFocusd is the ideal App to keep you focused on your homework.
Suppose you find yourself easily sidetracked by the web. In that case, the tool's plugin for Google Chrome enables you to restrict when and what you may access online at particular periods of the day.
If you tend to squander time on Facebook or YouTube when you come home from school, you may ban the sites for the first few hours. The extension allows you to restrict your browser to just allowing vital websites.
StudyBlue
StudyBlue is comparable to Quizlet. It is also a worldwide website. Thus, if you are contemplating a term abroad or studying outside of your country, both services will be useful. The former is particularly useful for getting test reviews and class notes from former or present students. You may also get test questions and answers from other students, allowing you to prepare by taking practice exams. The website is highly useful for freshman and sophomore-level courses.
---
Interesting Related Article: "Benefits of Student-Friendly Technology and How to Study Smarter not Harder"