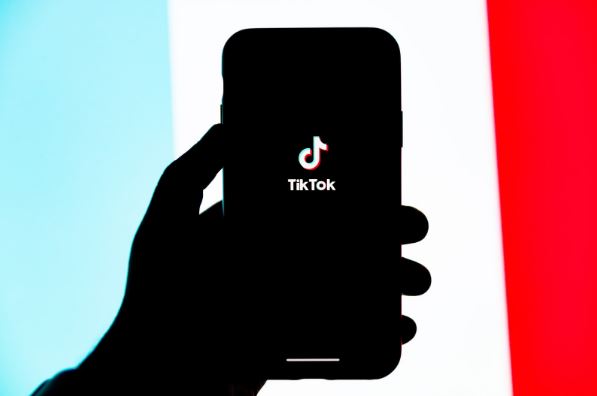 TikTok is one of the platforms that has gained a continuous rise since its launch in 2018. This platform has created many opportunities for content creators, influencers, and new businesses. 
TikTok has become one of the most popular social media platforms, with over a billion active users. As a result, it has become an essential platform for businesses and individuals to promote their brands and showcase their talent. 
Some people need help in increasing their fan following, and if you are one of them, explore some smart tips here to increase your followers on TikTok.
What is The Importance of Followers On Tiktok?
The number of followers on TikTok plays a crucial role in determining the success of an account. Followers are the individuals who have chosen to subscribe to your channel and receive regular updates about your content. A large following means a more significant reach and influence and a higher likelihood of your content going viral.
Having a large number of followers on TikTok is vital for building a personal or business brand. It allows you to reach a broader audience, increase your visibility and attract potential customers or partners. The more followers you have, the more credibility you possess. 
Your followers are a reflection of your popularity, and their engagement with your content determines the level of influence you have on the platform. 
Additionally, a large following on TikTok can translate into financial benefits through brand deals and sponsorships, making it a valuable asset for content creators and businesses alike. That's why it is important to focus on increasing your follower count to achieve your desired level of success on TikTok.
10 Tips To Rapidly Grow Your Followers On Tiktok
Here are ten proven ways to increase your followers on TikTok:
1. Post Regularly
Consistency is one of the helpful tips you can use with the combination of valuable content to enhance your followers. Consistency is the secret tip to building up your trust with your followers.
When you post your content regularly, it seems to your followers that you are engaged with them every day, and after some hard work, the time appears when followers look forward and wait for your postings.
When you post regularly, you have more chances to reach more people; hence, your chances of getting followers also increase. Always takecare of your posting time. Explore the time when people are most active so that chances of your getting followers will increase.
2. Follow Trends
The trend has great importance on this social media platform. You will notice a vast difference in views and likes when you post a video of a current trend. Pay attention to the new trends to gain popularity.
This is because of more promotion of trends on this platform. Try to use the concept of trends in terms of your video content. This way, you can get an advantage in your business promotion through trends.
3. Provide Captions
Captions help make your videos interactive, which is significant for accessibility purposes. With the help of these captions, try to explain the happenings in your videos.
There are various AI tools that you can use to make creative captions. These captions caught the viewers' attention and became the reason for their interest or fun. 
Always make short captions with combinations of hashtags and emojis relative to your video content. All these things will play a vital role in grabbing your audience's attention. 
4. Consider Posting Quality
A significant role in the success of your account is played by the content quality that you post. When you create helpful content and do hard work for that, your targeted audience is automatically encouraged to watch your content.
You do not need any expensive gear to gain popularity. Many stories on social media joined this platform with a simple quality camera. With their creativity, they now have millions of followers and billions of views.
5. Use Trendy Hashtags
To discover more content following the same trend, you need to put on hashtags when you post your videos, these hashtags help boost your content, and your engagement and reach to followers increase.
6. Collaborate with Other Creators
There is a great benefit when you build community among influencers. This will expand all the influencers in the tiktok community. You can collaborate with other creators and use one niche to make helpful content.
When you collaborate, your chances of further collaborations also increase. This will create the best opportunities for you across all social media platforms.
7. Invest in Tiktok Ads
If you have budget, you can buy tiktok followers by running an advertising campaign. This campaign will increase your chances of organic growth through paid ads. These ads automatically drive new followers to your account, increasing your following.
The first thing to do is to create an added account, then make a campaign, ad groups, and run ads. In your campaign, pay attention to the interest, age, and gender of your audience. 
8. Post Your Content On Other Social Media Platforms
Stay within one account if you want to reach more audience. You can get a significant audience through other platforms like Instagram and Facebook. Hence these postings will help followers more recognize your content. Once followers know and like your content, they will automatically follow you on all platforms and TikTok.
9. Go Live
One excellent way of promoting a tiktok account is by going live. This feature will give the creators and viewers a more immersive experience. You can get feedback from viewers about your content and make changes accordingly.
Monetization opportunities of TikTok increase with the help of live broadcasting. You need to consider viewers' preferences and platform algorithms. Set up a time and date to inform followers. This will help you in maximizing the followers on live streaming.
10. Optimize Video Lengths
Every social media platform has the optimal length for videos. The optimal size for the medium of TikTok is 15 seconds. But recently, the manufacturers have increased the optimal length of TikTok to 3 minutes.
Always remember this time when you are making your content. Try to make a short content video as compared to a long length. This strategy will help you in achieving more followers.
Can You Buy Followers On Tiktok?
Buying Tiktok followers is one way to increase your audience and spread your content. You can buy followers for Tiktok from many reputable providers available online that provide real and active followers. These followers will help you become popular and reach your ultimate goals.
FAQs
What is the Most Popular Content of Tiktok?
The most popular content that is followed in 2023 is entertainment. Most popular tiktokers make entertaining videos using a bit of joy to mix with their original content to attract more audiences.
How Important Is Engaging with My Audience in Increasing My TikTok Following?
Engaging with the audience is one of the ways to popularize your account. This platform requires more engagement with its followers than other social media platforms such as Facebook or Instagram. Follow different tips to maximize your engagement with the audience.
Conclusion
TikTok is one of the platforms growing exponentially in 2023, and you can avail many opportunities from this platform. The aforementioned Tips have clearly defined how you can do it right away. Follow these tips to grow your account on this excellent video-making platform.