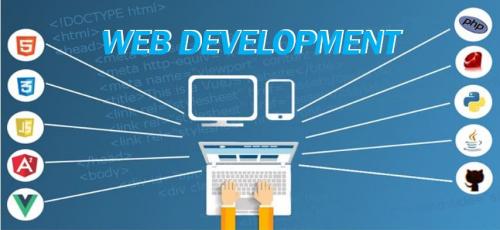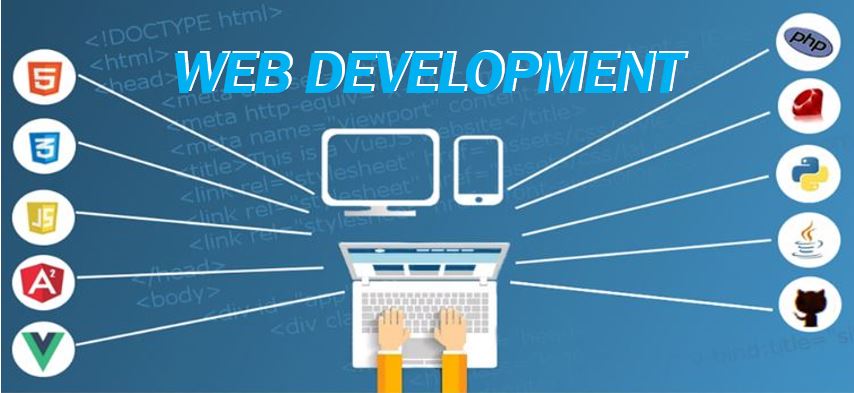 A website is the first key indicator to determine the presence of any business. No matter how large and intuitive your brand is, if your website isn't up-to-date with the latest trends and technologies, you're already out from the competition.
Web design and development is not only about attractive colors and extravagant designs but also includes how responsive and efficient your website is according to Google standards.
There are tons of reasons associated with hiring an expert web development and design company. Let's check out the top 10 exciting reasons why one should work with a professional web development company.
Professional Expertise Under One Roof 
One of the tremendous reasons to work with a proficient web design company is that you'll get all the exclusive services in one place. That means it will save you time and money both.
Whether you need assistance in designing and development of front-end and back-end, or you want help in creating a UI/UX experience seamless, an expert web development will be a game changer for your business.
Plus, you don't need to worry about deploying different prospects for different tasks. Having an experienced team on board would help you save cost and time by dedicating distinct resources for distinct tasks.
Helps in Creating Effective Strategies 
Are you planning of building a startup prototype for your business? Or, are you in dire need of expert web designers to manage your website activities? If so, without a second thought, collaborate with web designers in this regard.
Partner with RCCO for skilled web professionals that would aid you in developing effective strategies for your business.
Acquaintance with the Newest Tools and Technologies 
Suppose you own a website that features incredible products and services. Though what if it takes ample time to load/unload data? In that case, it will make your customers exasperated. In that scenario, having an adept web development firm aboard will benefit you in splendid ways.
These trained IT experts are equipped with the newest trends, tools, and technologies, which means they have strong know-how on how to keep the website well-primed.
Better UI/UX Optimization 
No one is interested in visiting a website that displays bogus content and takes aggressive time to generate information. In fact, as per Google standards, those websites that take more than five seconds are quite often overlooked and neglected.
Thereby, having an interactive UI/UX experience matters a lot. In this regard, working with an experienced website design business is worth investing in.
These knowledgeable experts aid in optimizing websites that deliver a seamless user experience. Ultimately, better UI/UX optimization will turn into fruitful results in the long run.
Aids in Establishing Secure and Reliable Websites
Websites are more prone to malware infections and serious attacks that could lead to disastrous circumstances later. Undeniably, websites store a huge amount of data and customers' credentials. Therefore, security is important for any website.
Connecting with an adept web development agency lets you keep your website safe and secure by integrating HTTPS and other security protocols. Furthermore, they assist in focusing on other issues in order to prevent any severe threats.
Helps to Attain Massive Revenue
Having a fully-functional yet optimized website aids in generating massive revenue in the long run. A professional web development company focuses on your brand's expertise and provides you with efficient solutions in order to improve your brand's objectives.
Any website that is updated with user-friendly features and functions, flawless content, and interactive designs will eventually lead to incredible sales.
Improves Brand's Presence
Having a customized website specifically for your business has a lot of advantages. Firstly, it builds customers' trust and loyalty. Secondly, it helps to create a sense of trust among your audiences. Thirdly, it increases your brand's presence online. Lastly, and most importantly, it enhances your website's overall performance.
If you need assistance in building a startup prototype and at the same time you're searching for an expert web design company, connect with web designers to resolve all your queries. Reliability, adaptability, and affordability are some of the key aspects you may find in your area.
Transparent Communication 
Let's assume you recruit a web development agency to manage your website tasks and activities. What if they aren't able to comprehend your web goals and needs? No wonder, nowadays, the markets are being inundated with a diverse range of web development agencies worldwide.
Thus, it has become more difficult to decide the company to work with. For that purpose, you can consider web designers.
Most firms are fortified with an exceptional team of web developers and other IT experts that are well-versed in communication and offer premium services at cost-effective rates.
Certified and Licensed 
Building a startup prototype business isn't pretty straightforward. It requires a long chaotic paperwork procedure and other legal documentation.
Connecting with an experienced web design company is all that you need. Most of the companies are certified and licensed, which means they stay abreast with all sorts of issues that could arise while starting a business.
Having them on board will ensure that all the challenging documentation process is handled by them rightfully. Plus, you don't need to worry about dealing with illegitimate problems and so on.
Tuned Workflow 
The last and most amazing reason to connect with an experienced web development agency is the assurance of consistent workflow, which you rarely get when working with individual freelance developers.
When you work with an agency, rest assured you'll get all the tremendous services in one place. The reason is that they have a large talent pool assigned to cater to different tasks. Thereby, when you partner with them, you can track your ongoing project as well as monitor your web activities.
From designing and development to coding, testing, and maintenance, you'll get all the premium services and solutions under one roof.
Final Thoughts 
To sum up, there are various intuitive reasons to have a professional web design and development company on board. The above write-up concludes with the best 10 reasons to have them for the success of any business.
---
Interesting Related Article: "One of The Most Demanding Skills: Web Development"