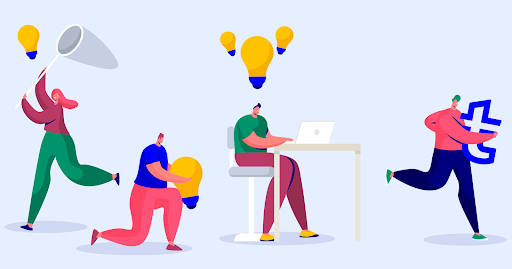 Video content is taking over, dominating the worlds of marketing, education, and business. But if you want to be successful in the realm of video content creation, you need to have a consistent, repeatable management process in place.
How to Streamline Your Video Content Creation and Management
What steps can you take to streamline your video content creation and management?
Commit to consistency.

The single greatest change you can make to your video content creation and management process is to improve its consistency. With greater consistency in generating ideas for videos, filming, editing, storing, and even retrieving and distributing videos, you'll be in a much better position to succeed. When you have productive processes, you can repeat those processes indefinitely. When you have unproductive processes, you can clearly identify them and change them. On top of that, you can bring more people into the team without worrying about sacrificing quality, and your processes will be much more stable.

Document everything.

From concept origination to eventual distribution, everything about your video content creation and management should be thoroughly documented. What are the proper steps to take? Who are the appropriate authorities to sign off on new videos? What is the approval process like? How should videos be named and stored? If the answers to these questions aren't written down, you can never be confident that your team is going to know them.

Choose the right tools.

From

video recording systems

to video databases, it's important to choose the right tools to help you streamline your video creation process. Different video tools have different strengths and weaknesses, and very different collections of features. Choose tools that are robust, yet simple to use, with a user interface that makes them intuitive. You'll also need to think about flexibility, scalability, price, and other variables, so make sure you review a wide range of different video content management platforms before you make a final decision.

Create brand style guidelines.

Your videos will be much more impactful if they all follow a similar brand style, regardless of whether these are advertisements, training videos, entertaining forms of content, or something else entirely. People should be able to notice the distinctiveness of your videos based on their visual elements, audio elements, and tone.

Instate a repeatable process.

Every process in your video content creation should be repeatable. This way, different leaders can work on different videos simultaneously, and no one has to worry that those videos are going to be markedly different in terms of quality or content.

Hire specialists.

When building up a video content creation team, try to hire specialists over generalists. It's better to have a specialist scriptwriter, a specialist videographer, and a specialist editor all working together than to have three generalists trying to balance responsibilities between them. This may make it harder to recruit people and could increase your spending on labor, but you'll end up with far greater efficiency and better videos.

Keep the queue full.

Your video production should be like an assembly line, with multiple videos at every stage of production at all times. This will make sure that your video team stays busy and that your video production factory never slows down too far. If you notice any bottlenecks in your queue, proactively identify them and try to resolve the issue by allocating more resources to the area.

 

Establish clear naming conventions.

You should also think about

naming conventions and tags for your video files

(and related materials). In the name of each file should be ample information for everyone on your video team to instantly identify the video. Ideally, your videos will also be searchable, with an intricate system of tags to keep everything organized.

Get feedback.

Your first approach to video content creation and management may not be especially efficient. But that's okay; consider collecting feedback from your videography and content management teams so you can figure out what they like, what they don't like, and how you can improve.

Keep evolving.

In line with this, it's important to keep evolving. While we stressed the importance of consistency in the first point on this list, it's also important to avoid remaining stagnant in a field that's constantly changing. Be willing to invest in new tools and new processes when appropriate.
Finding Your Own Way
In this guide are many general tips that should be able to help almost any business interested in video content creation and management. But there's no single "right" strategy for creating video. 
Each business is different, with unique goals, audiences, and brand personalities that are going to guide them. However you choose to approach video content management, make sure you take actions that are appropriately fitted for your organization.
---
Interesting Related Article: "Video Content Creation Made Easy: AI Video Generator"