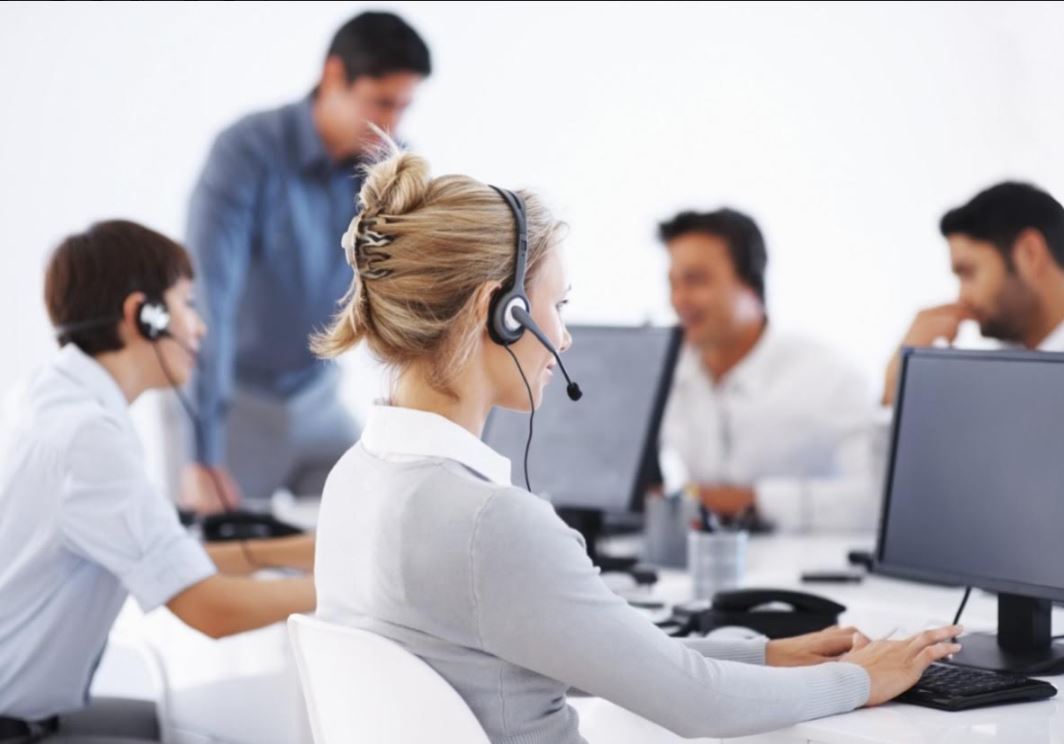 When your employees are happy and satisfied with their job, they go the extra mile to serve customers. And if they are inadequately skilled or overworked, they don't perform their job well. So the success of your call centre largely depends on your employees' productivity.
This article will explore factors that affect call centre productivity and proven ways to help you boost productivity in 2022. 
Without further ado, let's dive in: 
Here are some of the factors, which affect call centre productivity and reduce its efficiency:What Kills Your Call Centre Productivity
1- Improper Training
Poorly trained and unprepared agents take longer to carry the conversations to resolutions. They need more time to figure things out, thus increasing their average call handle time. And when they can't find a viable solution, the customer experience and the number of first-call resolutions is affected, too.
2- Poor Workflow
Erroneous process management and ill-defined SOPs also dilute productivity to a large extent. Poor traffic handling increases the call transfer rate and average talk time. It also reduces the efficiency of your agents. Then, customers waiting on hold for prolonged periods can affect the satisfaction score.
3- Lack of Agent Recognition
Without appropriate recognition and rewards, agents won't put their best efforts into handling the callers. The absence of recognition of efforts can damage agents' morale and lessen their work satisfaction. A disparity in treatment by the seniors can also result in lower productivity rates. 
4- Unclear Goals
Vague objectives and lack of specific goals can take agents longer to wrap up calls. They might also waste time doing nothing. Unsure of what target to pursue results in their absence of responsibility. Impractical targets too, increase the turnover rate and decrease your call centre productivity.
5- Too Many Follow-ups
Over calling is also a waste of time and a cause of reduced productivity. Dialling the same number repeatedly isn't the sign of a wonderful service or salesmanship. It might seem so, but it isn't. Consistent calling can annoy the customers, too, weakening their trust in you.
How to Boost Your Call Centre Productivity
Here are a few tips to improve the productivity of your call centre:
1- Set Clear Goals
Before you can make your call centre more efficient, you must define the goals. Clear goals give your team clarity and a mission to march towards. You can achieve the outcomes you desire only when you can visualise them.
Goals don't mean performance metrics. These are the overall ambitions associated with your call centre, which can help you outline those intermediate objectives and KPIs.
They help you create a roadmap to what you want your call centre to accomplish. They allow you to reach the heights you envisioned. Even when things aren't working well, these high-level goals remain constant. And that's what makes goal-setting even more critical.
You can build an action plan to execute only when you have a crystal-clear roadmap.
But for your team to be productive and go forward with responsibility and enthusiasm, you need to work together. 
Here are a few tips to help you set goals:
Pinpoint what you want clients to know you as

Outline outcome-based goals

Align the goals with those of your agents

Assign priority to the projects and set deadlines 

Study performance metrics to prepare a plan
2- Integrate All Service Channels
Your agents may be managing many service channels apart from the already overwhelming call load. From chat-based support to email follow-ups and satisfaction surveys, many tasks are associated with attending to customers.
So, to save the time otherwise spent jumping around, you must integrate all the tools into one system. The integration also saves a lot of stress for agents and frustration for customers.
With a centralised dashboard, agents can have all relevant information, including customers' history, at their fingertips. Armed with the data, they can resolve queries faster and reduce the average handle time and cost per customer.
Proper integration can even provide your customers with self-service options like IVRs and automated chatbots. It can reduce the number of calls and route the urgent calls to the right agent. Agents can thus resolve queries efficiently.
Some productivity tools can even help manage knowledge base and other overhead tasks.
Here are a few tips to help you set up an omnichannel system:
Ensure the technology caters to most of your needs

Install predictive dialling and call-back facility

Develop a centralised knowledge base

Have a FAQ section for common queries

Record and store all conversations
3- Create Customised Call Script
Call scripts are the best to build better conversations. They help agents avoid mistakes and remain consistent with their messages.
Scripts decrease training time and get agents on the floor in as minimum time as possible. They help agents understand how to interact with customers. And within a short span, agents can assimilate the voice and tone of the company.
Properly laid-out scripts act as a guide for the agents and the customers. They help them get the most out of interaction in the least amount of time.
With individual customisations, call centre scripts can be quite beneficial in improving your call centre productivity. You can tweak them to match the conversation style of agents while keeping the overall tone consistent across the call centre.
Also, customised scripts help agents retain all the information and refer to them as required.
Here's how to create effective call scripts:
Make them easy to skim

Customise to match agents' style

Update scripts as per the ongoing trends

A/B test scripts to get optimal results

Allow agents to go off-script when needed
4- Train Agents Regularly
New tools and better techniques are continuously being developed to improve the productivity of the call centres. But the tools are only as good as your agents. That's why training should be a regular practice instead of a one-time deal.
Training enables agents to perform at their best. It helps agents refresh basic concepts and learn new skills. Regular training improves performance.
With periodic training. Agents can refine the art of handling conversations. They can resolve queries fast, reduce average talk time, and wrap up calls early. Better-trained agents lead to more productive teams and improved customer satisfaction.
Training also keeps everyone on the same page with your overall goals. So, it's good to check in with your agents regularly and find opportunities to improve their skills.
Here are a few helpful tips for training:
Coach agents to use better-performing scripts

Roleplay common customer call scenarios

Expand skill set to develop multichannel agents

Train them on the latest software

Give them access to e-learning courses
You should avoid making these training mistakes if you want better outcomes. 
5- Measure Productivity Metrics
Healthy metrics are the true indication of a productive call centre. So, you must measure your KPIs and productivity metrics regularly to improve the productivity of your call centre. Focusing on the data that matters is an excellent way to ensure a high level of performance.
Depending on how you define productivity, you can instruct agents accordingly. If you aim to wrap more calls, you need to track the average speed of answer, handle time and waiting time, among others. But if you focus on resolving each issue entirely, the first call resolution rate and customer satisfaction score must improve.
And it's essential to track the data consistently. It helps you determine if the steps you implemented are bringing the results you intend.
Here are a few tips for using metrics for productivity:
Integrate a CRM with your call centre activities

Collect insights you need to transform your centre

Prioritise metrics that reveal service quality

Devise ways to improve agent performances

Provide constructive feedback to agents
You can check this comprehensive  timedoctor's productivity benchmarking tool to assess how your team is doing productivity-wise. 
6- Offer Flexible Working Environment
A suitable working environment is also a significant factor in improving productivity. Flexibility over how and where they can work enables them to choose the most productive set-up for themselves.
It also streamlines your call centre workflow. The more they feel trusted and free to handle customers, the more productive they'll be.
When they're in control of their environment, they can concentrate on handling calls better. As a result, you can see a reduction in average call time and after-call work time. Agents might even perform better off-site instead of the centre itself.
And with the pandemic still looming around, you can even help them build a full-time remote set-up.
Some ways to set up a flexible working environment are:
Review where you can offer flexibility

Use software to assign and swap shift patterns

Enable time-based tracking and payroll

Set up a standard mode of communication

Encourage feedback and communication
7- Empower Agents To Take Decisions
Continuously reading canned responses from a script can make a call centre life monotonous. And when constraints limit agents' desire to help a customer, their interest in the job starts waning. But some leeway in decisions can have a significant impact on their productivity.
When they can use their resourcefulness, they solve queries faster and seal more deals. The autonomy over making impactful decisions also builds their trust in you. It gives them the confidence to handle calls better and maximise their performance. 
Empowered agents also have a sense of purpose towards their work. They're loyal to you and more motivated to go the extra mile.
Some ways to empower your agents are:
Give agents some freedom to decide how to resolve an issue

Include them in the creation of call scripts

Enable access to all departments and channels

Build a culture of idea-sharing and discussion

Ask for suggestions about improving processes
8- Use a Time Tracking Tool
For increasing the productivity of your call centre, it's also necessary to have a complete record of the time spent by your agents. And a time tracking tool helps you optimise their work capacity, whether they're working from home or on-site,
Time tracking tools are effective monitoring tools, keeping your agents accountable and at par with their targets.
With time trackers, you can evaluate the performance of individual agents against your desired metrics and improve. From operational efficiency to schedule adherence, you can improve a lot of things just by keeping track of time.
Time tracking also helps you identify time-consuming tasks and manage them. And you can even automate payments with these tools.
Here is how to use time trackers to improve productivity:
Assess how your agents spend their time

Track calls, after-call work, downtime, and other metrics

Identify shrinkage and other distractions

Get real-time reports of work and other activities

Prioritise tasks to focus on goal-oriented activities
Explore these tips to make time tracking easier for your call centre. 
9- Reward Your Agents
To improve productivity, you need agents motivated enough to do their best work all the time. Rewarding them for achieving their targets is one way to encourage them.
Agents feel appreciated when they get rewarded for their efforts. Knowing that they're making a difference makes them go the extra mile to provide a high-quality service. It helps them maintain high morale and keeps them going even when the situation gets chaotic.
Rewards and recognition help cultivate healthy competition, which further benefits you.
Positive incentives also prompt your agents to focus more on their personal development. So, you must aim to increase employee satisfaction while also facilitating personal development with rewards and incentives.
Here are a few tips to reward your top-performing agents:
Provide incentives that help improve their skills

Appreciate them for scoring high on benchmarks

Gift them cash vouchers or cards

Create a recognition program

Build a reward point system
10- Use of an Artificial Intelligence
Artificial intelligence can benefit any call center in multiple ways. It helps them increase efficiency, reduce costs, improve productivity, enhance reliability, and it also transforms employee experiences.
AI Chat Bots, Speech analytics, Sentiment analysis are some of the widely used AI tools in contact centers. Check out Replicant AI contact center automation as a leading example of the conversational AI customer service industry.
Conclusion
To increase your call centre productivity in 2022, you have to determine the factors that affect your employees' performance. Without knowing what kills their productivity, you cannot plan to improve their output. 
If you implement them strategically, the nine ways mentioned above will undoubtedly enhance your call centre performance and help you earn more this year. 
---
You may be interested in: Why are company logos so important?