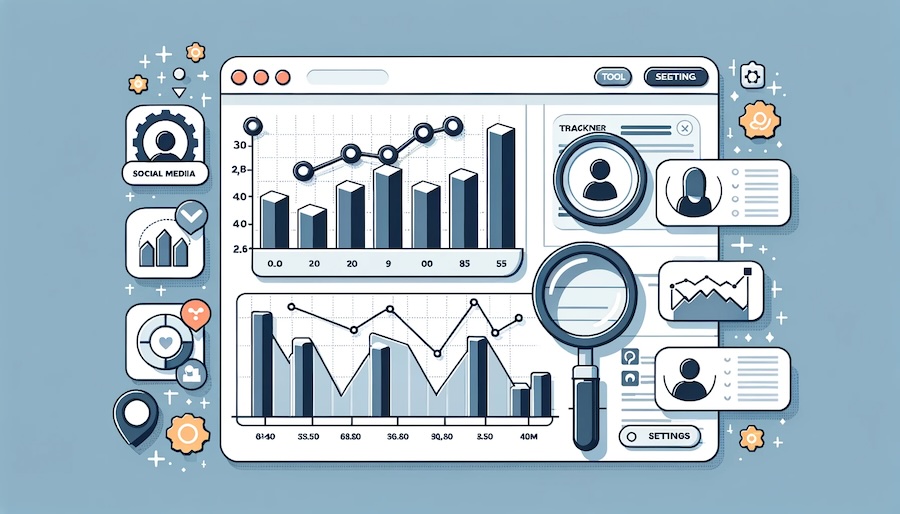 You've figured out the perfect social media strategy…but now what? Time to execute! With the right social media posting tool in your toolbelt, you'll be ready to make an impact. Nailing your strategy with ease is all about finding the right posting tool for your brand. Luckily, there are dozens of stellar tools at a variety of prices. But, how do you choose the right one? Here are 12 social media posting tools to consider adding to your tech stack!
Get ready to make an impact. With the right tool, you can:
Streamline your workflow

Seamlessly collaborate with your team

Schedule posts with ease

Review and revise your strategy

See your posts at-a-glance

And more!
Let's take a look at our favorite tools:
1. Synup Social: The Data-Driven Posting and Scheduling Tool
Synup Social is the data-driven powerhouse that will grow your social media presence and help you create content with ease. Users adore Synup for its innovative, AI-powered post generator and detailed analytics. The user-friendly design is intuitive and streamlined, too. Here's why it belongs in your tech stack:
Multi-platform post scheduling helps you stay on track with your social media strategy

Advanced analytics show you what's working – no data spreadsheets required!

The AI-powered post generator makes it easy to carry out your social media plan. Whether you're getting inspired or beating writer's block, it never hurts to have a trick up your sleeve!

Collaborative workflows make communication with your team or with clients easier than ever

Multi-brand and multi-location support means Synup Social is perfect for agencies and enterprises alike. And with smart white-labeling abilities, it's easier than ever for agencies to impress clients!
2. Buffer: The Social Media Scheduler Extraordinaire
Buffer is a bare-bones post scheduler: scheduling posts, tracking the performance of your content, and managing all your accounts in one place. Users love Buffer's simplicity and user-friendly design, which makes scheduling posts across various social media platforms effortless. Here's why you might love it, too:
Buffer is the straightforward solution that lets you schedule posts across multiple platforms, empowering you to centralize your social media posting with one tool

Data analysis is painless! Easily analyze performance with detailed insights and reports

Customized scheduling helps you target the right audience at just the right time

The no-frills interface lends a smooth user experience that's intuitive from day one
3. Hootsuite: The Ultimate Social Media Dashboard
Turn social media into a cakewalk with Hootsuite's fully-loaded dashboard. Cherished for its ability to manage multiple social media accounts from one dashboard, Hootsuite's extensive range of features like scheduling, analytics, and content curation make it a versatile tool for social media marketers everywhere:
Effortlessly manage multiple social networks, schedule posts, and engage with your audience – all on one platform

With robust analytics to fine-tune your social media strategy, you'll nail your post strategy in no time

Monitor and interact with your audience in real time, directly on the platform. You'll never miss a comment or DM again!

With an extensive library of apps and integrations, Hootsuite connects you to exactly what you need
4. Later: Visually Plan and Schedule Your Posts in Style
Perfect for the visually-driven social media universe, Later is a favorite amongst Instagram users. Heralded for its visual content calendar and marketing platform, Later empowers you to effortlessly plan your feed – no matter the platform. Here's why you might like it:
Visually plan and preview your feed. This is perfect for platforms like Instagram, where your grid can make or break your branding.

Organize and plan your calendar with a drag-and-drop feature for easy scheduling

Expert analytics empower you to track engagement and performance.

You can even schedule stories and IGTV!
5. Sprout Social: Blossom Your Social Relationships
Cultivate your audience relationships with precision and care with Sprout Social. With its powerful analytics and CRM features, it excels in helping brands engage with their audience, analyze performance data, and manage all their social media in one place. Here's what makes it cool:
Enjoy comprehensive tools for publishing, analytics, and engagement

Work on your relationships like a true marketer: with built-in customer management features that help you connect with your followers

A smart social inbox lets you manage messages and interactions without leaving the platform

Smart integrations and advanced analytics make Sprout incredibly useful and dynamic for any team
6. Zoho Social: For the Data-Driven Marketer
Zoho isn't just a CRM. Specializing in real-time monitoring and actionable insights, Zoho Social's robust and intuitive interface suits businesses of all sizes. It's particularly helpful for businesses hoping to align their social media strategy with their overall business goals. Here are a few highlights: 
Zoho Social lends a focused approach to multi-platform posting and content management 

The SmartQ feature suggests when to post content – so you can optimize your posts while maximizing visibility

Advanced analytics help you uncover actionable insights. A great social media strategy is adaptable, and Zoho helps you iterate with precision and speed

Collaboration tools empower your team and save time
7. MeetEdgar: The Automated Content Wizard
Revitalize your old content and keep your feed fresh with MeetEdgar. Celebrated for its automation capabilities, its evergreen posting and content reshuffling features keep your social media feeds active and engaging. Here's why you'll love it, too:
With Edgar, content scheduling is automatic. AI pulls from an evergreen content library to build a never-ending stream of content for your feeds

Category-based scheduling helps you populate your feed with diverse content while sticking to your content pillars

A/B testing features empower you to optimize content performance. Keep revising your strategy and following your social media plan, and you'll be on track to smashing your goals in no time

Edgar helps you write new content, too. An AI-powered assistant collaborates with you to create new content with ease
8. Sendible: Simplify Your Social Media Management
Sendible turns your social media department into a dream team. Besides being a comprehensive tool to manage and amplify your brand's presence, its best feature is its collaborative abilities. Streamline the process of managing multiple social media accounts by dividing and conquering. Here's why your team will love it: 
Schedule posts across platforms and engage followers with ease

A unified social inbox means you never miss a message from your fans. Efficient communication is the name of the game!

Advanced analytics help you gauge your social media performance

A smooth user interface makes it easy to onboard new team members and get a solid ROI

Teamwork makes the dream work! Comment, approve, or discuss posts with your team directly on the platform.
9. Agorapulse: The Engagement Dynamo
Agorapulse is all about analytics, making it a breeze to maximize your engagement and manage all conversations in one place. With its easy-to-use inbox, excellent reporting tools, and competitive pricing, it's a favorite for businesses looking to simplify their social media management.
With tools to manage messages, comments, and ad comments, you'll never miss customer communication again

Comprehensive reports provide detailed insights, letting you know exactly what's working

Automated scheduling helps you post consistently, so your followers aren't left hanging

A user-friendly interface makes social media management efficient and easy
10. Planable: Where Collaboration Meets Scheduling
A playground for social media managers, Planable is appreciated for facilitating team collaboration, allowing for content review, feedback, and approval in a singular workspace. From ideas to post analytics, Planable has you covered. Let's take a look:
Simplified collaboration and approval processes shave hours off your workweek and facilitate better communication within your team

Create and preview optimized content, so there's no surprises

The calendar view lends itself to efficient planning and scheduling, letting you visualize what's next

Workspace customization abilities give you lots of creative freedom, so you can build exactly what your team needs
11. SocialBee: Grow Your Hive
Elevate your social media game with a touch of SocialBee's excellence. The tool is known for its content categorization, enabling users to organize and schedule content effectively, ensuring a balanced and engaging social media presence that touches upon all your brand's content pillars. Here's what you'll love about it:
Create and curate content that aligns with your brand

Category-based posting helps you diversify your feed while sticking to your brand's main topics and values 

Content recycling helps you maximize post longevity while optimizing for what your audience wants to see

Enhance your social strategy with SocialBee's rich suite of tools and integrations
12. CoSchedule: Your Unified Marketing Calendar
Streamline your social scheduling with a unified marketing calendar. Loved for its editorial calendar, CoSchedule helps in planning and organizing marketing strategies. It integrates with popular tools and allows for task management, making collaboration a breeze.
Organize all your marketing efforts in one place with smart integrations

Integrated with popular email marketing services, CoSchedule helps you have a more holistic approach to customer communications

Automate social scheduling with tact and ease, shaving hours off your team's workweek

Detailed reports empower you to make insightful decisions. Your strategy is about to take off!
Posting tools are essential for smashing your social media goals
Hopefully, you've found a new social media posting tool for your team! Each tool has unique features that cater to your social media management and marketing needs, empowering you to streamline your processes while maximizing online engagement and presence.
After all, you need your social media presence to stand out. With the right posting tools, you can ensure that your brand shines the brightest in your industry. You can automate, optimize, and analyze with ease, freeing up your time to focus on what matters most: your followers.