If you travel, you've probably seen people drive around with small little quad bike looking cars up hilly areas. These vehicles are actually called UTV or Utility Terrain Vehicles. They are usually rented to drive up hills and maneuver uneven ground. Travelers really enjoy driving around in this type of vehicle as they are not only fun but also save them from trekking huge distances. This is so done while providing a lovely view of the passengers. 
The term UTV refers to Utility and thus is also suited for work purposes rather than just traveling. They are also used in some areas where people must travel uphill to a new location, saving a lot of time by eliminating the need to walk up. Depending on the kind of vehicle, UTVs usually have two seats side by side. But sometimes, they have two additional back seats. In other cases, some UTV vehicles have only one seat. 
Benefits of having UTV Parts Accessories
When you are looking for vehicles that you help you while you're traveling, you will find a lot of options. In such cases, you should weigh out what you want and then proceed accordingly with the right UTV Parts. To make things easier, here are some benefits of having UTV cargo in your journey: 
They are bigger and have more room for people. Therefore, should something happen in the middle of the night, at least you will not be alone. 

They are beefier and therefore have a better grip on the surface. Additionally, they are comparatively easy to control. 

With UTVs, you can carry more safety gear with you as there is more room in the vehicle. Thus, it lets you travel with items that cater to your needs and allow you to travel without worrying. 
12 must-haves of UTV Parts Accessories on Trips 
Traveling to new, different places is an experience that requires you to ensure that you have the proper health and safety equipment with you at all times. You should never travel unprepared because you may find yourself in a horrible pickle later. Be it in golf courses or any other trekking situation, you should always come prepared for any kind of accident that may or may not take place. It is always better to be safe than sorry, therefore here we have compiled a list of some of the most useful UTV parts and accessories which you might want to carry along with you:  
1. A tool kit 
If you are working with machines, it is very; likely that they will break down. For scenarios like that, you will have to be prepared. That is why it is suggested to have a big toolkit with yourself. Traveling with it should not be a problem since there is a lot of room in the back. 
Your toolkit should have the basics like screws and screwdrivers, hammers, wrench set, piler, among other things. It should also include air compressors, wires, ratchet straps, zip ties, and electrical tape. These are only some examples of the basic necessities. You should also have spare parts of anything that could possibly ruin. 
2. GPS 
An important part of moving around on maple roads is to carry a GPS. It is plausible that you may not have mobile networks in areas like that. Thus, you should always carry a manual GPS. It is also advisable to learn about or read maps should you plan to go to higher areas or places with a lot of tunes and tracks. 
A GPS making traveling to new places relatively easy, whether you are with your friends or exploring alone. In addition, you don't want to waste time getting lost and then find yourself stuck in the middle of nowhere by nighttime – which can be rather dangerous. Therefore, it is best if you come back to town or a populated area by sundown. If you can, it is best to at least have a GPS for your benefit to avoid getting lost in the middle of nowhere. Unless you're very very well acquainted with the area, that is. 
3. Tire changing kit and tires 
One good thing about some UTV Parts accessories is that they let you easily change tires. UTV tires are very different from regular ones. they have more friction against the surface. Additionally, you should always have a tire fixing kit with you. 
Funnily enough, the tool kit for tires for UTVs is very different from a regular car's tool kit, including tube patches, tire plugs, reamer, plug installation tool, and a CO2 inflator. These are the UTV Parts accessories that can easily fix a hole in the tires. But it is always wise to carry a spare tire with you. 
4. Water  
It goes without saying that you will need water throughout the journey. You cannot survive without water. If you are traveling in a dry area then it's even more important. You should make sure that you always have a sufficient number of bottles filled. You can never have enough water. 
5. Sun visor 
If you are traveling, there will be sun, and where there is sun, there is skin burn. Hence you should make sure to carry a sun visor. Moreover, you should always carry sunblock and sunscreen. Having them in handy with a pair of sunglasses is better than constantly having to block the sun with your hands. 
6. Jumper cables 
Another thing that you should never forget are jumper cables. These do not cost that much and barely take up any space. They are extremely handy. If you find yourself in a situation where the engine just won't start, then jumper cables will come to the rescue. 
These little weightless things can jump-start your car. But remember to stick one end to another UTV vehicle to do so. However, be careful of voltage differences from other cars as you don't want your battery to blow up if you do not adhere to it. 
7. Bug spray 
This may not sound like a lot, but having a bug spray in handy is very essential. It is important to take care of yourself when you are traveling. Bug spray is a must-have to avoid having annoying bugs annoy you throughout your trip. 
8. Oil and a coolant 
Needless to say that a vehicle requires oil. therefore ensure that you carry an ample amount of it. You never know when you may run out of oil. Moreover, you should have a coolant with you at all times. It is not easy to say when the cargo may overheat and cause you to get stranded in the middle of nowhere. 
9. Protective gears 
Another thing that you have to swear by is having the protective gear with you. These include helmets, goggles, rain gears, and gloves. You should also have a jacket to protect yourself should you get chilly. Also, ensure that you have high-rise boots to not get attacked by bugs and dirt. 
10. Fire extinguisher 
Next on the list is to carry a fire extinguisher. It is important to not forget this as you may be encountered with one. It will be difficult to spare water if you are stuck somewhere. Therefore having a fire extinguisher is a must for dry places that are prone to forest fires. You can find small, somewhat portable ones too. 
11. Knives and first aid kits 
This is another part of protecting yourself. Along with the climate and the vehicle's precautions, you need to protect yourself from animals and other humans; therefore, a knife will serve more than you would think. Finally, ensure that you also have a first aid kit with you too.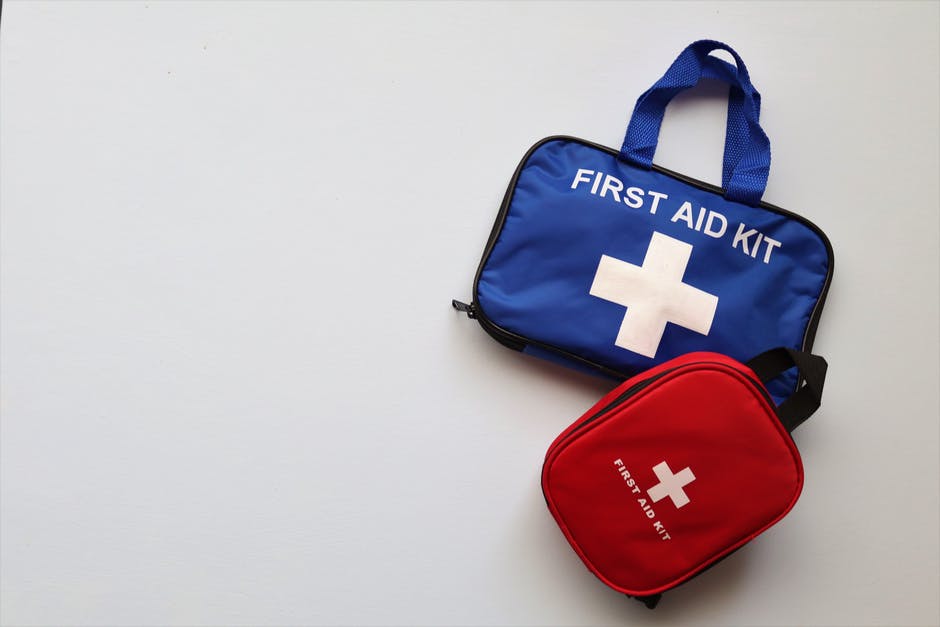 12. Epi-pen 
This is not absolutely necessary, but it may come in handy. You never know if you are traveling with someone who may be allergic to something in a new environment. Thus, you should always be prepared with an epi-pen. Allergies can become fatal if not looked into. Make sure that you have some with yourself at all times. If you are confident that no one in your party has allergies, or if they already have their own epi-pen, then it is not necessary. 
Conclusion 
To sum up, it is not easy to say what may or may not happen on a trip. Sometimes you end up having the time of your life, and sometimes you don't. But it never hurts to be prepared. Thus, you should always carry UTV Parts accessories for your benefit. 
---
You may be interested in: 5 Essentials to Keep in Your Office Emergency Kit