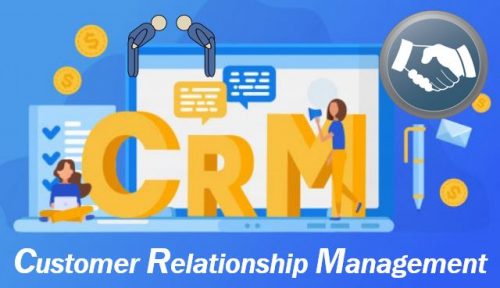 At first glance, it may seem those small businesses do not particularly need CRM systems and other automation tools. The opposite is true: to rationally use limited resources (including human resources) and not miss a single opportunity to make money, automation is needed. If you have a company, even a small one, it means that you already need a CRM system.
1. A large number of regular tasks
In principle, routine work is enough in any organization: preparation of documents, releases, cold calls, meetings, etc. How can a CRM startups system help? First of all, it automates the routine.
2. Lots of repetitive regular procedures
We are talking about larger tasks. They are constantly repeated and consist of a set of small steps that must be followed. What is the use of a CRM system for small businesses? If you choose a CRM that allows you to model business processes, you can hone their algorithms.
3. Customers count
If you have more than five customers, this is already becoming a problem. CRM systems come to the aid of small businesses.
4. Division of everything that is done in the company
Large business processes are always divided into smaller, private ones. The CRM system will come in handy here as well: it will allow you to visualize business processes and analyze them.
5. Employees forget about assignments and tasks
We are all living people. We can forget about some unimportant task, twist and not call the client back, miss a bug, etc. She can send reminders to the manager and subordinates – by e-mail, SMS, in the form of push notifications on the computer, or pop-up windows in the program itself …
6. Documents count
If your workflow is in a mess, it speaks not only of the negligence of employees but also of the vulnerability of the business.
7. Time-saving
If you have all the contact information and customer details collected in a spreadsheet or Word document, and you need to manually copy them, this is not convenient. Different CRM solutions organize the storage of details and preparation of documents in different ways.
8. Opaque system for the formation of premiums
When KPIs are not spelled out, and the personnel motivation system is incomprehensible. The whole sales funnel is formalized in the CRM system, and it is possible to set any KPI, even the most complex, and then track the performance of each of the managers.
9. Constant turnover among employees working with a client base
The very profession of a sales manager involves a high turnover of personnel, so the head of the sales department must always be on the alert. One of the main functions of CRM systems is security.
10. Theft in the warehouse (if there is a warehouse)
Warehouses are found even in small businesses that are difficult to suspect of this: IT agencies, cellular operators, advertising firms, etc. Automation will protect your small business from such thieves. All product movements will be reflected in the system, and the manager will be able to follow them.
11. Control system
Not all CRM systems include a warehouse management module. It may not exist at all, similar functionality may be provided by a widget, or the system may be integrated with another program. 12. A lot of money is spent on advertising campaigns, and leads are merged
A small business may not have a warehouse, but advertising is a must.
13. Situation control
CRM systems, which small business leaders choose, automatically collect at least part of all incoming requests – from forms on the site, mail, chats, phone calls. The rest have to be entered manually. The system solves the problem.
14. You are ready to invest now to save later
This refers to investment in business development. They will not only pay off due to increased staff productivity and optimal use of resources but also bring additional profit.
15. The right investment
One such investment in small business success is a CRM system. At the initial stage, you will have to spend money on the purchase of software, its installation, and integration. Then you need to train workers and provide them with printed manuals, appoint a full-time expert and monitor how people work in the system.
About the Author
Denys Cartman
Linkedin – https://www.linkedin.com/in/denys-cartman-841bb7206/ 
---
Interesting Related Article: "Top 10 Easy-to-Learn CRMs"