Digital industry is booming! Digital professionals are earning millions. That is the truth but it is not an easy game, it takes a lot of tricks, tactics and most importantly tools. And here tools play a significant role without which we can not imagine about digital business. Here some marketing experts are sharing their best marketing tools which have helped him to get success and drive growth to their digital business.
Alex Natskovich, MEV
A new tool in my arsenal this year is Roam Research which completely changed the way we consume, organize and create data including research, work materials and just day-to-day notes. It's not particularly easy to master but, for me, it was well worth the time investment. I use it for product development strategy, and many other things.
Hailing to our future AI overlords, I've been experimenting with CopyAI that helps generate marketing copy such as simple headlines and product descriptions to more elaborate paragraphs. It's quite impressive and worth a try. Also, sometimes… just a bit scary.
Hamna Amjad, Efani
As per me, these are some must-have tools for the success of the digital business
1. AHREFS
Ahrefs provides a complete toolset for managing content marketing. You can easily research what content works well in your niche and come up with topic ideas for your blog posts based on that. You can identify which keywords get more searches and are getting lots of social shares and/or lots of backlinks. You should include these shortlisted keywords in the title of your article, body, and URL. There are many other features that can help you learn why your competitors are ranking so high and what you need to do to outrank them.
2. CANVA
We include a lot of visual content in our posts as it tends to perform better than textual content. We use Canva to design all our graphics. It's an amazing tool with many inbuilt templates that can easily be used by a newbie. If you are more creative, you can craft mind-blowing designs with the help of this tool.
3. GRAMMARLY
If you want to improve your ranking and build your credibility, you must ensure that your content is error-free. You should get rid of all the typos and grammatical errors before you publish it. Grammarly is ideal for proofreading your content. It also integrates easily with other tools such as browsers, email clients, and Microsoft Office suite, making it easy for you to fix your mistakes on the go!
4. TYPLI.AI
the future of Writing Content. A new writing assistant, built-in SEO checker to make your content top tier.Typli.ai has developed some best practices that can guide you to write the ultimate content. It can also help finish blog post assignments in a few minutes. With the SEO checker, you can analyze your website and optimize your site for long-term success in search engine optimization!
There isn't a better marketing strategy than excellent customer communication. That is why LiveHelpNow omni channel communication tool is on the top of the list when it comes to marketing tools. As customers browse your website, you can proactively reach them via live chat or text to see if they have any questions or need help with anything. 
The completely customizable live chat window also allows companies to display marketing banners and enable triggers based on customer behaviour on your site. The tool truly connects customers to the companies in a way that helps provide excellent customer service, fuelling your customer engagement and loyalty – the ultimate goal of marketing.
I'm a 25+ year startup entrepreneur largely in the SaaS space with 3 exits and a few crashes and burns. I'm a jack-of-all-trades type entrepreneur, but my strongest skill is digital marketing, particularly early stage marketing with minimal budget. So I largely focus on content marketing/seo. I'm currently growing a productivity SaaS application called Markup Hero which is a tool I use daily for digital marketing. I use it for creating blog posts and backlink images. So that certainly would be at the top of my list of tools. Here is a list of less self-serving tools I use regularly and which certainly help me to grow digital business at the next level.
Ahrefs – best for SEO
Respona – very good for drip outreach campaigns
Frase.io – great for content creation outlines
Snov.io – great for contact information research, largely for guest post and backlink outreach
HypeAudior – great for influencer research
Pixelied – great for fast digital marketing asset creation
Social Champ is a social media management solution for entrepreneurs and agencies looking for a simple yet powerful solution for scheduling social media content and tracking the performance of social media campaigns. Experience unparalleled workflows with our workspaces, team collaboration, bulk uploader, and visual integrations. So tools and software are a significant part of our day to day work. 
Here are the top marketing tools without whom our team literally can't function and which help us to run our business successfully.
Ahrefs – for SEO research
Grammarly – for content quality
Canva – for instant designs
Social Champ – for social media management
Brand Mention – for monitoring brand mentions
Buzz Stream – for influencer marketing
Jonathan Zacharias, GR0
Ahrefs is by far my best SEO tool because it offers the most value and utility. I like to use the "Top Pages Report" and "Keyword Explorer". We can do a fully comprehensive site audit, etc. The keyword data you can get from this tool is exceptional because it will show how difficult a keyword is to rank for on a scale of 1-100. Another benefit of Ahrefs is the value and insight it provides for backlink checking. 
In my opinion, their database is the most comprehensive which gives you the most reliable data when conducting research. This enables me to find low-hanging fruit by looking at competitor's high traffic pages. Using the "Competing Domains" report also gives me opportunities for prospecting when I'm looking for new sites to reach out to for guest posting. With Ahrefs, the possibilities are endless!
Kevin Miller, Entrepreneur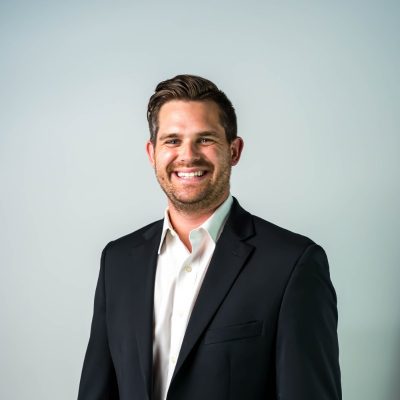 SEMrush is a great SEO tool and is best for their "Traffic Value" metric and their position tracking. I use this to go and choose my top 25 keywords per brand and monitor their fluctuation day over day, week over week, and month over month. This is fantastic to keep track of where we are for our most valuable keywords to the business. SEMrush has a massive database of over 120 million keywords, which gives me assurance that I'm getting great data. 
I suggest using their Keyword Gap Analysis tool, which is great for competitor research. It helps you identify areas that your competitors are covering, but that you haven't gotten to yet. It also helps to better inform your strategy for content calendars with ideas that will truly make a difference. Another benefit is assisting with technical SEO issues that you might otherwise miss.
Of the many tools we use, our number one tool would be AHREFS.
The key features that help an SEO are:
Overall SEO metrics (i.e. domain authority, page authority, backlink research, keyword research, competitive analysis, and more.)
Data insights sent via email.
Keyword tracking.
Top page tracking.
Content gap analysis.
In summary, using a tool like AHREFS equips an SEO Marketer with in-depth data so professionals can make better-informed decisions. For example, we have clients in which their market or product is highly niche. Therefore the search volume for their desired keyword leads are little to none.
With tools like AHREFS, you can adjust a holistic approach to the client's digital marketing and SEO strategy. In those case studies, we use AHREFS to evaluate competitors to see what keywords and pages are doing well (or not so well) then develop a strategy to mimic and improve or exploit competitors where they are weak. With the wealth of data offered within the tool, this opens an SEO strategy from limited niche- to more opportunities for leads.
Boyd Norwood, Nozzle
We have found Canva and Hubspot to be very helpful tools.
-Canva is useful for creating graphic designed images that you can use for ads, web pages and blogs. It creates a look of professionalism to your products.
-We use Hubspot to organize our marketing team. It helps us to organize contacts, sales and our response to inbound chats in a timely way.
Casey Preston, Stratosphere Insurance Marketing
Outdoing your competitors is how you can help your business thrive in the digital space. Ahrefs is one such tool that allows a deep dive into your competitors' strategies to help you determine their performance relative to your business. Whether you have to analyze your competitors' backlinks, study their site's internal linking structure, find their top pages, or compare keyword and content gaps between their website and yours, this digital marketing tool does all the heavy lifting for you. These findings about your competitors can help you go a long way in creating a brilliant marketing strategy that can outrank your competitors.
You're definitely looking for strategies to get a leg up on the competition if you're establishing a business. To do so, you'll need a sound marketing strategy as well as access to the best digital marketing tools. Trello is a digital marketing programme that allows you to manage projects and interact with your team, which is a good digital marketing strategy to save time and effort. You can use Trello to distribute blog posts before they're published, for example. 
This allows members of your team to review the post, provide feedback, and make suggestions for improvements before it goes live. Before the days of Trello and comparable applications, email was the best way to work with your team. While this might be advantageous in some situations, it can also lead to misunderstandings, missed messages, and irritation. Trello allows you to keep track of all aspects of your digital marketing strategy in one place. It only takes a few minutes to get set up on board. Even better, you can effortlessly invite your entire team, allowing everyone to immediately participate in the excitement. Trello isn't the only digital marketing tool on the market, but it's far and away from the best. When it comes to communicating with others on marketing efforts, this platform is impossible to beat.
Gemma Renton, Vine Street Digital
Don't underestimate the power of free and native tools when it comes to your online advertising. On the search side, Google's keyword planner not only gives you great keyword ideas, but also average CPCs, indications of competitiveness and historical search volumes. Another fantastic tool for keyword ideas and planning campaign focus is Google Trends. Understanding what's trending and when is an important part of forward planning your campaigns.
While there's a lot of paid keyword tools out there that are useful, don't forget about Google's own!
On the social side, Facebook's free campaign planner tool is fantastic for understanding your audiences and predicting reach and frequency. Many strategies involve funnels, so knowing how much audience is available at the top will help you to plan the bottom of your funnel as well.
Finally, everyone loves a free chrome extension! Our favourites are Google Tag Assistant, ColorZilla, Display #Anchors and Grammarly.
Julian Goldie, Goldie Agency
Google search engine has an average of 5 billion searches a day which means billions of people are using this search engine and for digital marketers, like I am, millions of chances to get leads. Now, SEO is actually the best digital marketing that there is to increase your rank in Google search. There's a lot of tools you can use to specialize in SEO. In our team which specializes in off-page SEO to get whitehat backlinks, we use an All-in-One SEO toolset that provides lots of analytics to get the best quality links. This helps you analyze the best strategies and understand Google algorithms to place websites in higher ranking once the key elements of doing SEO are fulfilled.
Eric Ang, One Search Pro
Ahrefs
Therefore, the marketing tool that I swear by is Ahrefs. Ahrefs is a cornerstone of SEO strategy. This SEO software helps marketers come up with compelling content that is likely to rank in the search engine results pages. Ahrefs allows you to analyze competing domains for organic keywords and popular (high volume) search queries. You can even run a Content Gap analysis to find topics explored by your competitors that you have yet to cover. It saves you a lot of Googling and brainstorming energy!
AnswerThePublic
AnswerThePublic is a powerful search listening tool that also helps with topic research. It helps marketers find out all the popular queries surrounding a particular keyword, so that they can create customer-centric content that will increase their business website's authority. AnswerThePublic can also help to generate FAQs which clears up any doubts site visitors may have, and in doing so, greatly reduces the number of customer service staff needed.
Eden Cheng, PeopleFinderFree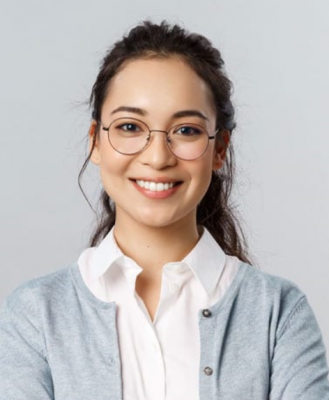 Search Engine Optimization is an extremely crucial aspect of digital marketing, which is the strategy of crafting content in a way that allows online engines like Google to rank your website or pages highly on their search engine results. In this regard, I would personally recommend using Ahrefs, which is essentially a comprehensive SEO tool that allows us to successfully punch up our website traffic. For instance, it helps us to come up with the most relevant keyword ideas and marketing strategies that we need to rank highly. It also provides us with a good amount of competitive analysis, which helps us see how our content and marketing campaigns are performing, in comparison to our direct competitors, as well as identify key weaknesses for our content areas too.
Social media marketing is another big area, as being able to effectively utilize social media platforms is a necessary tool for us to successfully maintain relationships with our user base and engage with them through published content. It is for this reason that we use Sprout Social, as it helps us to better sort out our content calendar and assets in one place, meaning content publishing and scheduling can be easily done across multiple platforms. It also provides us with a whole host of social analytical tools that allow us to identify our best-performing posts and track the success of our social campaigns, ensuring that our marketing and advertising budgets are being used efficiently.
Joaquín Roca, Minerva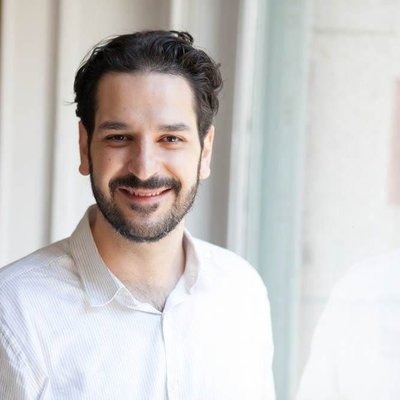 Use LinkedIn Sales Navigator to find your target audience.
With this tool, you can select filters such as industry, location and even job title to narrow down your target list. If you're trying to target businesses, filtering by title can be helpful because you'd likely want to contact someone in a senior-level position such as CEO or President to inquire about whether their business could benefit from your SaaS services.
Olga Voronkova, KeyUA
HubSpot Marketing: It has several tools to help us expand our business, regardless of where we are in the process. There are various free tools available to help us get started. We can set up web forms, popup forms, and live chat software for lead capture. After that, we can launch email marketing campaigns, import all of our data into the free CRM, and evaluate the behavior of your site visitors. HubSpot is an all-in-one solution, from managing our content and social media to tracking emails and connecting with our leads.
Ahrefs: It is a comprehensive SEO tool that helps us to drive traffic to our website. Ahrefs is an excellent tool for competition analysis because it lets us see who links to our competitors, their top websites, and more. We can examine where their material ranks and find critical areas where your content is lacking using the Content Gap tool. The Top Pages tool allows us to discuss which pages receive the most traffic and how much traffic is directed to competitors' websites.
Yoast: It is a popular WordPress plugin that works with both Gutenberg and Classic editors. It's a fantastic tool for optimizing our content for search engines. It assists us in selecting cornerstone content, target keywords to aid ranking, specific content URLs, and internal links for added benefit. The plugin also assesses the readability of our page and assigns a Flesch Reading Ease score. It's updated every two weeks to suit Google's algorithm, so you'll always be up to date on our SEO.
Google AdWords: One of the most common ways to advertise our business on Google's search engine results pages is through Google AdWords. The payment system is either pay-per-click or pay-per-call. The Google Keyword Planner is a feature of Google AdWords that allows us to investigate the keywords we should include in our ad and other material. We have the option of putting a budget cap on how much we wish to spend. Finally, the tool assists us in attracting more visitors to our website.
Eloy Caudet, wfDesign
My name is Eloy Caudet and I am the owner of an advertising agency in Aachen, Germany. We develop websites for our clients and market them after using SEO and Google Ads mainly. 
I would love to provide you some insights about a tool we use a lot for SEO Marketing: SEMRUSH. It is an industry leading product for keyword research, content marketing ideas, monitoring, etc. I have been working with this tool for 2 years now and can really say it effectively helps me with marketing our sites.
Avinash Chandra, BrandLoom Consulting
We always needed software to enhance our collaboration, teamwork and make our work process smooth. Trello helped us manage projects and stay on the same page as your team.
For example, we can share blog posts on Trello before publishing. This feature allowed other team members to review the post, weigh in with their thoughts and suggest changes that could enhance the blog before it goes live.
With Trello, making online marketing strategies is relatively straightforward. Of course, Trello may not be the only digital marketing tool of its kind, but it's definitely one of the best. You can surely use it for collaborating with others regarding marketing tasks.
Daniel Martin, LinkDoctor
If I have to give one best marketing tool for the success of my Digital Business, it would be Link Building. Link Building gave me my first paid client in the span of one and half months. Three months into the journey we are getting regular frequent calls and inbound leads. If you know your target audience, connecting and building relationships with them will definitely bring results to your business. We started with white hat link building technique to bring organic traffic. It worked for us and also gave us positive leads to expand our digital marketing team.
From my perspective SEO combined with Link Building is the best combination to bring lead-generated customers from the target audience.
---
Interesting Related Article: "Current Digital Marketing Trends"