The vacation rental market is as buoyant as ever, and 2020 looks set to be a bumper year for property owners. Travelers are warming to the idea of booking a short-term rental property or a shared-ownership like Equity Residences, with many opting for a rental over a hotel room.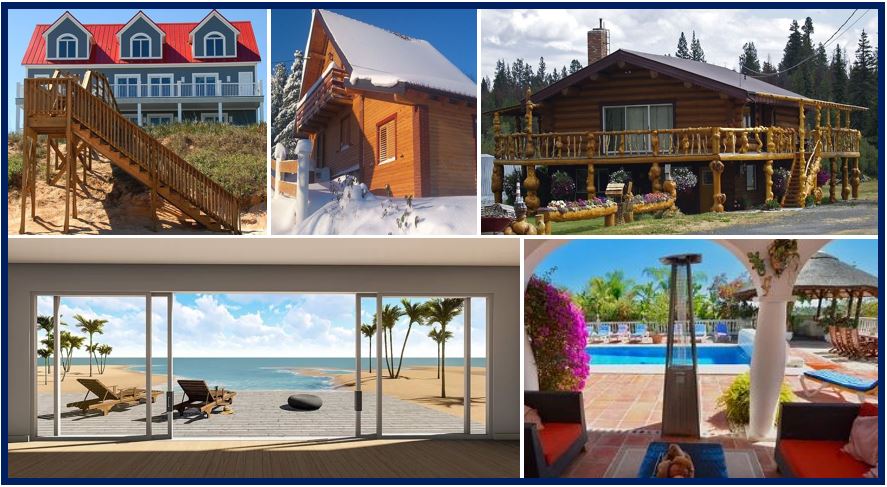 Despite the fact that the vacation rental industry is booming, property owners can't afford to take their eye off the ball. Whether you're a first-time real estate investor buying a vacation rental or an experienced owner with more than one vacation home, you still need to stay abreast of vacation rental market trends. Let's explore what 2020 is set to bring:
Millennial and Gen Z Guest
Millennials are set to make up a larger slice of the vacation rental market. Not keen on soulless hotel rooms, Millennials like the idea of staying in a vacation rental property. They enjoy immersing themselves in culture and want to get to know the place they are staying in.
Millennials are keen to sample regional fare and live like a local. They also want to spend quality time with friends and family – eating and relaxing together, hence the fondness for sharing a vacation rental property.
Millennials aren't the only group making up a larger part of the vacation rental market. Generation Z (the generation following Millennials and born between 1996-2010) are also increasingly likely to book a break via a vacation rental platform.
Ecotourism and Sustainable Travel
Millennials and Gen Z are also keen to limit further damage to the environment, and these younger generations are leading the way for travelers the world over.
Greta Thunberg has recently drawn attention to climate change, and vacationers are giving real thought to their impact on the planet. In the future guests might opt to stay closer to home and seek out ecologically friendly options. This will impact on the vacation rental market and travel industry as a whole.
Digital Nomads
We no longer need to stay in one place to work, nowadays you can work from an office, from your table-top at home, from a coffee shop, a library, to name just a few places. You can even work from your deckchair on the beach if the fancy takes you!
Digital nomads count on their devices to get the job done, using smartphones, wireless internet, mobile hotspots, etc. By offering comfortable workspaces, fast Wi-Fi, etc. property owners can attract digital nomads and boost their long-term occupancy rate.
Pet-friendly Vacations
The pet-friendly  vacation rental market is booming, as many see their pet as an integral part of the family. Therefore, it stands to reason that they want Fido to join the fun when they head off on vacation. One or two might ask if they can bring along a cat, bird or even a pet snake, but in the main, it's dog-friendly accommodation that's in demand.
If you're going down the pet-friendly route you will widen your vacation rental market audience – especially if you offer extras such as dog beds and towels, toys and treats! It's wise to safeguard your property and make sure rules relating to pets are clear. It's worth noting that the Airbnb Host Guarantee excludes damage caused by guests' four-legged furry friends.
Wellbeing and Feel Good Breaks
Vacationers like the idea of a well-earned break, a period of rest designed to provide comfort and refreshment. For some this means getting outdoors, taking long walks or peddling off along a biking trail.
For others, it's about indulging in a hobby such as painting or yoga. While some just like the idea of lying on a beach or just getting away from work and the strains of daily life. Hosts who can offer something extra to attract those looking for a feel-good break could increase their nightly rate and strengthen their position in the vacation rental market.
Vacation Rental Property Software and Automation
Real estate investment can provide a generous rate of return, but property management can be both challenging and time-consuming (especially when you are managing multiple properties).
An increasing number of hosts are now looking at ways to ease their workload, including investing in property management software, such as iGMS. Some companies even offer free vacation rental management software. This tool can be used to streamline and organize routine tasks such as property cleaning and maintenance, communicate with guests and schedule bookings. There's also a trend towards using tools that utilize automation such as chatbots and dynamic pricing.
A Hectic Time for the Vacation Rental Market
The sharp increase in the number of vacation rental companies and individual real estate investors has led to a saturated vacation rental market. Hosts and property owners have to stand out from the crowd to secure bookings and boost profits. Keep a close eye on the vacation rental market trends to stay abreast of the competition.
____________________________________________________
Interesting related article: "What does Rent mean?"