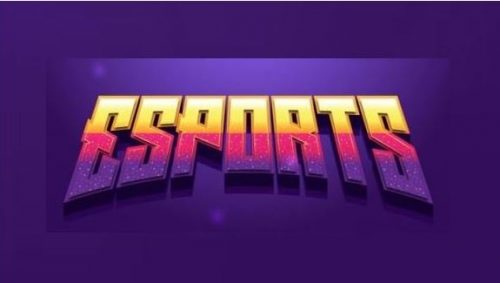 Esports betting is an extremely underrated category within online gambling. Since its commercialization, popular video games have taken nations by storm. Most of the value of these games is its extreme penetration into cultures all over the world and also the branded content associated with these large-format tournaments. Popular video cults garner a massive following from patriots from around the world. Apart from being a fun way to pass the time, video games have evolved into a very competitive field, offering significant advantages, especially professional gamers and esports bettors.
Key Projections For Esports Industry In 2021
Reports suggest that global esports revenues will grow at a rate of more than 15% each year. The industry is projected to increase its revenue from more than $950 million in 2019 to over $1 billion in 2021.

A large portion of this revenue will stem from media rights as well as hefty sponsorships and fees.

It is also estimated that global audiences for Esports will grow exponentially to as high as almost 500 million people and subsequently increase steadily year by year at a rate of more than 11%. This growth can be attributed to massive marketing strategies employed by game developers to promote their products internationally.

Another unique development in the world of Esports is that 2019 saw a huge spike in the number of mobile Esports users across various new and emerging markets, including South Asia, Brazil, and India being the main contributors to this growth.
Why Are Esports Events So Highly Anticipated?
The absolute frenzy and hype associated with famous gaming guild add monumentally to the experience of Esports tournaments. Gaming has become a spectator sport with thousands of people attending live gaming events and several million logged in at home watching the same event.
This hysteria surrounding these events isn't all pomp and show. The winners get major bragging rights within their communities and the potential to win millions and sometimes even tens of millions from a single event. Professional gamers spend months in preparation for these tournaments. Similarly, Esports fans and bettors can keep a close eye on their favorites and even make predictions based on the patterns they have observed in the months leading to the tournament.
2021's Biggest Esports Events To Bet On
Here are the top 5 Esports tournaments that you should keep your eye on in 2021. The list includes:
The Fortnite World Cup
The Fortnite world cup is probably one of the most famous Esports events in the world. The year 2019 saw the largest pool in the history of the cup at a $30 million prize. Around 10,000 people attended the live event in New York, while more than a million people streamed the event live at home. This tournament is recorded to have given away more prizes than any other gaming event so far. That being said, Epic games published that the 2020 tournament is likely to have an even bigger prize pool than the last years. Another tip is to follow the Fortnite Secret Skirmish that features several smaller live games in the months leading to the main world cup.
The International – DOTA 2
The Valve corporation organizes an annual DOTA 2 tournament, which is considered by experts to be just as lucrative for professional gamers as the Fortnite championship. This tournament awards millions of dollars in prizes to its winners. Viewers that are spectating from home have the option of logging in using a gaming client. This allows them to move the camera around to watch any part of the match at any time. The tournament is designed so that bettors can also make real-time game predictions and are rewarded if their predictions turn out to be accurate. This tournament also has the most significant number of participants and a high prize's value of $34 million in 2019 and several million more in additional prizes.
BlizzCon 2021
BlizzCon happens to be one of the most popular gaming conventions in the world, with a highly dedicated fan following. Unlike any other event, Blizzard's umbrella convention also features the live arena tournaments for Overwatch world cup, Starcraft II championships, and the World of Warcraft arena tournament within the main event. Tickets are quite expensive to this convention that around 40,000 people attended in 2018. The attendees receive several pairs, such as access to previews of new games, live concerts, and even receive beta keys for new games that Blizzard has developed but has not released.
FIFA e-world cup
The FIFA E World Cup has to be the most popular gaming leagues out there in terms of the sheer number of participants around the globe. In fact, it is even listed in the Guinness book of world records as the largest gaming tournament in the world because of the sheer number of players that participate in the initial stage of the tournament. The tournament participants first compete in several online matches to qualify them for the finals at the live tournament. After millions of low-level participants are eliminated.
PUBg Global Championship
Player Unknown's Battlegrounds is probably the second most popular battle royale game after Fortnite, even though PUBg essentially created the battle royale genre. They also organize an annual tournament with a prize pool of $1,000,000 to the first place winner. Nine different regions compete to produce one champion from each area. These regional champions then go on to compete for the grand prize in a live tournament.
---
Interesting Related Article: "Why Casinos are Banking on Esports as the Next Big Thing"