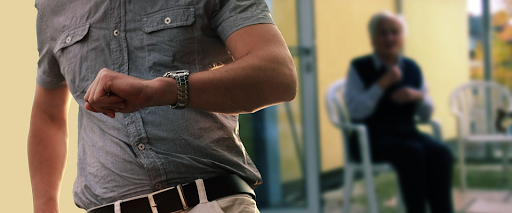 If you have an elderly relative who needs specialized care and attention around the clock, taking them to a nursing home could be the best thing you can do. Nursing homes basically provide a sanctuary of sorts to seniors, especially those with mobility challenges and illnesses that may affect their quality of life and put their safety at risk.
However, it is crucial to note that not all nursing homes are alike, and in some of these facilities, problems that could put your loved one's well-being at risk are not unheard of. 
Below is a breakdown of four all-too-common problems in nursing homes, alongside the red flags you should look out for before or after enrolling your loved one.
Exceedingly Common Nursing Home Problems 
1. Abuse and Neglect 
Neglect and abuse are among the most commonly experienced problems in nursing homes, and the statistics can be surprising. According to a recent report by the WHO, about 1 in every six older people (60 and above) in nursing homes experience some form of abuse each year.
While neglect is often conducted by staff and the facility, abuse can be committed by both as well as other residents within the facility. Also, there are various forms of abuse, including emotional, financial, physical, and sexual abuse.
Contacting an Expert Nursing Home Lawyer 
It is advisable to seek legal help as soon as possible if you suspect or it's evident that your elderly loved one has been subjected to abuse. 
While warning signs flags like isolation or depression from your relative may not be convincing enough to make you contact a Nursing Home Lawyer, you will want to do so immediately if you spot bedsores, obvious physical injuries, or bruises on your loved one's body. 
The attorney may even be able to let your elderly loved one open up and unravel cases of abuse that might not otherwise have been discovered.
2. Poor Food Quality 
If anyone needs to have a superior diet, it's someone who's battling with old age and everything that it comes with. Besides causing malnutrition, poor-quality food can make your loved one's health deteriorate. They could also suffer from stress and depression.
If you already have enrolled your loved one in a facility and they're always complaining about the food offered, it's important to visit the facility and confirm if that's really the case. Sadly, some seniors can be pretty stubborn about sticking to the healthy, doctor-recommended diet.
3. Crowding 
Crowding is also pretty common in nursing homes, and when it happens, it automatically results in too much competition for resources and amenities. In crowded nursing homes, the living conditions are often poorer. 
The level of care and services delivered are also more likely to be far from optimal. The worst part is that disease outbreaks can spread really fast in such nursing homes, putting your loved one at dire risk.
Red Flags You Should Look Out For 
Enrolling your relative in a nursing home is a critical decision. Before choosing a facility, you'll want to ensure you pick one where your loved one will be comfortable and receive the best care to lead a healthy life in their golden years. 
Besides reading reviews and scrutinizing the facility's track record, and watching out for the signs of nursing home abuse, below are some red flags to look out for when choosing a facility for your loved one:
Understaffing – this would mean poor care and substandard services

Lack of proper licensing – Unlicensed or inadequately licensed facilities can be dangerous

Inferior customer service – This may reflect how staff handle the residents

Dirty and poorly-maintained facility

Safety hazards in the facility

Undisclosed costs

Inadequate social activities for residents

Too much restriction on visitation
Nursing homes are an incredible place for the aging population to live happily while receiving the support they need. However, it's important to pick the right facility before sending your relative to one. The last thing you want is to make them feel like they are in prison or you're getting rid of them in the name of getting specialized care for them.
---
Interesting Related Article: "Signs of Nursing Home Abuse"