Starting and maintaining your own call center has its challenges- increasing the number of employees to keep up with whatever goes wrong; training new hires; hiring for temporary needs. The growing needs of your company can make it difficult to ease into call center outsourcing. Call center outsourcing can make all the difference for your customer-centric company. 
Outsourcing your call center is all about building a long-term relationship with a partner that understands all of your needs and helps you get the results you want, with minimal stress and strain.
Outsourcing a call center is much easier than you think, and has many advantages over hiring employees internally. Below are the top three benefits of call center outsourcing for customer-centric businesses.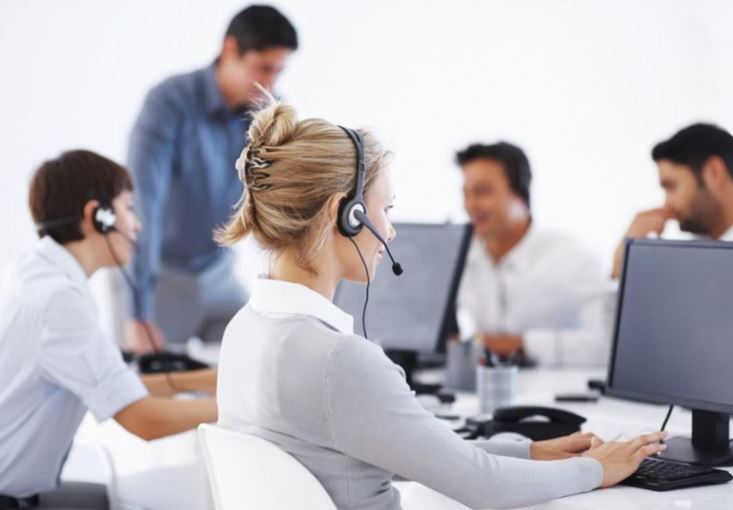 1. Provider Positive Customer Experience
Improper planning and budgeting might lead to improper outsourcing. Incorrect outbound calling leads to lower productivity and poor quality customer service. It can damage a business's brand if they do not take measures to produce a positive customer experience.
With so many call center services options out there, there is bound to be one that is tailor-made for your kind of business. It is important to choose the right one, one that will meet your needs, provide you with prompt and efficient services, and has the ability to directly impact your bottom line in a positive manner.
2. Deliver Prompt & Reliable Assistance
In-house call centers need more than just people resources. A lead generation expert and a technological system are also important to operate, unless you're fine with lost customers and lost sales. But outsourcing these tasks will give you more time to work on other aspects of your business and collect customer feedback that may not have been revealed by their replies via text and email.
With an outsourced call center, customer service representatives are able to provide prompt and reliable assistance with regard to customer concerns, queries, issues, and comments. This means no more frantic after-hours calls or emails when you're not available to reply since our team is always available to assist your customers.
3. Focus More on Conversions & Sales Growth
Have you ever been put through the stress of taking care of your customers? With all responsibilities weighing on your shoulders, how can one ever take a break? No matter how good your customer handling skills are, with too much work-load, you're bound to make mistakes.
Outsourcing the call center India to a company that has seasoned experts, backed by advanced solutions and technologies can help alleviate the stress of handling complex client calls, helping you focus more on conversions and sales growth.
When is the Right Time to Consider Call Center Outsourcing?
For any business owner, handling the calls of your customers can be really hectic. The moment a lead comes in, you need to ensure that your customer is happy. A satisfied customer would mean more sales; more sales will mean more profit and so on. Any delay in responding to calls can lead to dissatisfaction among customers and their next call to you can be their complaint calls.
At times, many business owners find it difficult to devote time to handling calls since there are other important matters that need urgent attention such as hiring better staff, increasing market share, and so on. Undoubtedly, handling customer support calls through your in-house team can be quite hectic for most businesses. It's time-consuming, stressful, and way too costly. Thus, hiring an experienced call center outsourcing partner is the best bet for small businesses.
Which is the Best Call Center in India? 
One of the most crucial aspects of running a great business is establishing excellent communications with clients. Service companies, such as call centers and BPOs, rely on the quality of communication between representatives and customers. Businesses that want to succeed need to find a serious solution for their outsourcing needs.
To solve these problems, outsourcing has emerged as an effective strategy for businesses. However, conventional outsourcers are too costly and may not be cost-effective.
Fortunately, there is an innovative solution to these challenges – Go4Customer. Leveraging state-of-the-art technology, the company has been able to design the lead generation services delivery model at one of the lowest costs in the industry. Go4Customer offers its clients superior support with advanced analytics tools and state-of-the-art infrastructure. 
Conclusion
Undoubtedly, hiring an outsourcing company may sound like a great idea, but how do you find a reliable company? If you're concerned about the same, consider hiring Go4customer- one of the most reliable call centers in India.
The company offers customized solutions to suit your call center outsourcing objectives. Employing the latest tools and technology, their call center services offer a wide range of value-added solutions for clients of all sizes. With Go4Customer, you get more than just an outsourced call center; you get the best-in-class products and services at competitive prices within the budget that ensures 100% satisfaction!
---
Interesting Related Article: "3 Ways Your Business Could Benefit From a Cloud Call Center"