Trade credit insurance is not just for large businesses that deal with international accounts. It can also be essential for smaller businesses that need to secure their cash flow when working with companies and partners that are not located in the same country as their business. There are many business risks that are outside of your control, but trade credit insurance can help you to prevent these kinds of problems from impacting your business.
If you have been struggling with the line quality of your business or you need to work on increasing profits, this is the right backup plan to have on your side for when things do not go to plan. Customer insolvency can impact your profits as well, and you will need to be able to be free to offer credit to new customers while also continuing to scale and grow your business.
If you are ready to learn more about the ways that trade credit insurance can help small businesses, you need to read on!
What is Trade Credit Insurance?
Trade credit insurance protects the sellers of goods and services on credit against any risk that the customer will not pay for these items. Customer insolvency, long-term default as well as political events, and acts of war in other countries are covered by this insurance. This means that those who trade with and extend credit to businesses in other countries can be protected from profit losses and damage to their own business.
Trade credit insurance is a great idea to invest in if you have a business that is growing in its overseas contracts and you will find that the peace of mind, as well as the practical considerations that this insurance can cover, are well worth the investment. Many businesses, both large and small, have been saved from major financial impact by this kind of insurance policy.
Benefits of Trade Credit Insurance for Small Businesses
1.       Protects You From Risks
Risks that are outside of your control are one of the struggles of maintaining the profit margins of any business, particularly one that deals with contracts and credit extended to businesses in other countries. Even if you have a small business you should be sure to protect your profits and your income from being impacted by issues that happen overseas with your trading partners.
Countries that are prone to civil unrest and governmental shifts can have a big impact on your business as well, and you need to be sure that you protect your own business from being impacted by these kinds of events that are not within your control. If you have been worried about the conditions that could impact your business that is going on in another country, you need to consider trade credit insurance.
When you work with Sinosure, you will get the best protection from these kinds of risks to your business, as well as added protection for your capital and maintenance of your cash flow. Sinosure can take care of all of your risk protection needs as well as help you to have peace of mind about your business cash flow and credit. Peace of mind is easy to access when you have a company like Sinosure on your side.
2.       Allows You to Offer Credit to New Customers
Being able to offer credit to new customers can be a major benefit to having trade credit insurance on your side. You will find that you will not have to worry about moving forward with new contracts and engagements when you have trade credit insurance to protect your investment. Being able to create new business opportunities without fear is an essential benefit of this kind of insurance.
If you have been stuck in a holding pattern that has made you hold back on growing your company, trade credit insurance can make all the difference as you move toward your future goals and grow your company. If you do not have to worry about insolvency and lingering non-payment, you can work with new clients and continue to move forward with your goals without the burden of considerations related to debts and outstanding non-payment.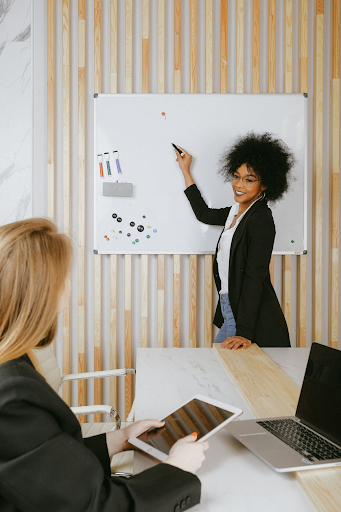 3.       Bank Financing
Banks will likely be more inclined to offer you favorable terms for your lending needs when you have trade credit insurance. Being a good investment for a bank or a lender is an important part of their considerations, and high-risk businesses, as well as businesses that are not turning a profit, are often turned down for loans. This is where trade credit insurance can really shine when you are expanding your business and have international partners.
Financing can be a central aspect of any business need and growth plan that you have and you should make sure that you can get loans when you need them. Having most of your business unsecured by proper insurance can lead to lots of issues related to funding that you will want to avoid at all costs. Trade credit insurance can do so much more for your business than just protecting you from financial losses related to overseas partners.
Trade Credit Insurance is a Big Help to Any Size Business
Without trade credit insurance on your side, you could run into all kinds of problems related to your business growth and profits. Being protected from losses related to risks that you cannot control as well as helping you to secure better financing and increased ability to extend credit are only two of the biggest benefits of trade credit insurance.
Protecting your business from issues that you cannot prevent that take place in other countries or the non-payment of clients is easier than you might have thought. No matter what size business you own, you can protect your assets and your business growth with trade credit insurance. There are many benefits to having this protection on your side and you will not regret investing the time and effort to make sure that you have the right trade credit insurance for your unique business needs.
---
You may be interested in: 11 Habits of Highly Successful People