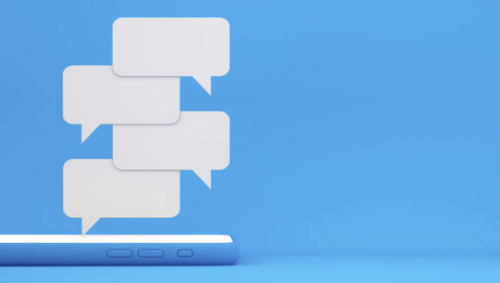 Today, you can do almost anything with just a few clicks or taps. You can shop, apply for school, study, or entertain. Possibilities are unlimited; however, such progress has also brought some downsides. Now, you are tracked and listened to at each step, and your data is collected and processed through algorithms to offer you the most suitable product or service. In other words, you, your habits, and other collected data have become an important asset for companies. That's a great way to increase their sales and profits; however, there is an easy way out, with the help of certain services and their temporary numbers.
With the help of such providers, you can save your privacy, as well as protect yourself from plenty of trouble. To be exact:
Temporary numbers can prevent the connection between your name and the number, making it harder to trace, and preventing identity theft.

They offer you secure access to sensitive apps and services such as Tinder, keeping your true number private, therefore preventing

harassment

and other unpleasant scenarios.

There are no spam messages or unwanted calls because services such as this one only support receiving online SMS.

Disposable numbers let you present your current location that may not match the actual one, allowing you to use services such as Prime Video and Netflix.

With the help of disposable numbers, you can perform undercover work.

Also, you can save yourself from problematic clients if you are selling items over Etsy, Facebook, or Craigslist.
In other words, there are so many practical uses, and this is only a small glimpse of the possibilities these services provide.
Where can you get a temporary number?
There are numerous ways you can find a disposable phone number. Of course, everything depends on your needs and demands. Are you willing to pay for such a service, or do you want it for free? Does the service really protect your privacy or not? Chose based on your opinions or beliefs, but these are the most common and easiest ways you can get temporary digits:
First of all, you can borrow a phone from your acquaintance or a friend. To be fair, you can also suggest compensation that would please both sides.

There are also free apps, with temporary numbers, such as Hushed and Burner. Of course, that cause is an "attack" on your

privacy

, and does the cause exactly what you feared, and why you started looking for a disposable number in the first place? 

VoIP number is another easy way you can find yourself a temporary number. Unfortunately, that service isn't free; therefore, it may not be the ideal option for many people.

Fourth and probably the best way to get yourself useful digits is with the help of online providers that let you receive SMS online. There are plenty of such services available, meaning that finding a suitable temporary number might take some time. 
Who are the top temporary number providers?
As mentioned previously, competition among the disposable number providers is pretty tight; therefore, there are plenty of options, and here are a few of them that may catch your attention.
Receive SMS
Receive SMS is a free-to-use temporary number provider with plenty of available temporary numbers from Europe, North and South America, Africa, and Asia. This service doesn't require any registration and can be used as many times as you like. It supports both receiving online SMS, as well as online voice mails. Receive SMS comes with the appropriate app for Android and allows easy verification of multiple services and apps such as Facebook, WeChat, Telegram, VK, AliPay, PayPal, and many others. However, there have been some negative reviews that kind of ruined an otherwise pretty positive feeling about this service.
Pros:
Free to use

A large collection of available numbers

Numbers from all over the world

Online voicemail

No registration needed

App available
Cons:
Several negative reviews question its usability

It doesn't support calls
MyTempSMS.com
This service offers temporary numbers from all over the globe, with hundreds of available numbers. You can use it for free, without registration or limitations. Along with the disposable numbers, this service also provides temporary emails and is available all the time. It is available over the app or the website and can be used for verifications on Gmail, Telegram, Facebook, Twitter, Instagram, and many other respectable platforms. Unfortunately, calls aren't supported, while the ads on their home page are a bit annoying, ruing the whole experience.
Pros:
You can use it for free

No registration needed

A great collection of available temporary numbers

There are also temporary emails 

Available 24/7
Cons:
Annoying ads

It doesn't support calls
AnonymSMS
AnonymSMS is a practical and easy-to-use service with disposable numbers from Europe and USA. It is available for free, while it's available 24/7. There is no registration or any type of limitation. The numbers are updated at least a few times a week and are kept inactive from time to time, to reduce any possibility of scams. AnonymSMS can be used for verification of all the major services and apps such as Facebook, Gmail, Instagram, Telegram, TikTok, Viber, Tinder, and many more. The service itself only allows you to receive SMS online, protecting you from unwanted calls and harassment.
Pros:
Numbers are updated a few times a week

You can use it for free

No hidden costs

It is available all the time

You may use it as many times as you like.

Fast SMS delivery

Great reviews
Cons:
Who is the winner?
Overall, each of the listed providers has something to offer. However, AnonymSMS seems like the most transparent one. Its website offers much more information than the competition's, and numbers seem to work every time. Equally importantly, each of its reviews is positive, without exception. Just read what the ordinary people said about the service and conclude for yourself.
"Works 24/7
Works 24/7, reliable service!" Linda G. Sarah, Vietnam
"So much valuable information about…
So much valuable information about numbers. I know which is a new number, which is overburned, active, inactive, etc. love the service anonymsms provides." Rita Hayworth, USA
"Never tried verification services…
Never tried verification services online, from now on, I will register all the platforms through temporary number services." Linda, USA
In other words, there are many disposable numbers of services, but some are better than others. Of course, you can do your inquiries and draw your conclusions; nevertheless, if you are looking for a reliable and functional temporary numbers service, AnonymSMS is it. 
---
Interesting Related Article: "The Top Dos and Don'ts of SMS Marketing"