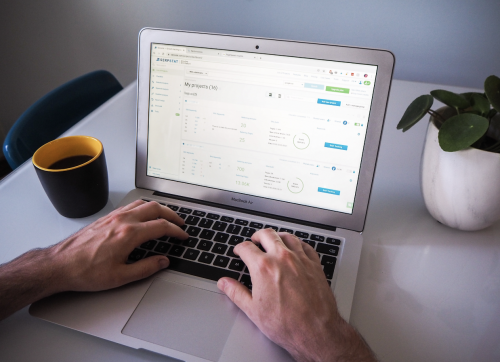 Search engine optimization is one of the most popular and frequently chosen types of online marketing. It should actually be included in every strategy that involves gaining new customers through a website. But there are some cases in which it's even more crucial to choose it and do it right. What can SEO help you with? Here are the three most common cases in which you probably need it.
You're building a new brand
It happened! You're finally building a new brand. When you're over with creating its visual identity, website, and have everything figured out, that's the time you should start thinking about a proper marketing strategy to introduce the brand to the world. One of the first steps you should undertake is web positioning, starting with a thorough SEO audit. Your website is probably quite fresh but at this point, you can check if it's properly optimized: if the code is OK, if you have meta titles, descriptions, headings, appropriate keywords, and content, if your website is fast enough and mobile-friendly, and so on. Then, there will be time for some off-site SEO – choosing adequate backlinks transferring to your website and building up its trust. Although both of the actions are long-term, after a few weeks or months you'll be able to see the first results. Being high in the search engine will be a great way to catch up with your competitors, even though the brand is fresh.
You don't get enough traffic
You think you've done everything right, your website's beautifully designed, the content is written with a virtuosity of Shakespeare, your products and services are top-notch, but there are still no customers interested in your offer. Well, maybe they aren't able to find it or you targeted your audience wrong? First of all, check your Google Analytics profile. If you don't have one, it's high time to make use of this tool. It will tell you how many unique users visit your website weekly or monthly. The number's probably a bit too small, isn't it? It means you have to take care of your traffic and nothing works better than SEO if you want your customers to both trust you and visit your site.
You're fed up of constantly investing in paid ads
They may be getting you some traffic but a minute you stop paying they stop working and it can be a bit irritating. Although web positioning won't get you loads of new potential customers right away, after some time it will continue providing great results even after you've finished investing money in backlinks. Everything you've done with your website stays and works for your benefit months after the last paycheck sent to an SEO agency.
An SEO audit you'll conduct at the beginning of your web positioning efforts also pays off. Thanks to all of the investigated drawbacks and implemented alterations your website is fast, mobile-friendly, pleasant, and interesting for your clients. And besides traffic itself, it's most important to gain your audience's trust and make them want to come back for more.
---
Interesting Related Article: "How has SEO Changed During the Pandemic?"