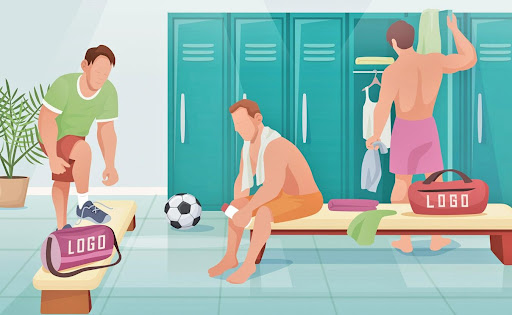 It's already 2022 and many people are thinking about how they'll improve their lives and themselves in the New Year. Marketing departments and companies across the country should be paying attention because advertising campaigns that capitalise on New Year's resolutions, specifically helping people to achieve their goals, will do extremely well.
Why use New Year's Resolutions in advertising
Some people might be thinking that their company won't benefit from this at all. No one resolves at 12.01 am on January 1st that this will be the year they hire an accountant to do their taxes. (Well, almost no one. At that point, it might be a little late for the average self-employed person to start completing the tax forms themselves.) However, a business doesn't have to be directly involved in the resolution someone has set to encourage them along. Any company can say "Make 2022, the Year of You" and build a relationship with consumers this way.
The best reason to utilise New Year's resolutions in your marketing campaign is that very few companies will do so. The holiday is cornered by gyms and diet plans, so there's plenty of room for almost any other business to come out of left field and make a sizable impact while your competitors recover from their Christmas marketing campaign and prepare for Valentine's Day.
Let's explore how to use three of the most common New Year's resolutions in your new marketing campaign.
How to use New Year's resolutions in advertising
Spend more time with family and friends
This is a common one for many adults because if you're working 40+ hours a week, it can be hard to find the energy to do something after work. It's harder still if you do shift work, have young children, or live further away from your loved ones.
For the past two years, there have been even more restrictions on seeing friends or relatives. It makes sense that many people would want to reconnect and spend more time together. However, as life returns to "normal", work will again monopolise our days and many vulnerable people won't be able to make the connections they need to.
The ways to tackle this will be different depending on the business you run. For example, hospitality businesses can encourage people to meet for drinks or a meal or maybe even to take a trip to visit family members and stay in their conveniently located hotel. A tech company might encourage people to stay in touch digitally through apps or even increase their inclusive minutes or international minutes. 
Exercise more
If you've ever been to the gym in January, you know how common a resolution it is to get in shape or be healthier etc. Sadly, regular exercise can be one of the most difficult resolutions to keep because it's harder than most people expect to see gains in the timeframe they want. Some 12% of gym memberships begin in January, but a big part of the gym's income comes from people who sign up for long-term contracts and then attend sporadically. 
How can companies encourage people to continue on their goal to get fitter, even when they aren't a gym and don't sell workout gear or exercise equipment?
One easy way is through giving away branded bags. This is because it's actually extremely expensive for someone to buy everything they need to exercise more. The cost of gym memberships, sweat-wicking t-shirts, boxing classes, and dumbbells all adds up, often to more than the average person can afford in one go. Especially after Christmas.
If your business got some printed sports bags with your company name and logo,  they could be given out to potential or existing customers. The customers would definitely use them, rather than spending the extra money. Not only does this build a favourable relationship between the recipient and your company, but your logo will be visible to everyone they encounter at a class, in the changing rooms, and even on the bus en-route to the gym.
It builds brand recognition and people are more likely to phone a company that they have this psychological connection to when they're looking for the service/products your business provides.
Learn a new skill 
Learning how to do something new is always useful, whether in your personal or professional life. It's rewarding and gives you a feeling of accomplishment, especially if it's something you can do inside, away from the rain and cold. However, if something is harder to get good at than people expect, they might turn away from it.
An easy (and free!) way to use people's new skills in your marketing is to share their progress on social media. In early January, ask what people's skill-based resolutions are and get them to tag you in posts that they make about their progress so that you can share them on your feed. Not only will this encourage people to keep at it and document how far they've come, but your company will be tagged in hundreds or thousands of posts.
Other options that would only work for certain businesses, like DIY and craft stores, include:
offering a free introductory class (online or IRL) if your company teaches skills

writing a short blog with tips and tricks for beginners in whatever skill your company has expertise in, even something like putting up shelves or plastering walls
Now you have some ideas on how to take advantage of this often under-utilised marketing opportunity and help people achieve their goals at the same, there's no excuse not to do it. Make it your New Year Resolution.
---
You may be interested in: How to Enhance Your Workout Performance