The profession of a digital marketer is to manage the perceived value of a product to increase sales and profits. It is a general description of the field of activity. In practice, a digital marketer in a digital agency and a sales company (or any other business) has different functions. 
For instance, in an agency, a marketing manager needs to work in a team with other specialists and be able to handle tasks in all the related fields: SMM, AdWords, marketing campaigns, website optimization, content management, etc. Working for a particular business, a digital marketer has not such a wide range of responsibilities. However, regardless of the position, to work effectively, a marketing manager must have certain skills and develop competence in specific areas. In this article, we will talk about the main competencies a digital marketer should possess.
Key Skills of a Digital Marketer
Undeniably, a specialist working in this field should have relevant education. Luckily, in the contemporary world, having the diploma of a college is not a must. Courses and, much more importantly, experience and portfolio matter much more. So, if you are a beginner in the field, it is crucial to find the possibility to practice and work with real projects. It is possible to become a junior specialist in any team, offer your services at an insignificant rate at various freelance platforms, etc.
Talking about the skills of a digital marketer, it is necessary to remember that possessing them is not the prerequisite for success. You need to constantly learn, improve your knowledge, and develop the skills. This process is, in general, the same for every field of activity. You may decide to work with Forex trading. The first step you should take is to learn as much information as you can. There is plenty of educational content on the site of trusted brokers like Forextime. Then, you will have to proceed to Forex mt4 download and learn how to use the software. As a marketer, you will have to master a lot of tools as well. So, here are the main skills necessary for a digital marketer.
1. Analytic skills
A digital marketer should be able to:
Analyze sales dynamics and manage sales forecast (the first and most crucial task);

Manage the advertising budget and calculate the return on investment;

Compare several solutions and choose the best one;

Prioritize projects;

Always look for causation in customer behavior.
2. Communicational qualities
Communication is one of the key competencies of a marketing manager. The marketer must be fluent in the following communication skills:
Competent written communication is the ability to express your thoughts correctly in business correspondence. You need to write without grammatical and spelling errors, as well as compose the correct ad copy.

Competent oral communication is the ability to express your thoughts during a conversation correctly and to build your speech logically.

Effective interpersonal communication is the ability to effectively interact with other team members to achieve a goal, the ability to find a common language with different interlocutors.

Public speaking skills imply the ability to establish and maintain contact with the audience during presentations.
3. Professional competence
Any digital marketer should know and improve his knowledge in: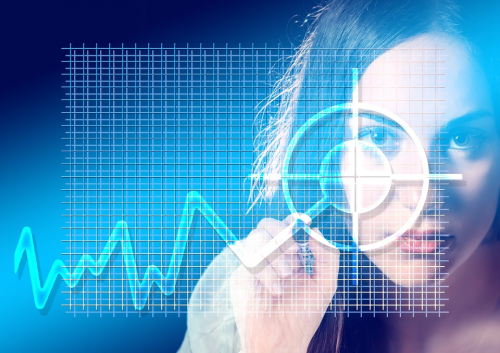 modern marketing techniques, tools, and software;

contemporary models of development and brand management of the company;

modern sales techniques and methods;

fundamentals of economics and finance (for price and budget management);

fundamentals of sociology and psychology (for understanding the consumer regardless of the place of residence, be it

India

, China, or any other country);

modern design directions (for understanding aesthetics).
Additional Qualities
However, to become a highly demanded specialist in digital marketing, the above skills are not sufficient. Aside from them, a marketer should have:
Initiative: a marketer must form and set tasks for oneself, not wait for someone else's instructions, see opportunities for improving the business and implement them.

Responsibility: a digital marketer manages the advertising budget and the profitability of the product, so this specialist should be ready to commit, make decisions and speak out openly.

Effectiveness: a marketer must be persistent in one's actions and ambitious in the goals set, to complete the tasks on time.

Creativity: this specialist should be able to create new ideas and offer several alternatives to solve possible problems.

Flexibility in work: a marketing manager should use different approaches in the work, be open to new technologies and new views on solutions to familiar problems. This specialist should be able to abandon the chosen course and switch to other methods of work if existing solutions have led to failure.

Ready for self-development: a specialist in the digital marketing field should constantly improve professional competence and broaden horizons, using new knowledge to improve the efficiency of the current work.
As you can see, to be a digital marketer, it is crucial to possess a lot of qualities, and never stop developing and improving oneself.
---
Interesting Related Article: "Must-Have Digital Marketing Tools For Your Business In 2021"