With 2020 approaching a rather dismal conclusion and the corporate stead heading back towards normalcy, the concept of employee productivity is expected to get a major makeover. With companies implementing their limited resources for hiring the most relevant workforce— productivity or, rather, the output will be the focal point of interest going into 2021.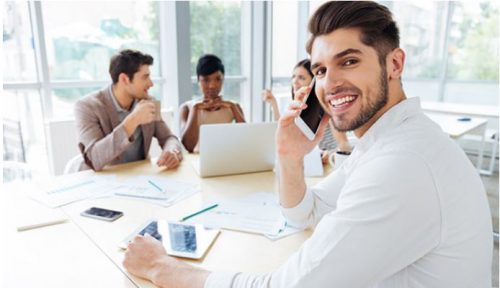 However, coercing employees to perform better isn't the solution. Besides, incentivizing performances is also a short-term approach to amplifying productivity. Therefore, in the post-pandemic era, you would require something out-of-the-box to rejig things at the workplace, specifically to monitor and improve employee engagement levels.
Besides, an engaged employee often qualifies as an enterprising one.
How can Business Increase productivity in the Post-Pandemic Era?
Corporate setups must aim to strike the perfect balance between quantitative and qualitative strategies for reaching out to the widest possible employee base. The strategy module should, therefore, include:
Skill Improvement
While the first pointer might seem unexpected, training employees for better skills is a good way to make them feel important. An employee, who can relate to the technicalities of the workplace or the caveats of the professional pathway, is expected to take a keen interest in the company proceedings. Besides, a trained or skilled employee is generally more productive than a newly induced fresher.
Autonomy
Micromanaging the employees often make them less productive. Therefore, corporate setups must give authority right in the hands of the workforce, whilst allowing them to take certain work-centric decisions, independently. Having someone look over the shoulder can get frustrating at times. This is why the freedom to express, work, and contribute readily amplifies employee productivity in and out of the workplace.
Tracking Tools
Every professional setup has a set number of working hours. Therefore, the time invested by the employees can also be a measure of productivity. Furthermore, corporate setups must use relevant time and attendance software to track, monitor, and analyze the working patterns of employees. The data can then be used to identify the non-productive instances, like absenteeism, longer work breaks, late arrivals, and more, while making arrangements to counter the same with immediate attention.
How does Employee Tracking help in the Long Run?
Although each of the three strategies is extremely vital for improving professional productivity, tracking employees is a multi-faceted approach, allowing you to infer, extract, and process data as per convenience. As you can get relevant information regarding every employee, you can handpick the less productive ones for practicing positive reinforcement.
As much as employee tracking is an important approach towards amplifying productivity, it cannot be transformed into an airtight strategy unless you have an automated system in place. Manual monitoring of the working hours, breaks, and absenteeism isn't scalable and, therefore, every corporate setup must rely on automated software solutions.
What about the Remote Workforce?
With work-from-home becoming a harsh reality, organizations must select software solutions that can time track and monitor employee whereabouts even across the dedicated remote work network. Logging hours, screen time during breaks, and other aspects need to be looked at before selecting the perfect employee monitoring resource.
Then again, employee tracking modules, especially software sets, must be regularly checked for patches and updates, precisely to safeguard them from cyber threats.
Bottom-Line
Improving employee productivity, regardless of the workplace, is possible only if the management gives them the requisite training and eventual authority to take work-related decisions. However, every productivity-amplifying strategy fails if there aren't proper resources in place to track, monitor, and assess the activities of the employees via the relevant communicative and collaborative resources.
---
Interetsing Related Article: "Why Team Events Is the Best Activity to Improve Your Business Productivity"