When it comes to running a business or brand, it's important to create a blog for your target audience. But why exactly do you need to go through the hassle of writing blog posts and run your business at the same time? Well, according to content writing statistics, brands that run blogs tend to receive 55% more traffic than companies that don't. But that's not all. Writing blog posts for your brand will not just increase traffic to your website but will also heighten brand awareness and increase customer loyalty.
In today's world, a lot of companies are beginning to harness the power of brand blogging by hiring a professional college essay writing service to write captivating posts for their audience. If you're still taking baby steps in this new field and asking questions like "what should I write about?", here are a few tips to help you write a brand blog and drive more traffic in 2021:
Start with an irresistible headline
Headlines are just like peanut butter to a slice of bread. Although they aren't the main dish, they make your content more appealing to your readers. The headline is the first thing your readers see when they stumble upon your blog post, and as such, it has to promise your readers that the answers to all life questions are hidden within the main content.
Here are some useful tips for writing great headlines:
Make it specific: A great way to make your headline sound captivating is by choosing a very specific topic. This way, your content will seem more personalized to them. For instance, if you're running a fitness brand, don't write broad, generic headlines like "How to lose weight". There's already so much of that splattered all over the internet. Instead, write something like "How to cut out carbs without starving yourself".
Use senses: When drafting a headline, it's important to engage your reader's, and potential customer's, five senses. Vague headlines tend to leave people unsatisfied or uninterested. However, you can give your headline more substance by using sensory words that will trigger your audience's interest. For instance, instead of writing something like: "How to get rid of back problems", go for a sensory headline such as: "Back problems: what to do when the searing pain hits you". Anyone who has had back problems will definitely relate to the keywords "searing pain".
Tease them: Don't reveal the entire substance of your blog post in your headline or else readers won't even bother to read it. Instead, create a form of suspense and tease them a little. For instance, you shouldn't give away too much information with tell-all headlines like "How to get rid of chronic cough by chewing ginger". With this headline, readers already know that they can get rid of cough by chewing ginger and won't even bother to read the rest of the blog. However, a headline like "How to get rid of chronic cough when you're tired of cough syrups" is more likely to pique their interest.
Borrow ideas from experts: While it's not okay to copy blogs verbatim, it's acceptable to get inspiration from experts in the game. And you can always use a branded link to credit to authors of your inspiration. Check out templates from Buzzers or other popular brands' blogs and then use them to improve your style.
Write an engaging introduction
While your headline can pique your readers' interest, it may not be able to hold it for long. This is where the introduction comes in. A creative introduction can keep your readers engaged and lure them into reading till the very end. As such, the introduction is often considered one of the most important sections of the blog post outline.
One popular hack for writing a great introduction is by stepping into your reader's shoes and displaying empathy. Here's an example of what we mean:
"It's here again. You can feel the cough rising up your throat and you're scared to let it out because you've coughed too many times already.
You don't want to keep downing that minty syrup you bought from the pharmacy two weeks ago when there's nothing to show for it.
Luckily, there's a gleam of hope for you and it's a secret spice that has been right under your nose…. "
You don't necessarily have to use this format for all brand blogs. Just remember the key point: place yourself in your audience's shoes.
Fill your post with relevant and important tips or advice
When writing a brand blog, you should fill it with useful, easy-to-consume tips and advice. This way, your readers will find the blog helpful and applicable to their lives. An easy way to do this is by creating subheadings for every blog post instead of scribbling down thoughts as they come into your head.
For example, a brand blog on "spandex fabric" shouldn't just contain generic information on the history of spandex. Instead, it should also include subheadings like:
How to wash and care for your spandex
Tips for buying the right spandex material
Pro Tip: You can include links to similar blog posts so as to ensure that your readers get all the information they need.
Final Thoughts
If you've been wondering how to write a guide or brand blog, these crucial points listed above will help you deliver an impressive piece to your readers. Use this guide to make sure your audience gets the real value out of your blog. Eventually, it will drive more traffic into your blog.
Good luck!
Author's Bio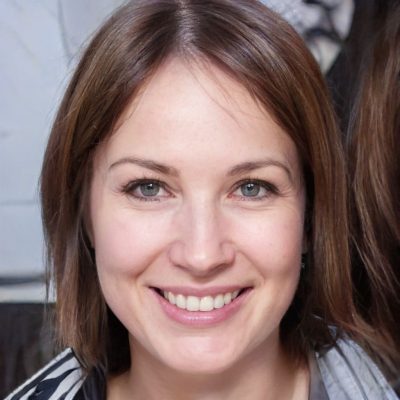 Amanda Dudley is a lecturer with a Ph.D in History from Stanford University. In her spare time, she also delivers well-written essays, academic papers and dissertations at EssayUSA.
For over a decade, Amanda has juggled between bridging the learning gap for students and working as a writer. This experience has made her an expert in both the teaching and essay writing field.
---
Interesting Related Article: "How to Drive Traffic to Your Blog"