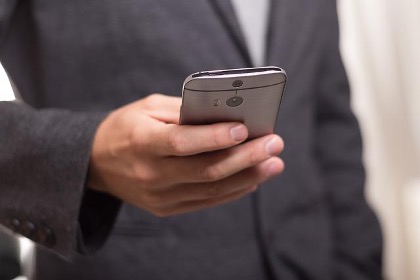 An employee's first few weeks at a new job are chaotic and often stressful. This reality is what compels countless businesses to try and come up with a range of tactics and strategies for successful onboarding.
Today's post aims to help organizations struggling with their onboarding. We share knowledge of some handy tactics that may make this pivotal period in any employee's time at any business a bit easier.
1. Strategize With Microlearning
A critical tip for successful onboarding is to keep things brief. Microlearning is the name given to an educational model that focuses on brevity and is an increasingly prevalent strategy for onboarding.
Onboarding isn't about reducing the amount of work for new employees. Instead, it entails compartmentalization. The method developed from an understanding people can become overwhelmed with too much information all at once. The instruction needs to meet learners where they are with condensed but individualized lessons.
To create an employee onboarding microlearning solution, those tasked with onboarding employees create small modules that trainees can complete in brief intervals. These strategies divvy the expected workload of those undergoing the onboarding process and help make it easier to retain new information. It avoids that feeling of overwhelm that hinders new employees.
2. Use Technology for Greater Accessibility
A convenient strategy to maximize both the accessibility of onboarding and make it as painless as possible is using technology.
Here, "technology" can refer to several practices, whether recording and keeping different training materials for future use or using video software such as Zoom for video conversations while training someone. New live captioning software with these video technologies also makes the workplace more accessible for neurodivergent workers.
Technology is incredible when it comes to onboarding. From making it easier than ever to contact people to giving any company the power to create employee handbooks for free, technology is a dream tool for successfully preparing employees for work.
3. Improve Transparency and Communicated Expectations
One final tip for any HR managers or team leaders tasked with training new employees is to communicate expectations properly. Communication can come in a variety of forms.
One straightforward way to do it is to create an explicit calendar that outlines expectations for employee progress during the training process or to work out an itinerary. Research has suggested that structured training can help improve employee responsiveness to this work.
Communicating the expectations and providing transparency about the training structure can aid employees in various ways. For high-performers, it may help them map out the next steps to progress quickly. For others, transparency and structure offer clarity and reduce anxiety about integrating new knowledge.
Training will be vital during an employee's career at any level. Doing it properly is essential to ensure that employees receive the information they need and the expectations on them as they settle into the job.
Final Thoughts
Initial employee training can be complicated and chaotic for even the most successful businesses. Fortunately, innovative employees can find ways to see that they are successful while part of your company.
---
You may be interested in: What is medical billing outsourcing?