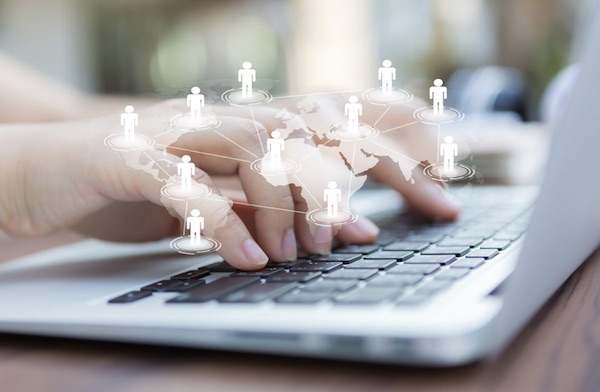 Due to the coronavirus pandemic, the business world as we know it will likely never be the same. Businesses had to change from physical interactions and move onto the online world at a rapid rate, and this pushed many businesses to question what essential strategies they should try with their online business. This is true whether you are running an affiliate business, selling goods and services, advertising or teaching online, and almost any other business you can think of.
It is likely that you'll be familiar with some of the marketing strategies we will be discussing within this post, however, it is also likely that you will learn something new. We have broken down the top 3 strategies that we believe are most important for online businesses in 2021. Please read on and enjoy.
SEO
You have probably come across this term before if you have ever taken any form of business or marketing course. Basically, SEO stands for search engine optimization. Now that might seem a bit confusing if the term is completely new to you, so please allow us to explain. Whenever you type something in on Google or any other type of search engine, the results that you see are largely based on SEO practices. While the algorithms that these search engines use are a bit complex and beyond the scope of this post, we can still highlight the fact that what you see is based on how relevant the search engines determine the websites to be.
There are all sorts of SEO practices that online businesses use today, but some of the fundamental ways that businesses are trying to reach the top of search engines is through keywords and backlinks. You can learn all of this in just about any kind of SEO course these days, and if you are attempting to bootstrap a new business, this is something that we would absolutely recommend that you learn how to do.
Online advertising
Given that the online marketplace can be particularly competitive depending on your industry, you need to know what makes online advertising attract customers. There are loads of online types of advertisements these days, ranging from social media and even advertisements that are integrated into search engines. While we would encourage you to learn a blend of these kinds of advertisements, there are fundamental rules that you need to know for what makes an effective advertisement, to begin with.
Regardless of the kind of advertisement you're trying to place online, you need to make sure that the copyrighting work is enticing and that the visuals are appealing for whoever views the ad. After all, if your potential customers never click on your advertisement in the first place, it is very unlikely that you are going to then receive any business from them. As long as you have a reasonable understanding of what images are appealing for people to look at and you can craft legible sentences, you should be ok with this.
If you are struggling, however, you can always choose to outsource the advertisements that you create, and this will give you more time to spend actually growing your business.
Website design
Finally, if you do not have a website online today, you will simply not survive in the business world. While that may sound a little bit cutthroat, this is a reality that all kinds of businesses face today. Your website is pretty much the first impression that a customer will have of your business, and if you think about it, it can make an enormous difference in whether you turn that customer into a sale or not. For this reason, we believe that it is critical to have some sort of web design skills, so at least you can edit the content or the layout of your website as and when you feel like it. Even if you most likely need a web developer to set up the website to start with, you should make sure they build it with the tools available today for you to simple drag-and-drop images and content as you continue to update the website. This way you can build a professional website, and it is very cost-effective too.
Conclusion
We hope that you have enjoyed learning about these three quick strategies that you need to apply for your online business in 2021. There's a lot to do, but the good news is that there are many digital marketing agencies today that can work with all of these strategies and more. This eliminates the need to hire a separate agency for web development and another for paid acquisition. A full-service marketing agency can help you with whatever you need, whether it's search engine optimization, social media marketing, advertising, or a little bit of everything. A final tip, if this is completely new to you we recommend using our comprehensive Financial Glossary to better understand the terminology used within online marketing. It will help you feel more in control especially if you are in the process of hiring an agency to help you. Good Luck!