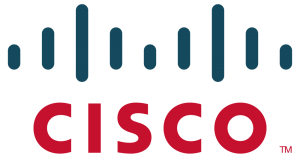 CCIE – Cisco Certified Internetwork Expert certification for more than 20 years has been one of the mos demanded Computer Networking certificates. In the last few years, with the increasing popularity of Cloud Networking, Network Automation and Programmability, SDN, IoT, AI, and other skills, most IT engineers are asking what are the reasons to still get CCIE Enterprise online training?
They make more than $100.000/year
In most European countries and the United States, CCIE certified engineers make 100 000 if not even more every year. Depending on the countries, this range might be between $4000 – $15000 worldwide, so when the salary is considered, it seems that CCIE certification might be a good investment for the IT engineer's career.
CCIE certified engineers' salary doesn't only change based on the country but based on the level of expertise, which CCIE certification they have, and so on.
For example, CCIE Enterprise certification is the most popular CCIE among all the other CCIE certs, but CCIE Security certified people usually make more money than CCIE Enterprise certificates. Not too much different though.
Network Engineers get better while preparing for CCIE
Passing the exam might be good but actually, joy is during the journey many people say.
Most of the CCIE certification blueprint is very well prepared, so when you look at the content of the exam, it is clear that preparing for the technologies and the protocols of the exam makes you even better at Network Engineering.
Thus, we are seeing some of our students that they attend our CCIE training but they don't plan to attend the CCIE Exams.
They basically want to operate, design, and troubleshoot their company network much better.
It is not CCIE vs others
Actually, it is important to understand that we shouldn't compare whether someone should study for CCIE or Network Automation for example. In fact, Network Automation, SD-WAN, Software Defined Access, and Cloud technologies, are all part of the CCIE certification blueprint.
Someone cannot just pass these exams anymore by knowing and studying traditional technologies, architectures, and frameworks.
There are so many new tools and Cisco adapts and integrates these new tools and the technologies in their exams.
At OrhanErgun, we don't only provide the traditional technologies in our training but definitely, understand the requirements of the current IT landscape and thus, provide all the new evolving technologies in our CCIE training, including CCIE Enteprirse Inftarture, CCIE Service Provider, and CCDE training as well.
And, last but not least, we believe real-life deployment examples are crucial for the learning, thus, our training is not just covering the design and lab practices, but also gives the students actual real-life examples, tips, and the tricks, so they can use that information in their networks for their day to day operation too.
---
Interesting Related Article: "Top 5 Certifications To Take in 2021"