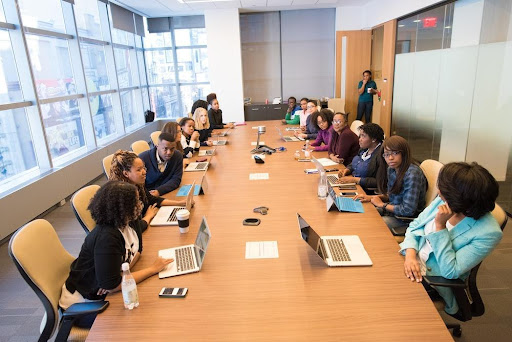 With the dreaded memory of COVID-19 horror days slowly fading away in distant galaxies, we have been witnessing a massive and overwhelming change in how we work, led primarily by our employee's demand for flexible workplace choices and pliable workplace routines. 
Supported by the huge success of 4-day work-week trials, followed by the events of overnight closing down of the offices in some of the world's most important economic hubs, as well as a huge spurt in the number of employees of frontline organizations choosing to opt for digital nomad lifestyle has even got the attention of powerful governments across the world to sit up and take note—- and they are individually coming up with new visa types to suit the occasion. 
While all of that augers well for the productivity side of the employees as well as the organizations they are working for, questions remain as to how we, as organizations, adopt smart family-friendly policies in our workplace to foster better mental well-being and health for our employees and their children. 
To that end, investing in a family-friendly work environment will help the whole environment—— the organizations, their individual workers, their respective families and dependents as well as the overall economies that are connected with the organization in question. 
Without beating around the bush, we will get down to discussing the top 3 reasons why your organization must work up a strategy to include family-friendly policies in your work environment.
#1 Family bond helps employees perform better than average
The productivity of your employees is not only dependent on how many hours they sit at your office, or how many hours they log into your system to work. 
The recent study on employees' behavior has provided credible inputs that suggest employees with a small family, possibly a wife or girlfriend and a kid, are found to have been more productive in the office than those that didn't have a family or were not living with their immediate families. 
Time with family helps ease the burden of stress, which proves beneficial in terms of increased productivity in our employees. It's called family therapy! 
And it takes no genius to announce that increased productivity translates into more profit for the organization. Tada! 
#2 Women empowerment through work-life balance
Most of us cannot imagine the enormous burden our female counterparts take on in terms of balancing their childcare duties with that of their professional responsibilities. 
And like everyone else, they also need to spend countless hours in the pursuit of improving their professional skillset and productivity. Of course, they cannot afford to lag behind in the race! 
Policies such as breastfeeding breaks, paid-parental leaves, childcare, as well as employees parenting assistance program works wonders in lessening the double burden of a woman who is often caught at the crosshairs of her work responsibilities combined with that of her parental obligations. 
Additionally, such policies lead the way in active women empowerment through the proven and tested route of work-life balance. 
# 3 Investment in the society and the nation— THE FUTURE 
An organization— no matter how big or small— is considered an extension of the society, state— and overall, a nation. 
However disconnected, an organization cannot evade its principal duty to strengthen the nation, and by extension, its citizens through in-merit wellbeing programs catering exclusively to its employees and their rightful dependents, aside from any other regular entitlements an employee is owed as part of his or her work profile. 
A smart family-friendly work environment of an organization incentivizes the right values of spending quality time with one family—- and through the monthly family meet, the culture of exchange and meeting the families of one another as a small "meet the family at work" program can help strengthen the bond of trust, equality, and loyalty between the employees and the organizations they are employed in. 
---
Interesting Related Article: "Creating a Healthy Work Environment: Empowering Employees through Corporate Therapy"