The continuing public health interventions and social distancing restrictions due to COVID-19 have led to increased isolation and loneliness for many people. The most at risk are people aged 80 and above, especially those living far away from their families or in senior care facilities.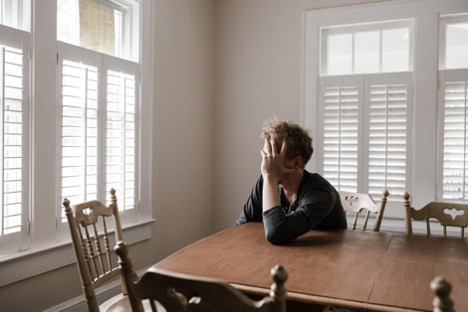 Thankfully, several startup solutions and technology are helping people fight loneliness amid this pandemic, offering platforms, features, and tools allowing users to stay connected. Below are three startups that are making strides in helping people cope with loneliness amid the COVID-19 pandemic.
1. Happy Seniors
Happy Seniors is an all-in-one elderly care home management platform to better plan facility tasks and activities. It helps senior care home facilities manage residents, monitor their activities (including their moods), and schedule fun events (among other things). Essentially, the platform helps streamline elderly care facility management and operations. The more efficient the care home is, the better they can assist elderly residents.
In addition to these features, Happy Seniors is brewing up more dedicated functionalities designed specifically to help elderly residents and their families stay in touch, especially during COVID-19, when loneliness is taking a massive toll on the elderly.
Most seniors have limited knowledge and access to video conferencing and online chatting platforms.They could also easily forget and miss answering phone calls from loved ones. Happy Seniors provides a solution by developing a Family Feed feature for mobile. It allows families to stay involved with seniors in assisted living homes by receiving alerts from the staff. Families can also use the mobile Family Feed feature to get daily activity information, schedule visits (when allowed and with proper health safety protocols) and more.
Families will also be able to stay connected by celebrating their elderly loved ones' special occasions such as birthdays and anniversaries even if they're not physically there.Happy Seniors will facilitate this in the future through a one-tap ordering mobile feature that families can use to purchase flowers, cakes, balloons, presents, and more for their loved ones. It provides a convenient way for families to show their loved ones they care about them or surprise them to show they're thinking about them even if they don't get to see each other physically.
2. Panion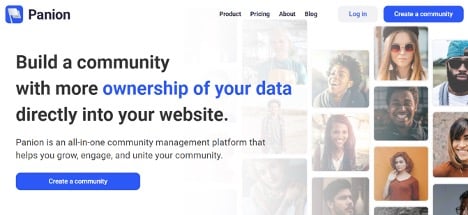 Online communities are some of the best spaces to form connections, establish a sense of belongingness, and interact with like-minded people in a time when many people can feel lonely due to COVID-19 related social restrictions. With an online community, you can take the experience of physical communities to the digital space and establish or continue interactions without being physically together.
An excellent solution to create (or even join) a digital group is Panion, a one-stop-shop community management platform that helps users engage, unite, and grow an online community.
The platform is designed to address some of the specific challenges many large, modern communities face today through:
Integrated event management
Interest-based connections
Segmented community spaces
A global network with a local feel
Upcoming member matchmaking features
The platform offers a wide array of features to help users create a welcoming and fun community culture, look for rewarding connections, and boost social interaction and well-being. Panion lets users establish togetherness across global members, welcome new members seamlessly, and assess community sentiments and needs.
Users can connect with other members through a built-in social network. It's an excellent space to express individuality and participate in constant and real engagement activities. Plus, it encourages socialization to build an inclusive culture. Finding connections is a breeze since users can do a quick keyword search based on similar goals and specific interests. This helps community creators and users establish social relationships that foster trust with other members, reduce barriers, and encourage relevant knowledge exchanges.
Communities and users can host events and group activities around common interests within the platform. Members can also share community-wide or group-specific announcements, discussions, and knowledge through the message board. A Panion inbox allows community members to start new conversations and manage them. Customizable notification and email alerts also keep everyone updated about relevant content and upcoming activities.
All these features allow like-minded and interesting people to create and join online groups. This brings an engaging and interactive virtual community experience to everyone across the globe.
3. QuarantineChat
QuarantineChat was created to lessen the effects of humans isolating themselves from each other due to COVID-19. The platform helps people start new connections with others by spontaneously talking to interesting persons on the phone. It's one way of meeting new people without leaving home or breaking quarantine guidelines, easing the loneliness that comes with long months of isolation.
QuarantineChat takes the physical surprise conversations with other random users to the virtual world. Users can get calls at random times and get paired with other people also seeking one-on-one conversations. The platform is free and available worldwide to anyone who registers their number and has a reliable internet connection. It's toll-free since calls take place through the app Dialup instead of phone systems.
Phone numbers are not visible to other people on the other line and they'll only see the other person's username. The platform also ensures end-to-end encryption for all calls.
After signing up, users can choose a preferred language and get subscribed to periodic calls. The caller ID for calls through the platform will show as "QuarantineChat."
Once matched to a person, users can pick up the call right away (or later if they're busy) or choose to join and leave the line when they like.
The platform provides a simple solution to ease for many people experiencing the loneliness of COVID-19 related isolation.
In Summary
While social distancing and community quarantine are necessary to help stop the spread of COVID-19, they can also be isolating to many people, particularly for the elderly and those living far from loved ones.
However, the platforms shared here provide a solution to help people stay in touch, interact, and build new connections despite the physical distance.
---
Interesting Related Article: "5 Habits Linked To Long Life"