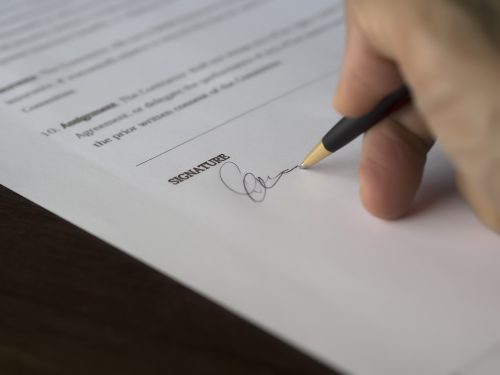 If you're thinking of making a career in the insurance sector, there are ways to remain prepared for the task ahead. You have to be prepared because you'll be working in a company tackling people's problems such as climate change, political risk, or cybercrime. Insurance is focused on helping people deal with these issues. There are various paths to take in the insurance sector, as well as many different positions which you can check out at this recruiting agency in Winnipeg. Many people take the path because of the myriad potentials and the social value it adds to people's lives. In this blog post, we'll outline three steps that will help you get started. So, without further ado, let's get started!
1. Research the insurance industry and learn about the different types of jobs available
Knowing the type of jobs in the insurance company will help you take the right part. You can choose to be an insurance claim adjuster, insurance claim investigator, insurance broker, auto appraisal, etc.
The position may not require any educational qualification or experience but is suitable if you have a business, accounting, medical, or legal background. However, some companies may require a diploma for entry-level and a master's degree for high levels.
Each role in the insurance company has different responsibilities. Knowing these responsibilities will propel you in your career.
Everyone is mandated to have insurance which makes it a good career. Working with a company will expose you to many cultures and people's ways of life. The experience can be rewarding and exciting with several benefits and teamwork.
You can relate to those already working on the job to find out what it takes to become a professional insurance agent. You can also find out how they do their jobs through social marketing.
Check if you qualify to become an insurance agent through your qualification or passion. Will the job expose you to a network of people, and are you ready to meet different cultures and behaviors?
2. Network with people in the insurance industry and attend industry events
You can start your career in the local insurance industry and build up to a national organization. Starting from the least will broaden your senses, making you compatible with a bigger organization like this Winnipeg insurance company.
Many insurance events are happening in the world. The network conducts auto insurance report conferences, virtual events, festivals, etc. This connection will widen your network and team members.
Social platforms like LinkedIn, Twitter, Facebook, Instagram, etc., are easy ways to line up with other insurers. This creates an avenue to get more experience in the job.
Many blogs, magazines, bulletins, newspapers, etc., are available to study insurance. For example, you can go through insurance business America magazine, the Haven blog, the insurance Pro blog, etc., to read about health insurance, business insurance, and auto insurance, depending on your career path.
Insurance newsletters are considered part of marketing. Some newsletters have more than 80,000 subscribers who are all insurance professionals. You can subscribe and customize your profile to receive notifications on updates.
Going with insurance hashtags like #instainsurance #instahealth #instahealthinsurance #instacar will increase your chances of finding the right career path. These hashtags are used on social media to specify products and link with other sites. There are thousands of insurance hashtags on the internet; you can follow those related to your career and use them on your post to attract followers.
3. Get certified in insurance and develop your skill set
As earlier mentioned, each insurance has different functions and roles. For example, auto insurance is for cars or vehicles, health insurance for health, savings insurance for those that want to save, educational policies for education, etc.
The insurance company keeps changing tools, procedures, and platforms to satisfy customers. The industry has a high technology drive that goes beyond digital innovations.
The industry is hunting for people with transferable skills instead of studied skills. You must have a minimum knowledge of computers and calculators. But you can take communication and business courses from schools online.
Getting certified will distinguish you from the fake ones. However, the rules for certification differ according to state.
For starters, insurance is a teamwork profession. It is a people business that attracts a professional network filled with many people. You can also network with local professionals to know the region.
Remain informed about information from the industry. Different updates happen every day, like changes in products or prices. You can subscribe to a blog or newsletter.
---
Interesting Related Article: "Key Insurance Trends in 2022"