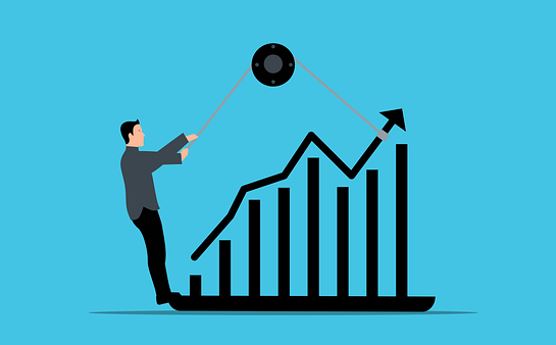 Being an entrepreneur is not an easy thing. There are so many different obstacles to get past and hurdles to clear. However, despite these challenges, more and more people are choosing to start their own businesses every day – there are, of course, a lot of benefits to doing this, including the freedom of not having a boss and the feeling of satisfaction at achieving everything you set out to achieve. 
One thing that will be hard, no matter how much experience you have or how well things are going, is making a big sale. These are crucial to the survival of your business, so it's vital you know how to make them happen, but it's a tricky thing to get right. With that in mind, here are some tips for making a big sale that will help you all through your business life. 
Be Recognized 
Half the battle of making a big sale is getting seen in the first place. Once someone knows your brand, they will be more likely to trust you and want to buy from you, after which there is much less persuasion and discussion to be done. Therefore, it's wise to ensure that your brand and business are known in the area you are selling into. Having a good social media presence is one way to do this, and so is having a valuable website with plenty of information on it. 
One thing you might not have considered in this regard is having sign-written vehicles. However, if you and your team drive around the area, you want to sell in, having a car from the Essex Car Company with your logo and contact details on it will ensure you are recognized and therefore trusted much more. Big sales will be easier to make when this is the case. 
Talk To The Decision Maker 
Something that entrepreneurs can make a mistake with is talking to the wrong person when trying to make a sale. Whether you are selling business to business or business to customer, there will always be one person who makes the final decision about purchases. Everyone else you speak to will need to discuss the idea with that person. If you don't speak to the decision-maker from the start, you are wasting time; you'll have to repeat yourself when you get to them or hope that your message gets through in the right way. 
The issue is that it can be hard to get to the decision maker. They are in constant demand – you won't be the only person who wants to sell to them – and they are busy, meaning that there are often 'gate keepers' whose job it is to keep you away from their boss. If you can get past them, you're onto something good with your sale. Formulate a plan to do this, and you'll be a success. 
Present Yourself As An Expert 
If you can show anyone you want to sell to that you are an expert, they will be more inclined to listen to you and to buy from you. This will reassure them that they are making the right choice, especially if they were unsure at the outset. This confidence that you exude because you know you are an expert is a positive thing and could even be said to be contagious. So, the more confident you are, the more confidence you will inspire, and the more sales you will make. 
To be an expert, make sure you explain everything in layman's terms but in detail and always answer any question thoroughly and truthfully.