Instagram has awesome content to show your audience images from your profile on your business website. Fortunately, you have WordPress (WP) IG plug-ins, fetching stellar content into your web pages. This has made things easier for you to display great content. There are many free as well as paid plug-ins.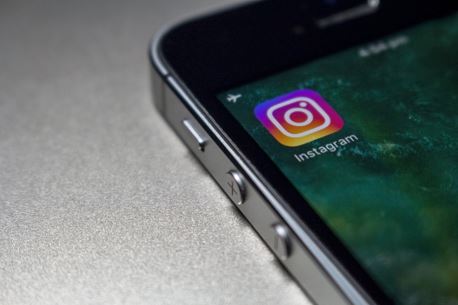 Even the IG photo feeds could be integrated into your pages as well as posts. The pages and posts will also show up in the sidebar or the footer section of your website with the help of a widget. It is important to note here that free plug-ins are available, but we recommend you use some paid ones too to reap the maximum benefits out of filters to figure out which photos to show on your website.
In this article, we will walk you through the three best WP Instagram plug-ins that you can use in 2021. Read on to learn more.
Spotlight
Spotlight is a free plug-in and has some positive user reviews to its credit. This WP plug-in makes it easier for you to show Instagram images on your WP site. The setup process is three-step and super easy, making this Instagram WP plug-in the preferred for one, who wants to incorporate the WP site with their Instagram profile. Once you are through with the installation, you will just need to link Spotlight to your IG profile, design your IG feed, and finally, insert it in any place on your WP website. It is as simple as that.
You can customize your Instagram feed the way you want. You might be wondering how. Spotlight features an interactive option live preview customizer. You can use this feature to view how your IG image feed will seem when you are working on the same.
You will also find a stylish grid design that you can use to show your Instagram images, and it is completely responsive. It means your content will look appealing on all devices, especially small screen smartphones.
Spotlight is free; the core version of the plug-in for enough functionality, but you will find a premium version as well. If you upgrade, you can use the additional and more advanced features such as feed control, functionality to let you insert Instagram Stories, create hashtag feeds, as well as additional layout features. When your feed looks stunning, you can buy real Instagram followers as well as build user engagement.
Instagram Feed
It is one of the best-selling WP Instagram plug-ins to come at a price. It is paid tool, not a free one. Though free plugins have good features, when you shell out $49, you will be able to do much more when it comes to Instagram integration leveraging this premium tool.
When you use Instagram Feed, you can make the best use of numerous features so that you can display your images the way you want.
The best option is the Instagram carousel mode that lets you show several photos on a single post with the help of a slider format. You may also ape the native IG use experience by enabling the pop-up gallery form on your business website. When an Instagrammer clicks on an image, the feature will display the Instagram content on your website in the same manner as the content is shown on the social app Instagram.
As far as the decision of choosing which IG content to show on your website together with hashtags and usernames, you have the option to select locations. It is the best way to show content from IG on your WP site.
Additionally, you will find 10 pre-installed color schemes to use to make certain that your Instagram feed matches your overall website.
Feed Them Social
This WP Instagram plug-in not only works with IG but also Facebook, Pinterest, and Twitter. If you would like to use one plug-in to show content from a gamut of social networking sites, Feed Them Social is your best bet. When you have the free version, its supports IG and Facebook feeds, as well as, groups, albums, Twitter feeds, events, and of course Pinterest boards and pins including the current pins.
You can even upgrade to the paid version of this plug-in to unlock features like displaying content from the video platform YouTube feeds, Facebook carousels, and feeds. You will also find a couple of other feed extensions from this plug-in to check some additional features or options.
When you use the Feed Them Social plug-in, you may show content from various social accounts and feeds. The feed content could be displayed in your social media posts, content, and pages, including the sidebar section of your website. All content is extremely mobile responsive for the best compatibility on different devices.
Conclusion
Although this is not a comprehensive list of Instagram WP plug-ins, the best ones are for you to use to display awesome IG content on your website. Use these tools and you will benefit.
---
Interesting Related Article: "All That You Wanted To Know About WordPress Themes, Plugins, And Security"