Legacy is one of those intangibles—often mentioned in business circles, but hard to define. What exactly is it? It's easier to understand by looking at famous legacy-builders. Think of Henry Ford, the first car manufacturer to use a modern assembly line; Jeff Bezos who radically changed the sale of books; entrepreneurs like Oprah who became a talk-show legend while building a business empire.
Legacy is what we leave behind for future generations to enjoy. It's not just about stuff—wealth and belongings—but about ideas, and values, so strong they compel others to follow. Legacy-builders have a reputation for 'making an impression' and have a clear idea of what they want to achieve. Because of their intense focus, they naturally hone in on certain values that guide their daily decisions.
Raise others up; don't put them down
One common trait is the desire to invest in others and pass on useful knowledge and advice. If you have spent your entire life learning skills and gathering insights, why not pass them on? Part of creating a legacy is leaving the world in a better state than you found it, enriching the lives of others and doing good.
Co-founders of Clients & Community Facebook group, Landon Stewart and Chris J Stapleton, have built a thriving eight-figure business thanks to an investment early in their lives. A local businessman, and friend, took them under his wing and taught them all he knew. Sadly, their mentor, Mark Hoverson, met an untimely demise due to cancer, leaving his mentees to apply what they had learned.
Stewart comments, "There's nothing more powerful than investing your time in someone. Time is the most valuable commodity. When you sit with someone, even if it's for five or ten minutes, and you instruct, guide, or encourage them, you don't know the fruit that can yield—it's life changing. Chris and I are living proof of that."
Allow others to join your journey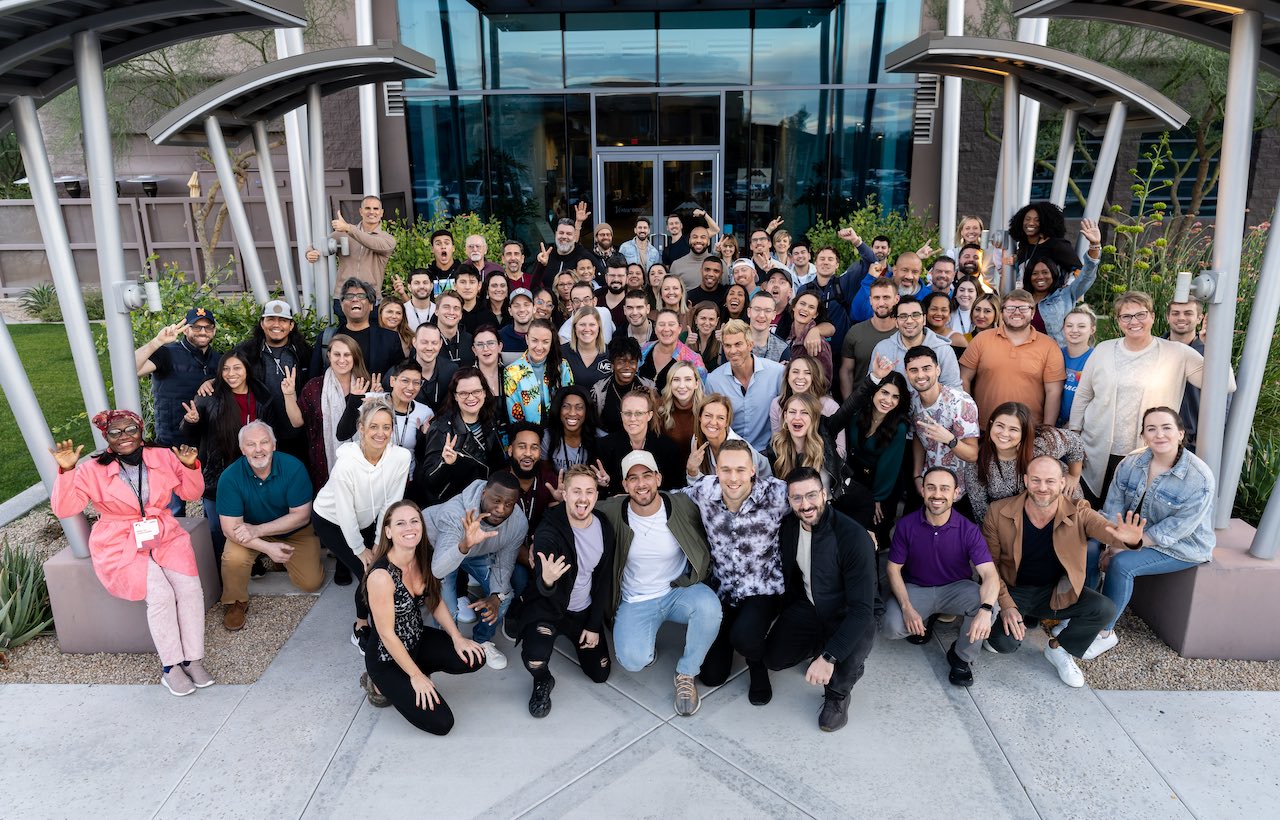 Closely linked to the idea of investing in people is that of collaborating with others. Collaboration is the recognition that you, as the leader, do not have all the answers. It can be tough on the ego. However, smart leaders understand that a company's future and success relies on surpassing their own limited knowledge and understanding. Collaboration helps you go further and get there faster. It removes fatal blind spots that can sabotage your business, allows you to see things from a wider perspective and fuels creativity.
Chris Stapleton says, "There are many times when Landon and I have had to swallow our pride for the sake of our vision. Clinging to your own ideas when there are clearly better ones on the table is futile. Like Hemingway said, sometimes you have to murder your 'little darlings', getting rid of those pet ideas that hold you back. We actively seek out new ideas and we try to learn from people outside of our industry too."
Remain courageous in your convictions
That being said, world-changers have one thing in common—they dare to be different from the crowd. The trick is, doing it in a productive way, standing up at the right moment, bringing people with you.
Those who excel in creating a legacy share the ability to 'cast' a clear vision and get others to buy into it. Henry Ford was able to explain scientifically why an assembly line would be faster. Bill Gates was able to sell his concept of 'windows', demonstrating how it would benefit users.
Stewart explains, "It's a balancing act. Express your ideas; fight for the ones you feel strongly about. Avoid alienating people. For me, it's about communicating with passion. If I don't really believe something in my core, I won't convince anyone else."
Negative feedback, disagreements and misunderstandings are part of the journey for all high-level operators. If you want to leave your mark on the world, you will experience resistance. Learn to tune into, and stick with, your inner beliefs.
As Stewart says, "What kind of legacy do you want to leave? Our late mentor, Mark Hoverson, would often challenge us to think about what we wanted others to say about us at our funeral and then reverse engineer that so our daily actions are a reflection of that." 
---
You may be interested in: Great Ideas for Small Businesses