Likely you've heard the many benefits of automating your marketing campaign – the idea of putting more tasks on autopilot has been popular for some time now. However, you may have difficulty figuring out and which tasks are worth automating in marketing.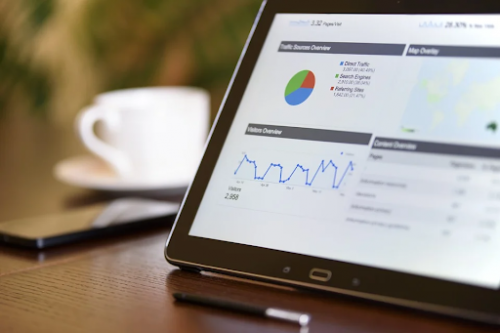 If you're considering implementing marketing automation, likely you want to know the different methods available to you, and what areas of marketing they focus on. So in this article, we've put together a few ways you can begin implementing marketing automation, and the key benefits of each strategy.
Automate your data analysis and reporting
Google Data Studio offers a fantastic view of marketing metrics, but it becomes inefficient to constantly arrange and upload Google Sheets. The process becomes fragmented as you use Google Sheets and Google Data Studio for different sets of metrics, which makes it difficult to get a clearer picture of your marketing campaign efforts.
Many marketing agencies spend an inordinate amount of time on reporting. Entire days and resources are dedicated to gathering, analyzing, and sending reports to clients and management. Just imagine if you were able to significantly reduce the manpower necessary for preparing reports, how much money and time would be saved.
Using data studio connectors like TapClicks, you can streamline importing the data you really want to showcase in marketing presentations. By using templates focused on areas like SEO, PPC, website performance, and more, you can automatically pull data from your ad campaigns such as Facebook Ads, for example, and then choose how you want the most interesting data shown in graphs.
This saves a lot of time in reporting marketing campaigns, as much less time is spent organizing the data in reports, and creating interesting presentations from them.
Automate your marketing emails
Email automation is a powerful strategy for increasing lead conversion and can be set up in several ways. As an example, an e-commerce store could send customers automated emails based on trigger events, such as if they created a cart but didn't finish checking out. An email could be sent at a later date if those abandoned cart items have gone on sale, leading the customer back to making the final purchase.
For a marketing campaign, sending reports weekly reports could be automated, or following up on leads. Using a platform like MailChimp, you could combine analytics with email automation, sending out more personalized emails to individual customers.
Automate your content publishing and promotion
For content publishers and social media promoters, it saves a bit of time being able to schedule these tasks ahead of time. Publishing blog content and promoting it on social media, for example, can take time away from other, more important tasks.
If you use a CMS for blog publishing (you likely do), nearly all offer the option of scheduling posts. This is beneficial for uploading content to your website and scheduling daily posts to keep your blog section active.
However, once those scheduled blogs are published, you also need a way to automatically share them on social media or other content promotion platforms. This is where creating permalinks in your blog manager ahead of time is really useful as well.
So for example, if you schedule a post like "yoursite.com/blog/best-seafood-recipes", you could automate publishing that links on social media, even before the post is published. This is because you schedule your social media posts to update shortly after the scheduled blog post, so the new content is already live when the promotion automation runs.
---
Interesting Related Article: "How to Set up an Efficient Marketing Funnel for Your Business?"