When it comes to running an online business, one of the biggest jobs is to reach your target audience effectively. This essentially means identifying who your customer is, and understanding how to grab their attention. By making your online brand visible in the right ways, you have an increased chance of the right customer noticing you.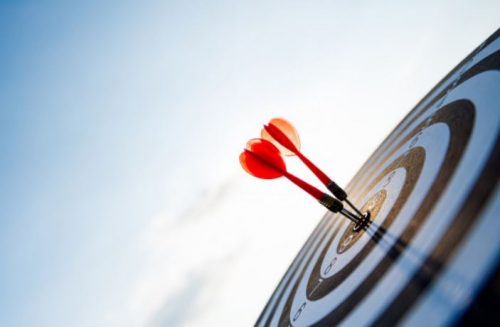 The first step is knowing who your target audience is in the first place. Consider who it is that would benefit from your product or service, and why they would be interested in your brand over others. Once you have identified your key demographics, it's time to put your marketing strategies into practice. SLG explains more about what's involved in reaching your target audience successfully.
Optimizing your website
Having a great online presence all starts with your website. It's important that your target audience are able to find your website, which is usually done by optimizing your website for industry keywords that are related to your products or services. 
Understanding what people are searching for when they're looking for your type of business can be key. Digital agencies often have access to helpful tools that can help you with this, which can then form the beginning of your strategy to incorporate those key terms within your website. This can increase your visibility and improve your chances of being found naturally on search engines.
Making sure your website is sending out the right message using the right language can make all the difference, making it possible for your target audience to find you and know exactly what you're offering.
Engaging on social media
Being active on social media isn't just a hobby anymore, it's a crucial element of building your brand and engaging with real customers. The key here is to know which social media platform your target audience is on, from Facebook to Instagram and even LinkedIn. 
Engaging on social media can give your business a personality and show the human side to your brand, which can go a long way when it comes to customer service and how others perceive your business. You have the opportunity to have a conversation in real-time with those who are interested in who you are, whether it's by commenting back to people, sharing helpful information and updates or offering discounts and giveaways. 
Engaging with your target audience over social media can help them feel more connected to your brand.
Knowing what content to share and when
Whether it's on your social media page or your website's blog, understanding the best time to post content can help its exposure and be seen by more of your target audience. Consider your target audience's demographics and when they will most likely be online, and come up with a strategy to schedule content at a popular time.
Similarly, knowing what tone of content to share can go a long way. Does your audience appreciate humor, or is it best to stick to factual information? Are they looking for a brand that speaks to them like a friend, or would they prefer it to be kept more professional? This can go hand-in-hand with your existing brand principles, helping to build your brand in a way that aligns with your audience's identity.
By knowing what type of content to share and what time to share it, you can resonate with your target audience and meet their expectations effectively.
---
Interesting Related Article: "Reaching Your Target Audience: Understanding Why People Use The Internet"