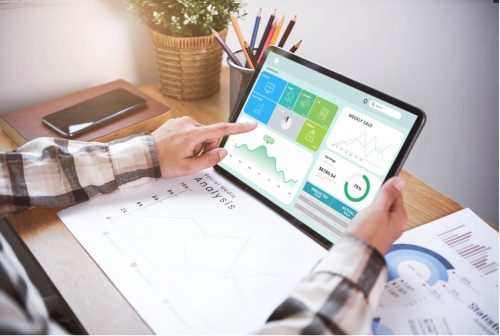 Digital marketing is the most popular way companies promote themselves in the present. The future will make all business owners realize that without digital marketing their chances of success drop significantly. There are many types of digital marketing available and each type of business can benefit from them. If you own a digital marketing agency chances are you are specialized in one or more aspects of digital marketing. If you don't offer SEO services yet you might be thinking of creating an in-house team of SEO specialists so you can provide these services to your present and future clients. There is a better solution for that: you can outsource SEO services to an established SEO agency. The best way to do that is through white label SEO so you can offer these services under your brand name.
White label SEO means offsourcing the Search Engine Optimization services to a specialized SEO company. The SEO services you will outsource will be offered under your brand name to your clients. It is a huge opportunity for every digital marketing company that doesn't have an SEO department. Because Search Engine Optimization is in such a high demand you are guaranteed to have positive results if you outsource SEO. The most important benefits your digital marketing agency will get are:
1.   Access To a Larger Client Base
Whether you currently offer Pay Per Click advertising or Social Media Management services you are guaranteed to benefit from adding Search Engine Optimization to your list of services. This will not only grow your agency's popularity but you will also have access to a larger client base. This is because companies find it harder to get a specialized digital marketing agency for each marketing requirement. Working with three different agencies to fulfill the marketing necessities for a company means communicating with at least three different people. Furthermore, the business owner has to find harmony between these three different aspects of marketing for them to combine and produce a positive result for the company.
Keeping in touch with three different companies is hard enough, but making sure you promote one of your new services or products on three different channels is a nightmare. Instead of handling all these aspects separately business owners would prefer to work with an agency that can fulfill all their business marketing needs. If you are able to incorporate Search Engine Optimization in your agency you will gain more interest from future clients and you will land more contracts for your digital marketing agency. White label SEO is a great way to make your agency more appealing to future clients.
If you want to grow into one of the best digital marketing agencies in your area then choosing to outsource SEO is not a commodity but a necessity. Agencies that offer complete services are in high demand, and being able to add Search Engine Optimization to your next pitch might make the difference between getting a contract or not.
Different business owners have different views on what their business should opt for in terms of digital marketing. Even if Social Media Marketing or Pay Per Click Advertising might be the best option for their business they might have had a business associate or a friend who recommended SEO as the best way to market a business. If that happens you will not be able to change his mind over what he needs for his business. Imagine that instead of having to convince your future clients what they need for their company you can just present them with full marketing services and let them choose what they prefer. Overall, your best bet is to aim to provide diversity because that will get you the most clients for your digital marketing agency.
2.   Outsource SEO so You Can Focus on What You Do Best
Even if you had a plan to offer Search Engine Optimization services to your clients, that could prove to be a bigger hassle than initially thought. SEO takes a long time to master and you have to be constantly up to date with the latest trends and algorithm changes. It is also hard to master SEO on your own so you would need a team of experts to be able to provide quality services. Building an in-house team takes time and money. You would also need a good manager for your SEO team in order to achieve success. Unless you are just starting out with your digital marketing agency and you are an expert in SEO, it is best to outsource SEO to a team of experts with plenty of experience in the field.
Outsourcing SEO will give you the benefits of having an in-house team of experts without the hassle that comes with it. You will have more time to focus on the services your digital marketing agency currently offers. Having more time to focus on what you do best means you can provide high-quality services to your present and future clients. You can work on getting recognized as an expert in your field while both building your reputation as an expert SEO company. That is because you can always choose to work with a professional SEO company that will provide exceptional work for your clients. The feedback that comes from this work will add to your reputation because white label SEO's major benefit is that clients will think it is your digital marketing agency that is doing the work. Word will spread about your expertise and more clients will want to work with you.
3.   No Running Costs and Maximum Profits with White Label SEO
Having an in-house team of Search Engine Optimization experts comes with a high cost. First of all, you have to handle the recruitment process yourself. This can take a lot of time and resources. Don't expect to be able to form a great team in a few weeks. You will need to spend a lot of time on the recruitment market to find your ideal candidates. Even worse, the recruitment pool in your area might not have so many SEO experts looking for work and you might have to hire a remote SEO personnel. That will lower productivity and make it harder for you to manage the team. White label SEO is the perfect solution to avoid this hassle and maximize your profits.
After you've found your ideal team you will also need to find a good manager unless you plan to manage the team yourself. If you do so a new problem will emerge. Like it was mentioned earlier, your time as the owner of a digital marketing agency is valuable, and you need to spend it as well as you can so that your business can achieve success. Hiring a manager for your team of SEO experts will also imply more costs.
Another important aspect that needs to be mentioned is the cost of Search Engine Optimization tools. The SEO industry has its specific tools that need to be used to fulfill the work in a proper way. No amount of skill can replace these tools so you would have to purchase them if you plan to hire an in-house team. These tools are not cheap and if you don't find clients for your SEO services you will still have to pay the monthly subscription for these tools.
Having an expert SEO company handle the work for you will clear you from all the costs associated with Search Engine Optimization. You will receive a list of prices for all the SEO services available. You can add a certain percentage of commission on behalf of your digital marketing agency. This commission will be your clean profit from the deal. You will have an already formed team of talented individuals who work together well, as well as an account manager who can coordinate them.
If you choose to outsource SEO you will also avoid the cost of monthly subscriptions for the tools needed to complete the work. That means that even if you don't find clients for the SEO services, you will not lose any money. You have a lot to gain from white label SEO because you will not have any running costs. Every client you will provide SEO services for will bring you a hefty commission. The best part about this is that all this process will run on autopilot. You only need to focus on your strengths and let your SEO partner handle all the work on your behalf.
Overall there is no reason for you not to start looking for a professional company to outsource SEO to right now. Your brand will have a lot to gain from a collaboration with an SEO company. Offering a wide range of digital marketing services will only make your brand grow with each new client. Potential clients will have more trust in your abilities and you can surpass your competitors more easily. White label SEO is the perfect way for any digital marketing agency owner to climb the ranks and grow into an important brand in the marketing industry.
---
Interesting Related Article: "What is Digital Marketing and How Does it Work?"