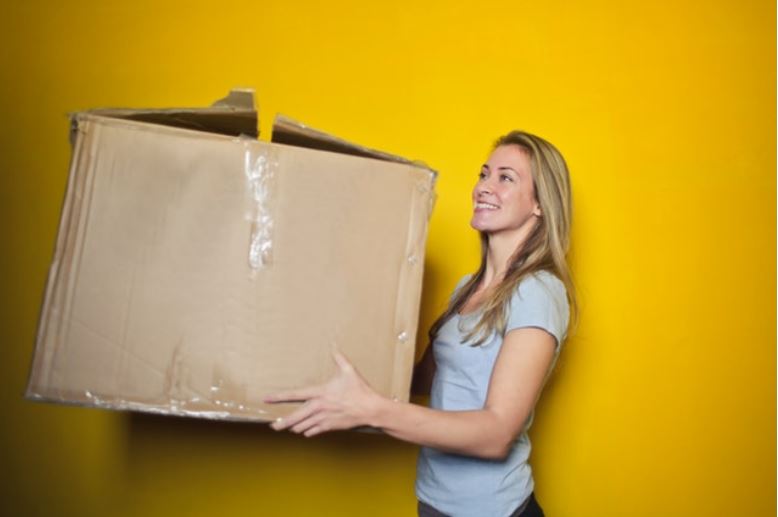 It happens to the best of us. Sometimes there's a situation or circumstance that requires us to make sudden decisions, and before you know it, you have no more than 2 weeks to relocate your life to another place. This is, by all means, a heavily loaded time for you as you must have a million things on your mind, and it is probably giving you a hard time getting everything in order. This is why it's important to take a step back and breathe; and know that everything is manageable. We're going to simplify the process for you by giving 3 easy steps that will help you get it all together so that your relocating process is smooth sailing and as stress-free as possible.
1. Draw out a plan
It's extremely easy to panic and go into a state of chaos when you have such little time to get everything done exactly the way you need, to move out. So the best plan of action is to sit down, calm down, and write everything down! Start at the beginning- see if you need to find a buyer for your current home. This may seem like something that needs quite a bit of time to get done, but you'll be surprised with the options available to help you deal with this situation quickly. The people at www.leadgeeks.com specialize in working with homeowners that have circumstances that require them to move in a short span of time.
You should also decide if you would like to hire movers to help you relocate, or if you'd rather do it all yourself and rent a moving truck. Either decision requires that you make arrangements as soon as possible.
It's important to make a list of the important things that you must have with you, and this will help you to get rid of any unnecessary items.
2. Buy the supplies
If you're going to move quickly, you're going to have to pack quickly! And to do this, you need to make sure that you only make one trip when getting all the supplies that you need. After you've drawn out your plan, you should have a rough idea of how many boxes you'll need as well as the different sizes. Make sure you have a tool box and all the necessary tools needed to take anything apart for packing. This will be a quick pack, so you won't be as intricate in how you pack items, but it doesn't hurt to invest in a roll of bubble wrap just in case you have any fragile or breakable items that you need to pack. 
3. Finalize the process
Once you've made the preparations and done all your packing, all you need to do is label your boxes, get your moving truck ready, and call up a couple of friends to come over and help you finalize the whole thing! Since you'll be pressed for time, it's not a bad idea to consider hiring professional cleaners so that when you're done removing all of the boxes, they can get the house cleaned thoroughly for you.
Ready to go!
It will certainly feel overwhelming and daunting at first, but once you organize your thoughts and get to work right away on all the things that need to be done for your relocation, it really is smooth sailing from that moment on. You just need to make sure that you have a couple of extra helping hands and reliable sources to get the move done and you're good to go!