It's no secret that economic health has been on the downturn since the start of the pandemic. So why are so many business brokers seeing a huge amount of interest from those wishing to buy a business?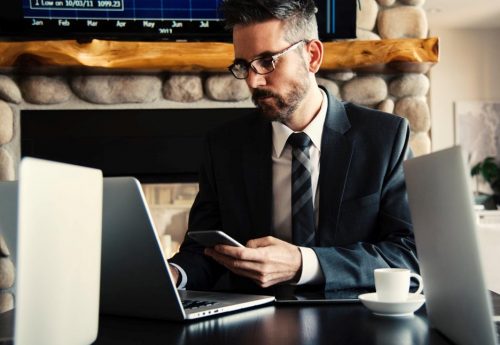 These people are thinking ahead and thinking smart, like a true budding entrepreneur. Here are 4 reasons it's a great time to buy a business. 
1. It's a great chance for those who have lost jobs
For the millions who have been made redundant due to the pandemic, some have turned this into a positive and believe they now have a chance to pursue entrepreneurial dreams that they may have been sitting on for years. Perhaps the fear of lack of job security or time to plan has been an issue, but now they are free to explore their ideas and become their own boss.
2. The amount of interest you will get once restrictions ease
When lockdown restrictions are eased, many will be eager to get back out to pubs, cafes and restaurants to eat great food and socialise with their friends and family. There is going to be such high demand once these places can safely reopen that well-known chains will have to turn people away due to being over-capacity for bookings – meaning they will have to try lesser known places in the area, and if they like what you offer they can become repeat customers.
In the meantime, you could even set up as take out only and get yourself on apps such as Just Eat, Deliveroo etc. A lot of people want a break from so much home cooking!
3. Smaller, local businesses have risen in popularity
Pre-COVID, it almost seemed like big supermarkets such as Tesco, Asda and Sainsburys were going to lead to the death of the convenience store. Quite the opposite has happened, with these small businesses becoming the lifeline for local communities. 
This is especially true for those people who are vulnerable and have had to shield themselves. Many have been avoiding contact with a large number of people, e.g. having to wait in long queues at big supermarkets, the hustle and bustle of a busy Saturday food shop etc. When supplies were in short stock, corner shops could supply local residents with the items they needed.
Post offices also saw a rise in popularity as we have been unable to celebrate birthdays, anniversaries and holidays with our loved ones, so we have had to substitute by sending cards and presents in the post. Plus, everyone turned to online shopping so postal services have been busier than ever. People want to support local in these trying times!
4. It's a safer bet than starting a new business from the ground up
According to the Office of National Statistics, more than 58% of start-ups fail within the first five years of operation. This risk can be mitigated by buying a business that already has a solid customer base, a reputation and a good financial history to prove that it is a viable asset. Plus, you will already have the team with the know-how to carry out day to day operations.
---
Interesting Related Article: "5 Common Mistakes When Buying An Existing Business"