Do you love it where you live? If so, you have your reasons. Maybe the cost of living is reasonable, or the community is tight-knit and family-friendly (or not!), or it has lots of parks and trails and outdoorsy amenities.
It's not always the case that a great place to live is a great place to do business, though. Yes, the two often go hand-in-hand, because great places to live tend to have strong economies. But "business-friendly" and "people-friendly" aren't always the same thing.
If you're looking for a place that checks both boxes, you're in luck. Plenty of American cities and metro areas are great for business and people. Here's where to start your search.
Dallas, Texas
The Dallas-Fort Worth Metroplex — along with other big Texas metros — is renowned for its friendly business climate. In fact, it's so often said that Dallas is a great place to do business that the words risk losing all meaning.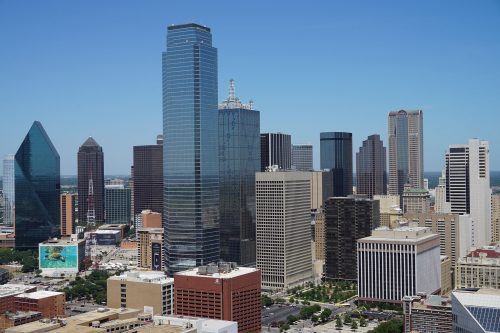 So it's worth asking: Why exactly is Dallas so business-friendly? What does that even mean?
Sure, relatively low corporate taxes (and no state income tax) along with the Lone Star State's low-key approach to regulation certainly don't hurt.
But Dallas's hidden strength is its diversity, in multiple senses of the world.
There's its human diversity: The region's low cost of living and strong higher education institutions attract high performers from all over the United States and world.
And its economic diversity: Once disproportionately dependent on oil and agriculture, its economy is now incredibly diverse — boasting major financial services firms, precision manufacturers, media and design shops, and, yes, agribusinesses and energy companies.
Plus, Dallas is a nice place to live, thanks to vibrant cultural hubs peppered throughout the region and a surprisingly varied parks and recreation scene.
Raleigh-Durham, North Carolina
Two cities for the price of one? Sign us up.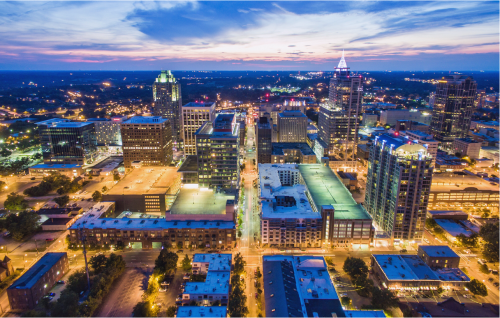 Like the other major metros on this list, Raleigh-Durham is a constellation of older cities and newer suburbs. It's just that the two core cities pull roughly equal weight in the region, and the official name has followed.
Like Dallas-Fort Worth, Raleigh-Durham boasts a rich local culture and relatively low cost of living, though housing costs have crept up here in recent years. But the area's real strength is a world-class university system anchored by Duke University and the University of North Carolina's flagship campus. It's no coincidence Raleigh-Durham is home to one of America's premier innovation clusters — the aptly named Research Triangle, which straddles the two main cities.
Salt Lake City, Utah
Tucked along the foot of the stunning Wasatch Front, on the shores of its namesake inland sea, Salt Lake City paints a pretty picture.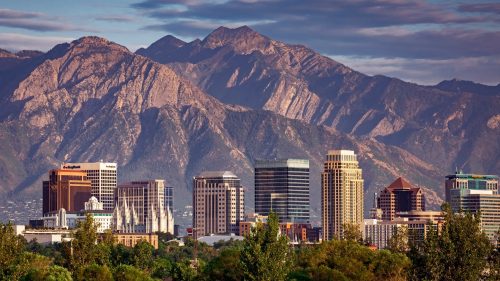 Like everywhere else on this list, though, its real charm lies within. Salt Lake City's well-educated, productive populace is the economic engine of the Great Basin region. And while many of the area's biggest employers are obscure — if you haven't heard of Barrick Gold Corporation (a big mining company) or Alsco (a uniform manufacturer), you're not alone — it has a deep stable of midsized service employers that keep the broader economy humming along.
Plus, those views. Those trails! There are worse places to relocate, friend.
Denver, Colorado
A few hundred miles and several mountain ranges to the east lies Denver, another former hub for energy and agribusiness that has since sprouted into a world-class metropolitan region. Let's be honest: Much of Denver's appeal is down to its setting. Like Salt Lake City, it sits at the foot of a beautiful mountain range.
If traffic cooperates, you can head west from downtown Denver and be amid the Front Range's famed 14ers in under an hour. Whether you're heading to Rocky Mountain National Park or one of the scattered preserves in the Denver Mountain Parks system, you won't want for recreation opportunities here.
And if business calls? Denver's neighbor, Boulder, is a premier technology hub; nearby Colorado Springs is (for better or worse) an important node in the military-industrial complex; and Denver itself is an increasingly important nexus for finance, healthcare, and commodities firms.
Find Your (Business) People
Home is wherever you want it to be. But it sure helps if home is a place that doesn't fight you every step of the way.
These four cities and metro areas are all fantastic places to live and do business. They're not the only ones that fit the bill, of course — otherwise, they'd be a lot bigger and, eventually, a lot less appealing.
But these places are as good as any if you're looking for a fresh setting to start or grow a family,  expand your business, or simply live your best life.
Who knows? Maybe you'll come to call one home. If you do, be sure to send a postcard.
---
Interesting related article: