Home renovations can be beneficial in so many ways. They can help increase the value of your house, generate more space, and make it perfectly tailored to you and your tastes. Sometimes a home renovation project can become quite stressful and maybe uncover a few problems that you didn't realise needed solving, but in the long haul, the result you will have at the end will be so worth it. To make sure your home renovation project is as seamless and as stress-free as it can possibly be, we have come up with a few tips to help you out, not only with renovation but decorating too.
Budget
Perhaps the most important factor in any home renovation is the budget. Make sure your budget is extremely sensible and will offer room for any of those unexpected problems that may arise. Budgeting is also a really great way to make sense of everything that is happening to your house, as sometimes it can get quite confusing with what's happening to which room.
Waste
Making sure you have a dumpster to put all of your rubbish in is imperative when doing a home renovation. When doing your house work, you won't want to worry about your rubbish, so it is a great idea to consider a Dumpster Rental Company. Examine your renovation first to get a rough idea on how much rubbish you will be throwing away, then rent the appropriate side dumpster.
Light
The lighting is one of the most important things to think about when designing and renovating a house. If a space feels dark it can really lower the mood and atmosphere of a room, so where possible, try to bring the light in as much as you can. Whether creating more light is down to putting a few more windows into the room, painting the walls a different color, or using a lighter floor color, there are many ways to save your rooms from the darkness.
Storage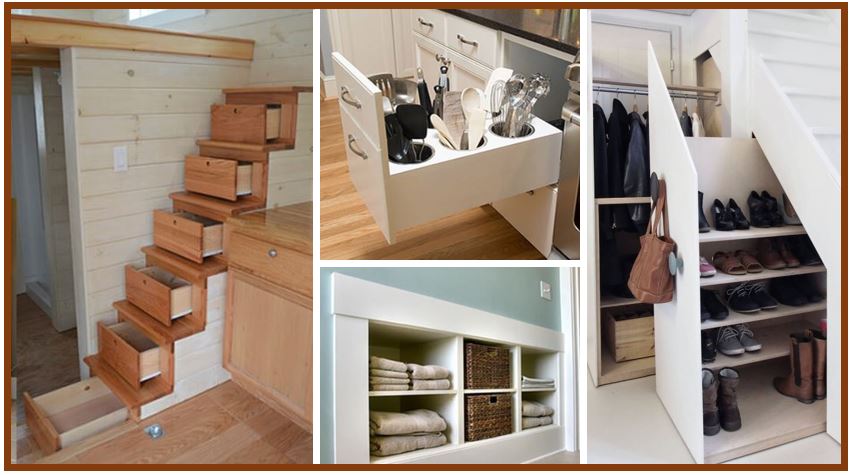 Storage is something that many people forget about when renovating a home. Don't leave yourself with too few storage solutions, as your house will soon feel cluttered and untidy, which is something that no one wants straight after a fresh home renovation! Look into built-in storage solutions if you aren't a fan of having a chest of drawers taking up space in a room or a huge wardrobe blocking your way to the bed. Look and see if you have any neglected spaces in your house, like a small sheltered space under the stairs that could be built into.
Finally, don't forget to protect your floors, furniture, and belongings. Pack up everything and store it in a safe space before the work begins.
Home renovations don't have to be a big scary project if you break each section of it down. Perhaps make a list of everything that will be happening to your house and when it will be happening, otherwise, you could end up feeling very overwhelmed by it all. Enjoy this project because the result will be amazing.
---
Interesting related article: "Affordable DIY home improvement ideas."