Control of your child's smartphone becomes more and more important. How to limit the time the child spends in front of the phone or tablet? How can I restrict his access to content on his mobile device? We look at the most popular applications that allow parents or guardians to control the online activity of minors.
Smartphones have become such an important and indispensable part of our lives that they are used by practically everyone. Regardless of age, place of residence, or occupation – constant access to Internet resources and the possibility of immediate contact with friends seem to us now not only a convenience but even a fundamental right.
This applies not only to adults and adolescents but also more and more often to children. They start using mobile devices earlier. With increasing acceptance or even social pressure, it becomes less and less rational to deny a child access to modern technology.
The question is what to do in the case of the youngest, most vulnerable, and unaware of the threats lurking on the Internet. How to control the time of using a mobile device by kids? How to ensure that they can only use applications approved by us or limit the availability of certain websites? Parental control applications available on iOS and Android can help. We look at some of the most popular of them.
1.     FamilyTime (iOS and Android) 
This comprehensive parental control application offers both location-related functions (free) and access restrictions (these are extra costs).
The former allows not only to check where the child is currently using the phone. They also enable the delineation of specific zones to which the child has access at set times. Therefore, we can determine that the child should be on the school grounds at certain hours of the day. If he leaves, we will be informed immediately.
In advanced access restrictions, we can configure access to individual applications. Set time limits for specific app usage, apply internet filters, activate the safe search, and more. These features together allow you to limit the possibility of visiting adult websites and using inappropriate apps. You can even check text messages, a list of calls, or contacts saved on your kids' devices with the use of the FamilyTime parental app.
For screen time management, FamilyTime offers a list of valuable features including, internet scheduling, auto screen locks, remote lock for screens, daily screen limits, daily app limits, TimeBank, FunTime, and more.
All these premium features of the FamilyTime parental control app are available for a free trial. So, test these features before you actually buy the subscription to the app. The trial period lasts for complete 3 days. This means you can have enough time to test the app on your kids. To get the trial version, hit the links given below:
2.     Kaspersky Safe Kids (iOS and Android)
The application from the manufacturer of popular antivirus programs allows you to specify in detail the restrictions and control how the child uses the mobile device. You can install it on the child's phone or tablet and have access to the control function in the application on your own device or via the website.
This program can boast of, among others extensive website filtering function. The parent can not only disable access to selected sites. It has the chance to use a number of available categories (instant messaging, video games, violence, alcohol, etc.). There you can define availability for each of them as "on" / "off" or "warn". In the latter case, the parent will receive information each time the child tries to enter a website from a given category.
Kaspersky Safe Kids also allows you to limit the time the device is used. He does it by day of the week. It also allows you to send SMS messages or make calls only to selected contacts.
The app is available in a limited free or paid version for $ 15 a year. It should be noted, however, that it gives much more possibilities on Android. iOS, due to its security, does not allow such a wide range of control.
3.     Norton Family (iOS and Android)
The application for parental control in Android and iOS is also available as part of the Norton Security Premium internet security package. It offers extensive possibilities to control the use of a mobile device and limit access to specific content.
A parent can set separate rules for each child by selecting the allowed hours and times for the device to be used. It also has the ability to control the pages the child will have access to. It allows you to monitor its activity on social networks. A parent may, for example, prevent a child from sharing their home address or personal data on the web.
Norton Security Premium is available to test for free for a month. Later, you have to buy a package of it.
4.     Google Family Link (Android)
This solution comes directly from Google, so it is only available to Android users. It helps parents of children who use an Android phone or tablet to establish exact rules for their use and control the content available.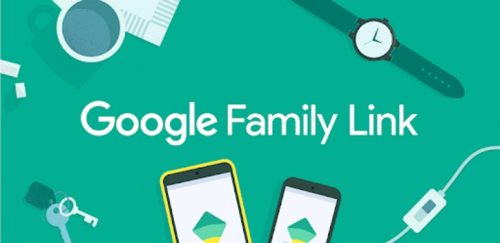 After installation, the parent creates a special account for the child, where he can configure in detail the time he can spend in front of the device. It will also describe the hours when it can be used. It is also possible to accept installed applications each time or to completely block access to paid functions. It is especially useful if we have our own payment card attached to the device.
Activity reports available to the parent allow you to check how much time the child spends in individual applications or on specific websites on the network.
---
Interesting Related Article: "The 6 Basic Features to Consider Before Using Any Phone Tracker App"