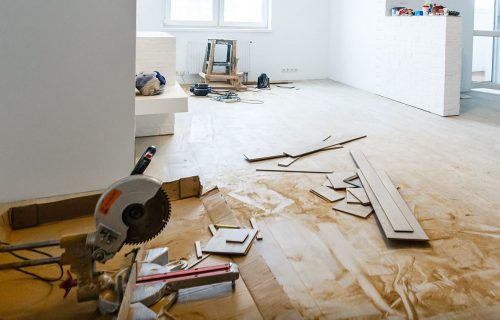 Home renovation projects are exciting, but they need proper planning, which only Architects can do. They have a deep understanding of the various components and systems involved in building construction and an eye for aesthetics.
As a homeowner, it is important to ask specific questions to Sorg Design that will help you understand the scope of work and determine the cost estimation.
To help you get the most out of your architect, we have compiled a list of questions to help you get started.
Take a look.
Question #1: What About Your References?
It's important to ask them about past clients they've worked with to get an understanding of their work. You want someone who has experience working on projects similar to yours so they can give you the best possible advice based on their own experience. 
When looking at resumes or portfolios, shortlist those who have worked on different client requirements. This will indicate that the architect is versatile and can handle your renovation task too. Also, for example, if you are considering using sustainable materials or green design principles for your home renovation project, make sure that these aspects were included in the architect's past work.
Other questions that you may ask include:
Are there any other clients that aren't mentioned in your portfolio?

What is the project timeline for my home renovation?

How will you go about planning my renovation?

Can I see samples of your work relating to my home renovation?

What are the costs involved in this type of renovation project?

Do you have any other clients in this area?
Question #2: How You Can be Helpful in the Home Renovation Project
You want an Architect who will listen to you and be responsive to your needs.
Ask them about your role in the process. For example, do they want you to provide feedback on their design plan? Or perhaps, review what materials are being considered for the project?
There is no right or wrong answer here. However, both parties must clearly understand how much input one party expects from the other. A good architect will ensure a constant dialogue between both parties about how things are going, whether any changes need to happen, and if all expectations have been met.
Question #3: Can I Get Sketches and Samples For a Realistic Idea?
A sketch will give you a good idea of the look and feel of the project. More importantly, it'll show you how much space there will be in each room after the renovation. Requesting samples is also an excellent way to assess how well the architect can present and explain things.
For instance, you can't tell if carpeting feels soft without touching it or determine how well paint covers until you see it on walls. However, it's the architect's job to help you understand these nuances.
Samples are especially important when considering floor tiles, wallpaper, fabrics etc. And remember–just because something looks great on paper doesn't mean it'll look as good in your home!
Question #4: Will There Be Hassles Involved While Working With Other Contractors?
You would want to make sure the architect has a good relationship with other contractors, particularly those who work in renovation and restoration, since their fields often overlap. If not, there's a chance that problems could arise from misunderstandings or even from simple miscommunications between your architect and a contractor.
Final Word
Architects are vital to the design and construction process of any structure. If you want your project completed on time, within budget, with minimum disruption or hiccup, you must ask these 4 questions before working with an architect.
Good luck!
---
Interesting Related Article: "Why Regulations are Required in the Construction Industry"