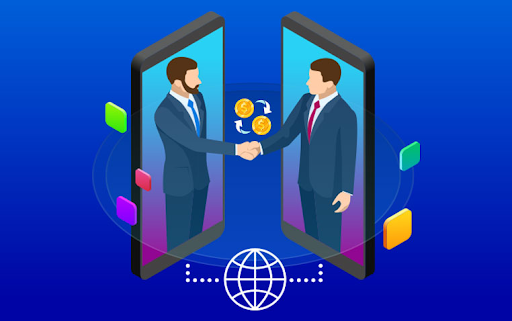 Digital lending with automated loan products is changing the dynamic of credit business equally for lenders and borrowers. Borrowers need paperless and fast loans at competitive rates. Lenders are looking to walk the less trodden road and tap potential markets with less competition. 
To stop the gap between the demand and supply for credit requirements, automation of loans is the best available option the digital loan origination system is changing the landscape of small business lending and is accepted as the future of banks in the following ways:
Socio-Economic Growth
Lending supports economic growth by enabling businesses to create value for their shareholders. Credit is employed to manufacture goods and services to meet the demands of a growing population. Lending institutions need to innovate and revamp the sluggish speed of their loan origination process to remain a pillar of strength for the global economy and trade. 
Small businesses concentrate on keeping their products or services unique and interesting. A cheese maker using heirloom recipes, a pizzeria that opened sixty years ago, or a wedding planner offering candid photography, all of them have one thing in common; their business is preserving a culture that is fast losing its identity. Supporting small and medium businesses with credit access will impact a region's socio-economic growth and will be a good corporate social responsibility initiative by supporting local businesses. 
The economic stimulus packages announced to counter the impediment of the pandemic guide small-business payment-protection-program and have helped the local business to get back on their feet. This initiative was enabled by digital loans in the prime of lockdown when social distancing was a protocol. People who have witnessed the expeditious and efficient mechanism of digital lending are not going to go back to legacy systems. 
New opportunities
The financial inclusion of small and medium businesses is an untapped market with abundant opportunities. This segment was not serviced right in the past as it is unorganized and lacked professional bookkeeping or cash-flow management. Nevertheless, these businesses are good at their craft with a potential market for exclusive loan products designed to cater to specific needs. 
Fintech companies have recognized the need to serve the small business space and are tapping this market at breakneck speed with the digital loan origination process. They are onboarding their clients seamlessly through multi-channel platforms, offering quick loans and professional services like business consulting and accounts management for a small fee. Owners of small businesses like this arrangement as they get all the desirable financial products and services at a single touchpoint. Access to SBA credit and services broadens and deepens the financial system in the long-run giving rise to future multi-chain growth stories. 
Efficiency- Speed, Accuracy, and Cost-effective
Digital lending offers the benefits of faster turnaround time in loan approval and disbursal without compromising on the quality of underwriting. When the time taken for loan approval and crediting in a borrower's bank account is reduced from days to hours, operating costs are reduced. 
A structured LOS allows lending institutions to optimize resources, offers an unparalleled experience to borrowers and employees, and operational efficiency reduces overhead costs. Lenders can improve the efficiency of their loan portfolio with the support of automation tools that monitor a loan after disbursement. Instead of manually checking on payment aging reports citing the overdue loans, automation of the process sends timely reminders to borrowers to pay within time. Failure of payments will issue alerts that bankers can respond to immediately to avoid deterioration of the quality of the loan. The benefits of digital lending include:
Single unified truth to hold all the data in one place

Incorporate all the metrics for risk and regulatory compliance

Accurate verification of financial information of the borrower

Fraud detection

Easy-to-use interface for borrowers through multi-channel platforms

Speedy credit decisions and loan pay-outs to borrowers

Monitor for additional covenants and track payments

Agile systems resilient against cyber attacks
Loan origination software is developed using cloud computing and is scalable and customizable as per the business considerations of the lender. With paperless loan costs associated with resources like printed forms are reduced. The time of the employee is utilized to focus on client engagement for better and long-standing relationships. Borrowers are keen on choosing lenders that offer ease of application and quick loans offered by digital lending platforms. 
Optimum utilization of data
Banks have access to a humongous data pool of customers with sensitive information. They have the responsibility to safeguard this information. However, using big data for bigger opportunities is possible.
Artificial intelligence and machine learning tools can be used to analyze the data to gain a deeper understanding of customers' saving and spending patterns. Depending on their income, investing or spending habits, semantics, and ML are used to interpret customer insights. This helps banks to develop products that meet the changing patterns of customer requirements.
Customer feedback and related real-time data can help banks improve their services. Data science offers unbeatable business reliance for optimum utilization of resources. AI can extrapolate complex and inconspicuous data into meaningful analysis to develop innovative products. Banks have disregarded the power of big data for a long-time. Albeit slow realization, lenders can step up and utilize the prowess of data mining for business growth. 
Conclusion:
Reverting to traditional cost-optimization is not an alternative to employing digital lending solutions as a game changer for lenders. Customer-centric products offered by digital platforms are highly valued in the lending business. 
Technology empowers workflow management and loan origination through automation. Work that used to take days to complete is finished in hours and without errors. Digital loans will reshape the dynamic across business value chains with economic growth impetus and social balance with efficient and intuitive credit assessment and fast access to loans. 
Banking institutions have to move away from legacy products and adopt the change as not the last but only option to sustain in business. With the economies of scope and scale that banks enjoy, embracing the new order will establish and enhance the growth trajectory.
---
You may be interested in: What Are the Different Types of Business Loans You Can Get?